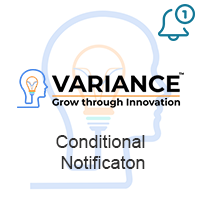 Conditional Notification trigger an notifications on the screen and also prevent record from being saved depending on condition mentioned in the Conditional Notification Settings. It also works on detail view of particular module's record. It also supports on duplicate record.
#3545 - "Do not allowed to Save record" is not working
All options work fine, except "Do not allowed to Save record". It is allowing to save if the condition is true. If I check any other option, like "Notification While Editing/Creating", it works ok.
Supported Versions
7.7.0 to 7.13.0