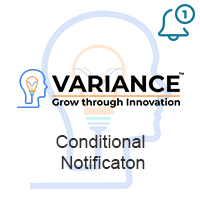 Conditional Notification trigger an notifications on the screen and also prevent record from being saved depending on condition mentioned in the Conditional Notification Settings. It also works on detail view of particular module's record. It also supports on duplicate record.
#2423 - Duplicate record check not working
Closed
Bug?
created by kummar 2 months ago
It allows duplicate records to be saved. Can somebody guide me?
Is it possible to compare the values of two fields? Like i want to make sure End Date of a record is not less than Start Date.
Supported Versions
7.0.0 to 7.11.12