Save Your Team Countless Hours. SugarChimp syncs your lists in both directions so you can work in your preferred app. Segment and group your Mailchimp subscribers based on SuiteCRM data so you can market to the right people at the right time. Compatible with all versions of SuiteCRM.
#4131 - License key is invalid
We are using SugarChimp already a couple of years, but it didn't seem to be working anymore this morning. Reason: license key cannot be validated (anymore)? See picture below.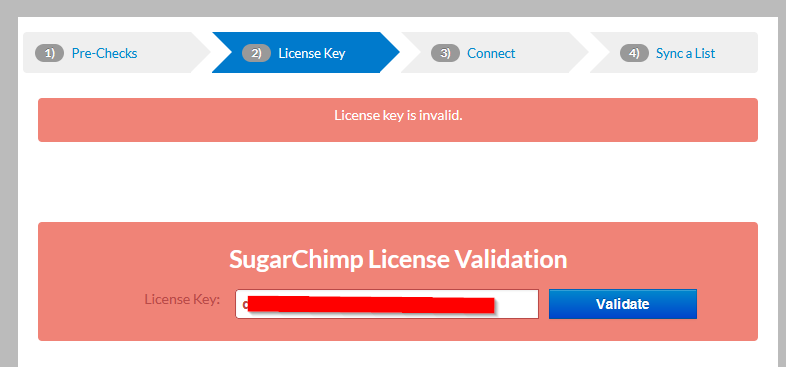 This can be due to a recent upgrade we executed on our SuiteCRM. I have already uninstalled the plugin and installed again, but the license issue keeps on popping up. Can somebody help me to get this fixed?
Supported Versions
7.0.0 to 8.1.2