Save Your Team Countless Hours. SugarChimp syncs your lists in both directions so you can work in your preferred app. Segment and group your Mailchimp subscribers based on SuiteCRM data so you can market to the right people at the right time. Compatible with all versions of SuiteCRM.
#2830 - Doubt with plugin sugarchimp suitecrm
Closed
Installation
created by info50 2 years ago
Good afternoon, I have a problem with the sugarchimp plugin when I install it in suitecrm. On the mailchimp website I have created a campaign, and I want suitecrm to take that campaign. I have looked at several tutorials, but I do not see the options that I attach in image1, and I get the options in image2.
I don't understand much how the plugin works. Can you help me?
Thank you!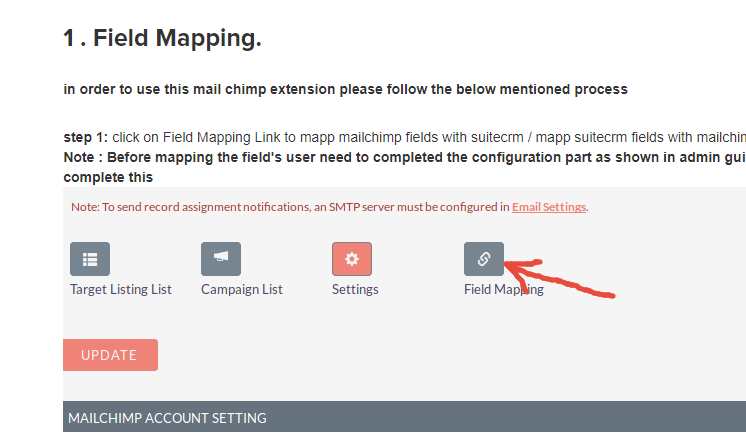 Supported Versions
7.0.0 to 8.1.2