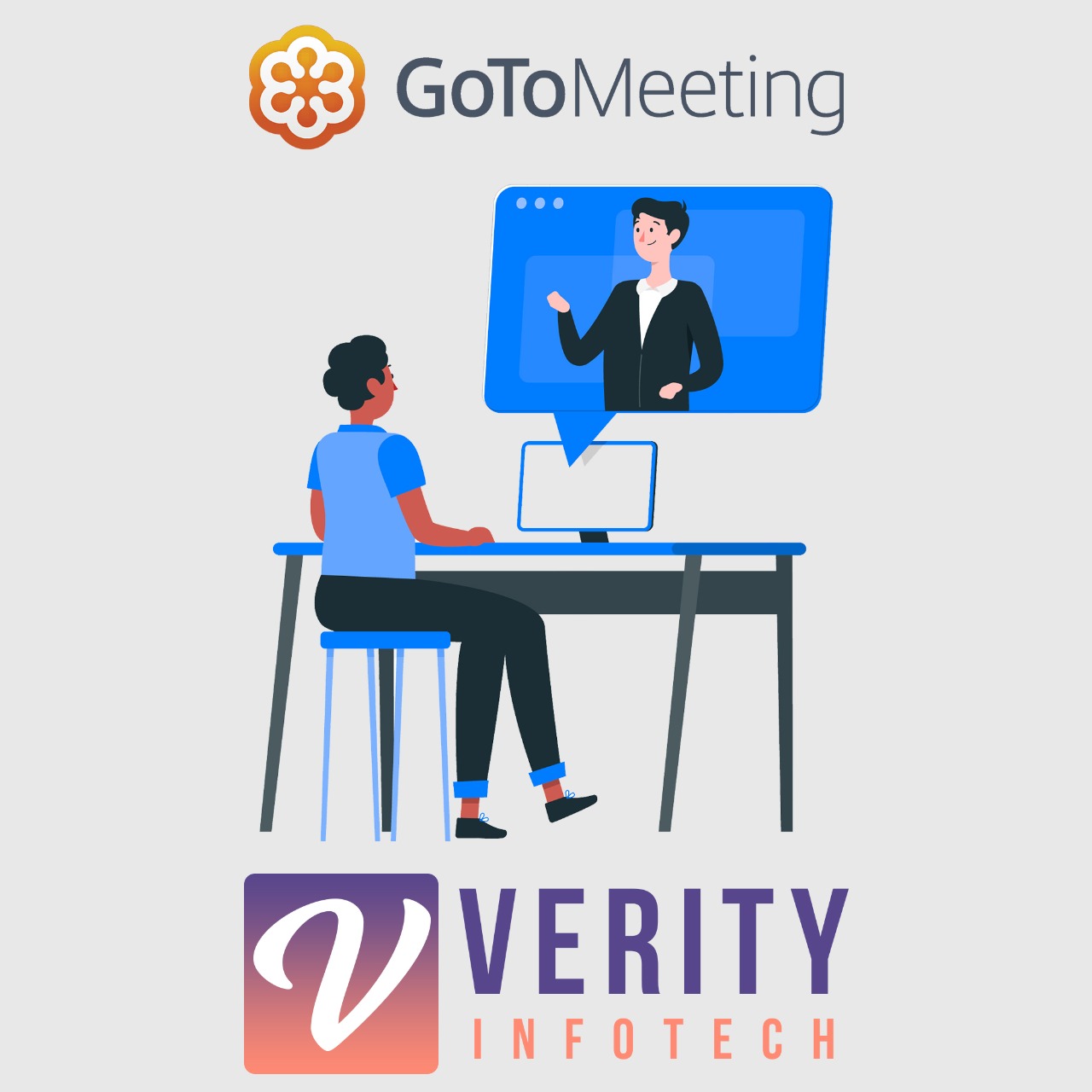 GoToMeeting is the world leader in online conferencing software. With the GoToMeeting Integration for SuiteCRM, businesses can easily get connected with prospects and customers without the hassle of leaving the CRM.
Admin Guide
API Configuration in CRM
Goto the admin panel and you will find the Verity GoTo Integration section. Then click on API Configuration.
[ Step 1 ]
Insert GoTo Client ID and GoTo Client secret. And click on Save Settings Button.


[ Step 2 ]
It will show new Button Authenticate. Now next step is click on this Authenticate Button. Which is shown in below image.


[ Step 3 ]
It will open goto portal authentication in new Tab. Click on Authorize button. Which is shown in below image.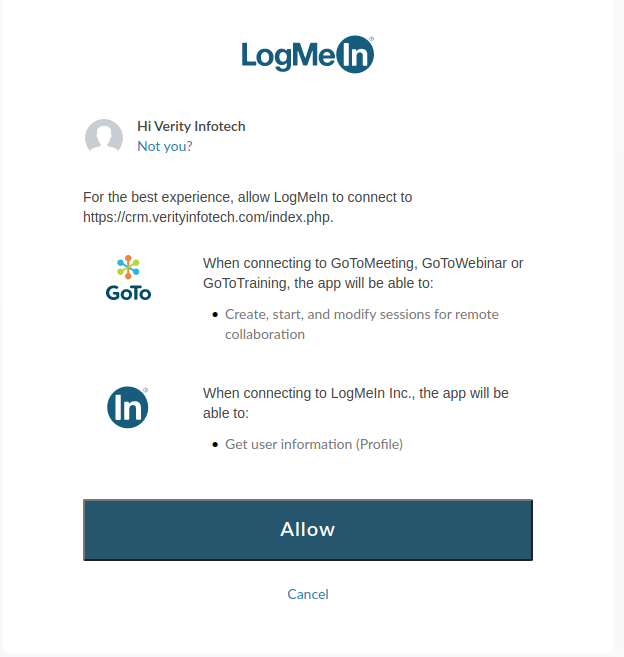 [ Step 4 ]
If it is successfully authenticated then it will show below message.


[ Step 5 ]
Once it is successfully authenticated, reload the page. It will show List Users Button. Which is shown in below image. Click on List Users button.

[ Step 6 ]
Once you click on List Users Button it will show all users list which are associated with this account. Below image is showing list of users.


NOTE : This ID will be used in respective user's profile.
[ Step 7 ]
Next step is go to the user profile. You will find panel VERITY GOTO. Insert ID in this And Save it. Below image show the panel.


IMPORTANT NOTE : If you not fill GoTo User ID in the profile then it will use goto Admin credential by default to creating a meeting.
For support or any questions:
Email us at info@verityinfotech.com
Skype - info@verityinfotech.com
Supported Versions
7.0.0 to 7.11.18