---
Highlevel Overview
Having a color-coded guide to easily identify where leads are in the sales process can help SuiteCRM users not only save time, but also spend it more wisely. That's why the developers at Unify Solutions created the Scorecard add-on.
This visual reporting tool measures their current progress to better identify which records they should focus on next. Using a unique color code system and data filter option, users can easily see the status of CRM records from the List View and Detail View of any module. Ultimately, Scorecard helps businesses to ensure they are measuring their sales efforts in a more meaningful way for greater success.
Scorecard Features
Helps users to know current status in the form of count and value
Helps salespeople easily know their deal values
Helps salespeople to pay more attention to the stage or status
Helps support people to easily know their case status and focus on open cases
Easily identify records with unique color code
Users can filter records easily
Filter records with existing searched records
Currency Support in sum display on Scorecard
Helps to find empty values
Each user can set their own Scorecard
Scorecard is the mini dashboard which helps you to analyze data
Scorecard's simple and colorful user interface attracts users
Works on almost all default and custom modules in SuiteCRM
Works on any dropdown, dynamic dropdown field available in module
Admin can enable or disable modules for Scorecard
Users can check status of their work without in report OR filter
No need to create any special reports
How it Works
Configure any dropdown and currency field (optional) which you want to use with Scorecard, then set a unique color for each option of the selected dropdown field.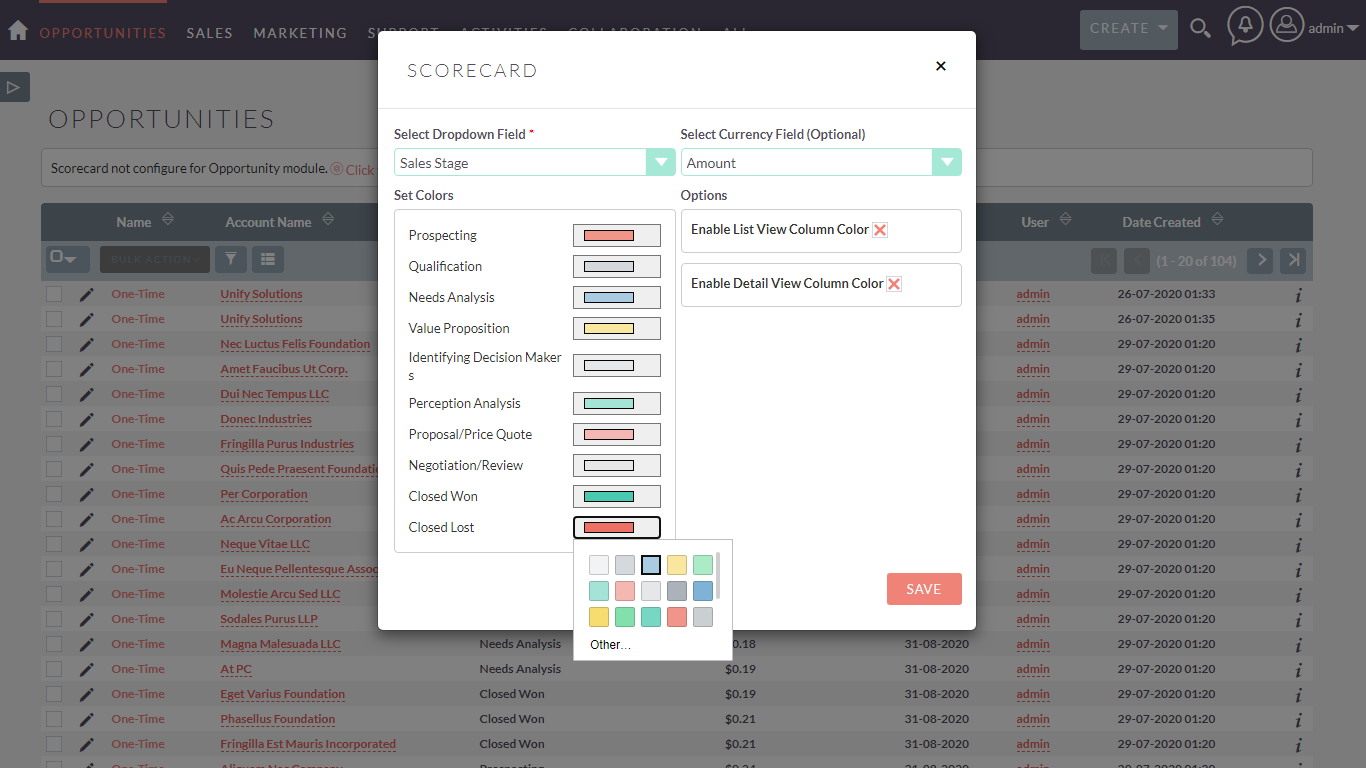 Once you configure Scorecard, it looks like the example below:
List View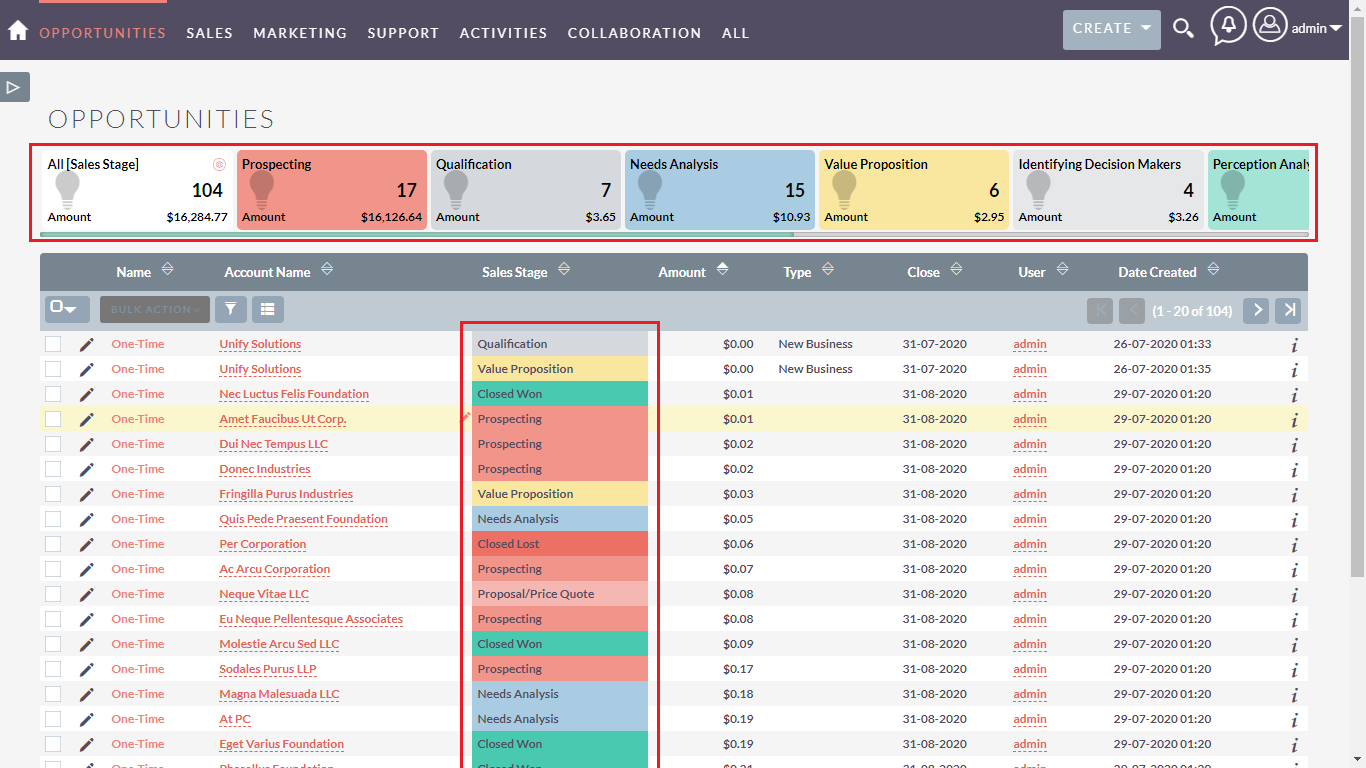 Reconfigure and Filter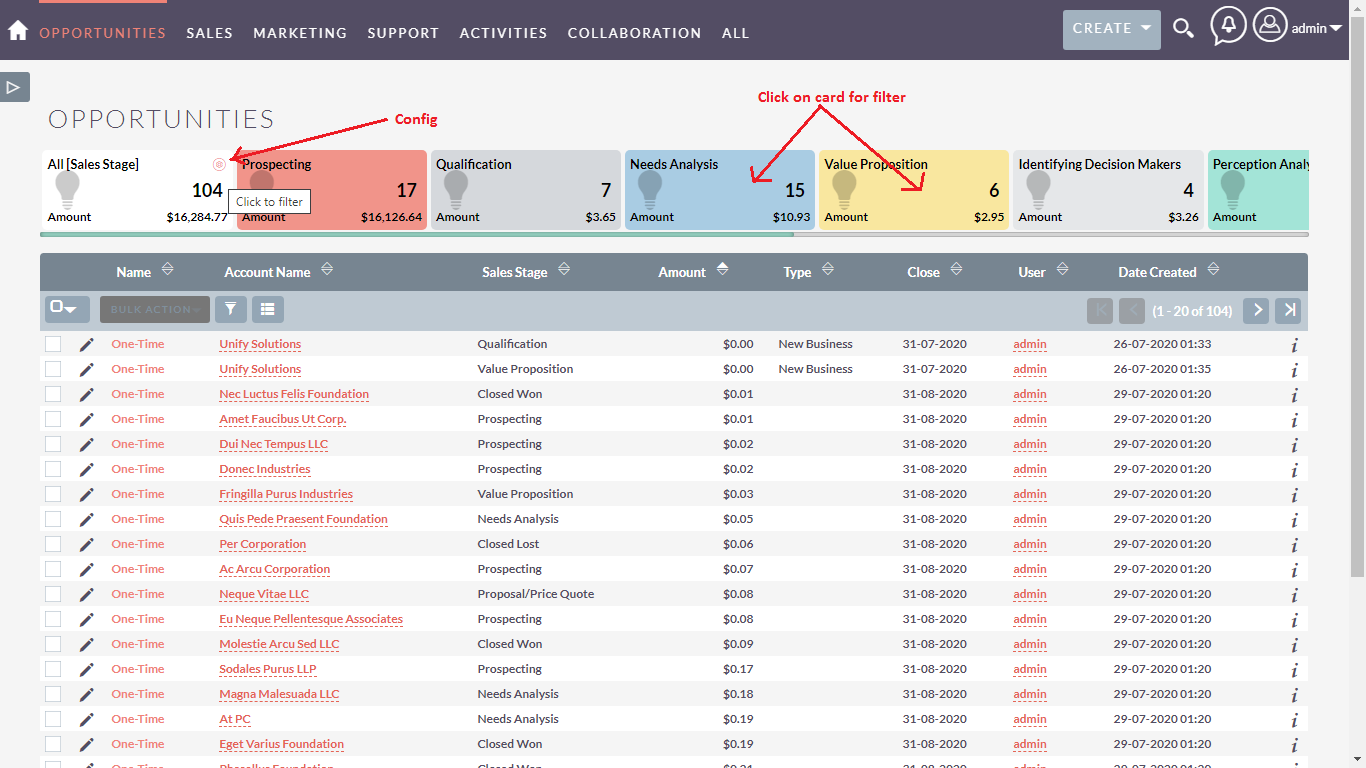 Detail View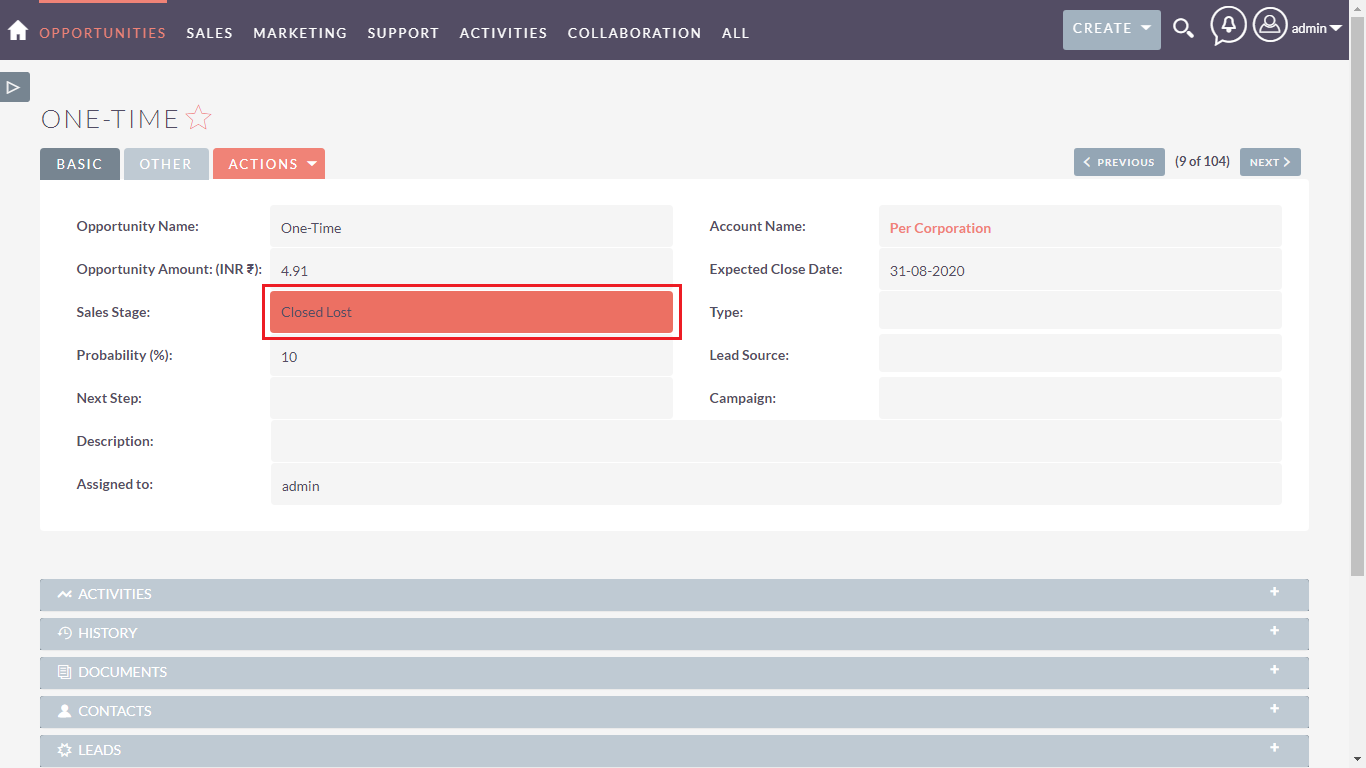 To learn more about this solution, go to Scorecard or search for "visual reporting."