---
Highlevel Overview
As a sales professional, you likely spend the majority of your time interacting with contacts through emails every day. If you are using Gmail as your email platform, there is good news: the Gmail Chrome Tool for SuiteCRM can help make your email communication easier! Developed by Variance InfoTech, you can now connect Gmail with your SuiteCRM leads, contacts, and accounts.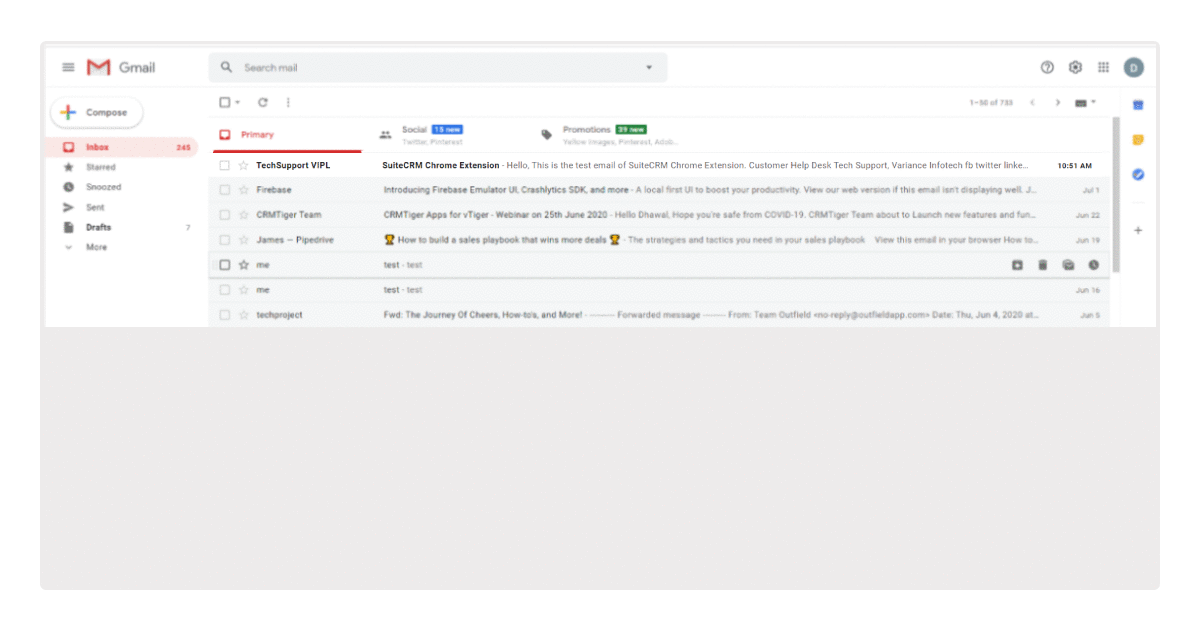 How it Works
Despite the presence of CRM integrations with Gmail, sales teams across the globe still heavily rely on Gmail to connect with prospects and are also likely to use Chrome.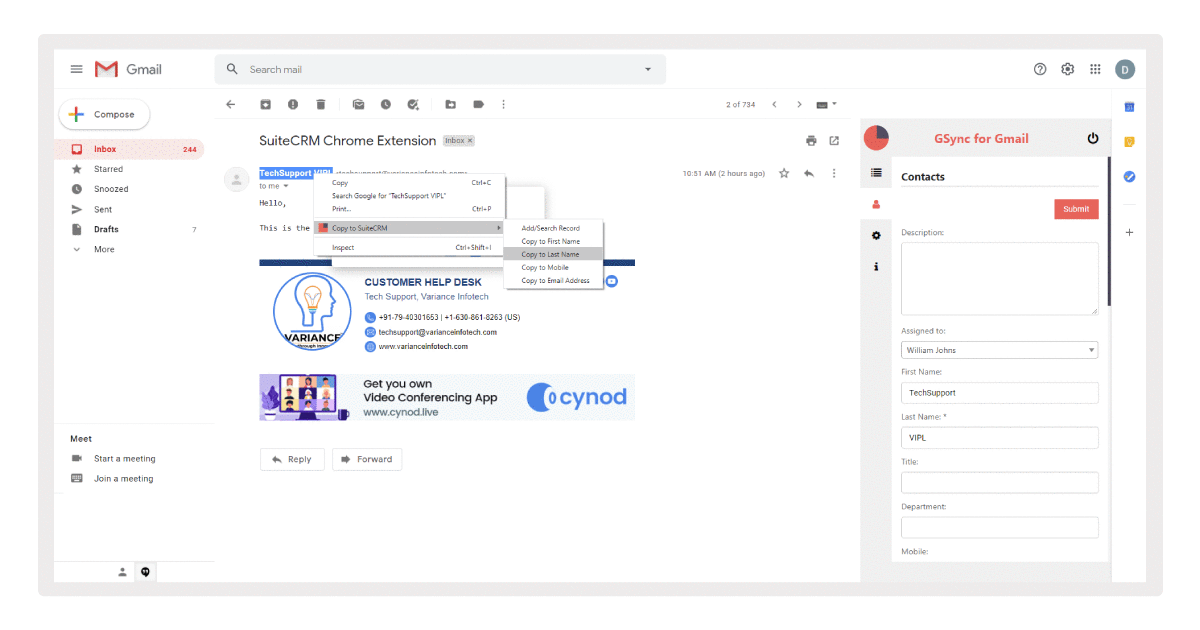 Relevant information such as contact information, recent activities, notes, tasks, and the related list will all be visible on the sidebar. This will help you get a better overview about your prospects before sending them emails.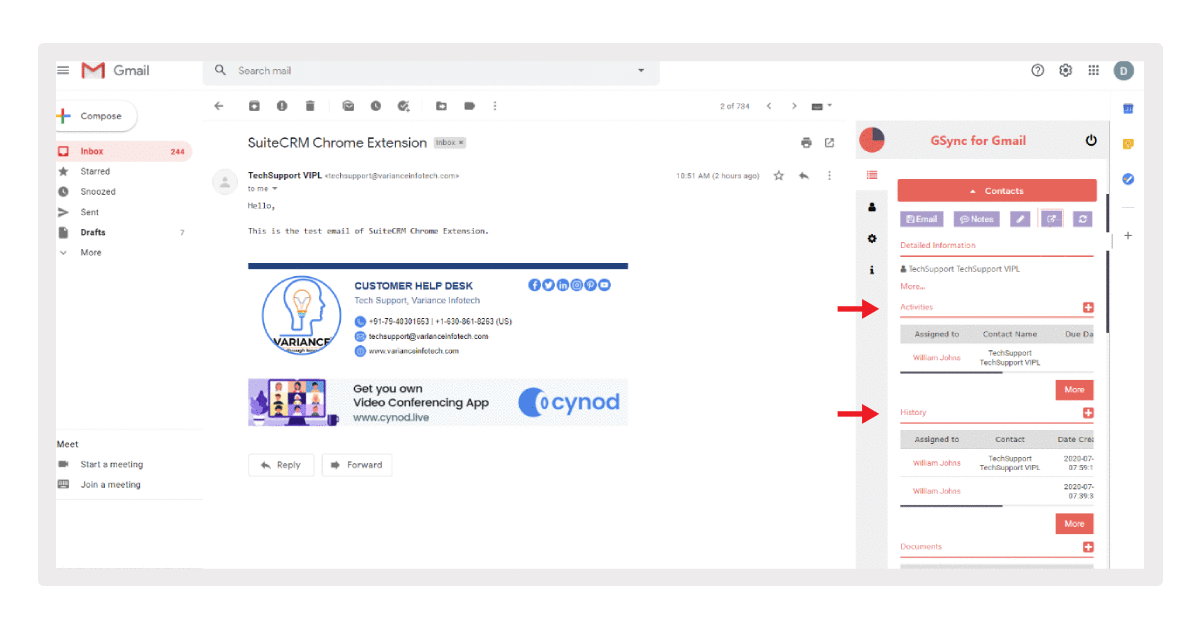 This is a great extension for you to manage all your 360-degree view of contacts from your Gmail account.
Features
Summary information of contact directly from Gmail Chrome Tool for SuiteCRM
One-click save contact from Gmail
Attach email directly to contact from Gmail
Find contact directly by selecting email from email body
360-degree view of SuiteCRM customer from inside Gmail
Quickly create related records of SuiteCRM from Gmail Chrome Tool
Video Overview
To learn more about this solution, go to Gmail Chrome Tool for SuiteCRM or search for "Gmail."