---
Highlevel Overview
Have you ever dreamed of being able to use account fields when searching for contacts, opportunities, quotes, or cases? The developers at NS-Team created Accounts Search to make it happen! With this add-on, SuiteCRM users can now search for data using the various account fields in related modules.
How it Works
Accounts Search works without any PHP coding, enabling you to:
Search for contacts where account type is customer and industry is Telecom
Search for cases where account strategic customer checkbox is checked

Supported Field Types
Text fields
Dropdown fields
Checkboxes
Relate fields
A configuration page allows you to define which search field you need in any module related to accounts (including custom modules):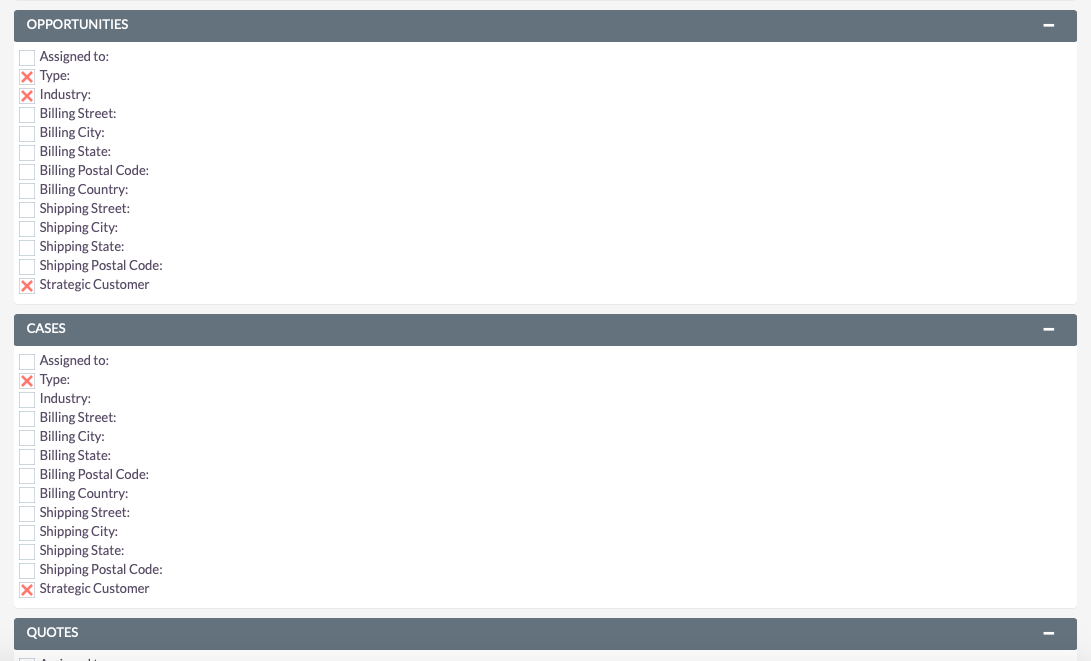 To learn more about this solution, go to Accounts Search or search for "account field search."