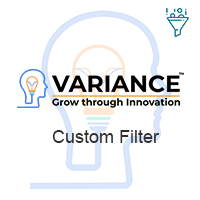 The Custom Filter add-on for SuiteCRM allows you to filter and search for desired records from the total list of records, plus save and display the Custom Filter search separately in the module. Create complex filters to find specific records to assign to different sales reps and much more.
Custom Filter creates a practical way to quickly find the records you truly need
Excellent tool for sales teams and assigning customers or leads
Custom Filter helps you quickly filter all the SuiteCRM records in a particular territory and assign those records to your sales agent in that same territory.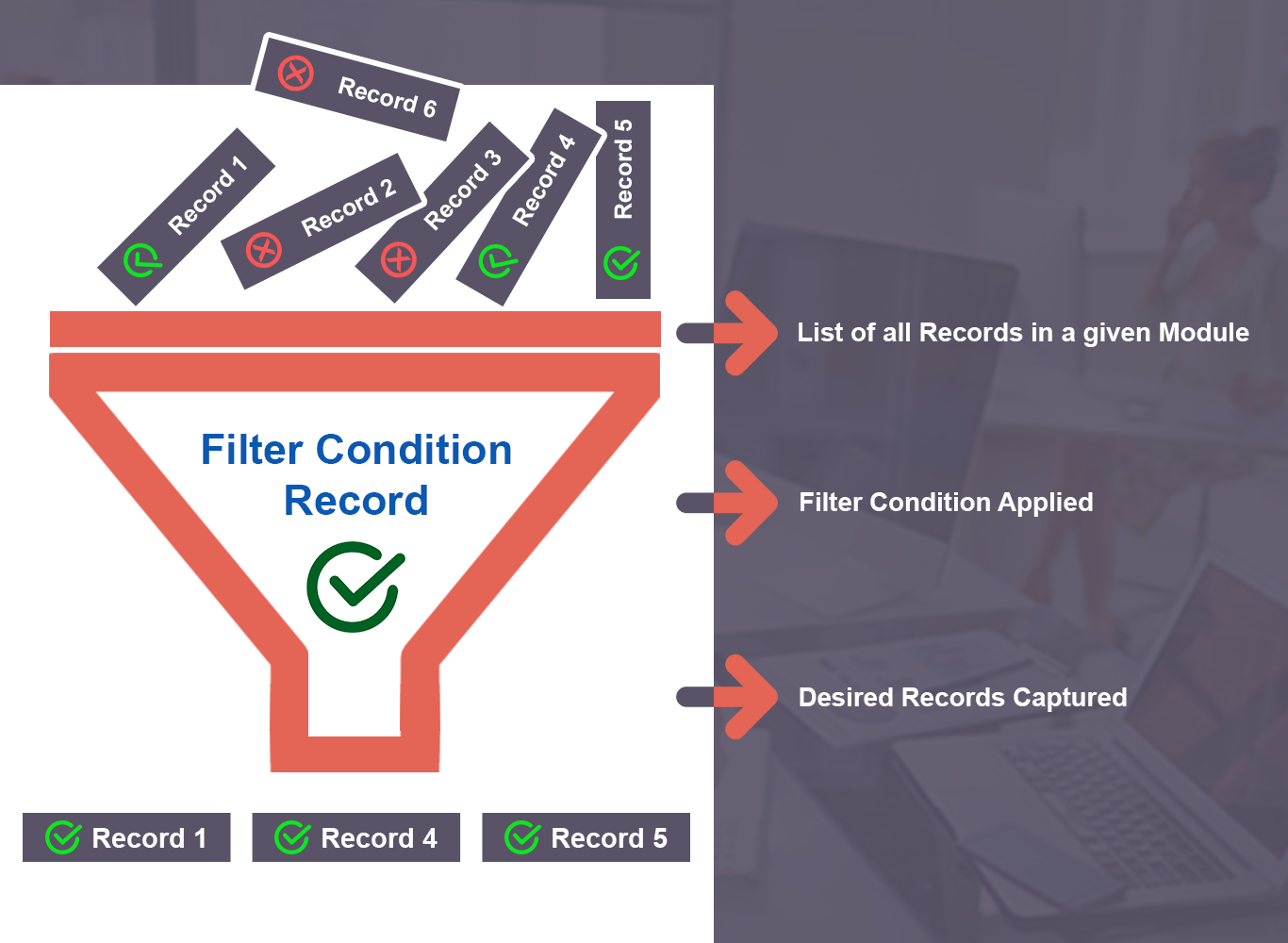 Helps with complicated searches with many conditions
For example, if any user wants to find records from the list of records with complex conditions like:
- Records modified "Today" AND - Records Assigned to "X user" AND - Record Status is "Hot" AND - Record "Lead Amount" > $1000
Custom Filter is the best solution for displaying lists with predefined filters, especially as a daily function to help teams find and sort through records.

Custom Filter works on any modules with option to create filter on any record list with: - All conditions - Any conditions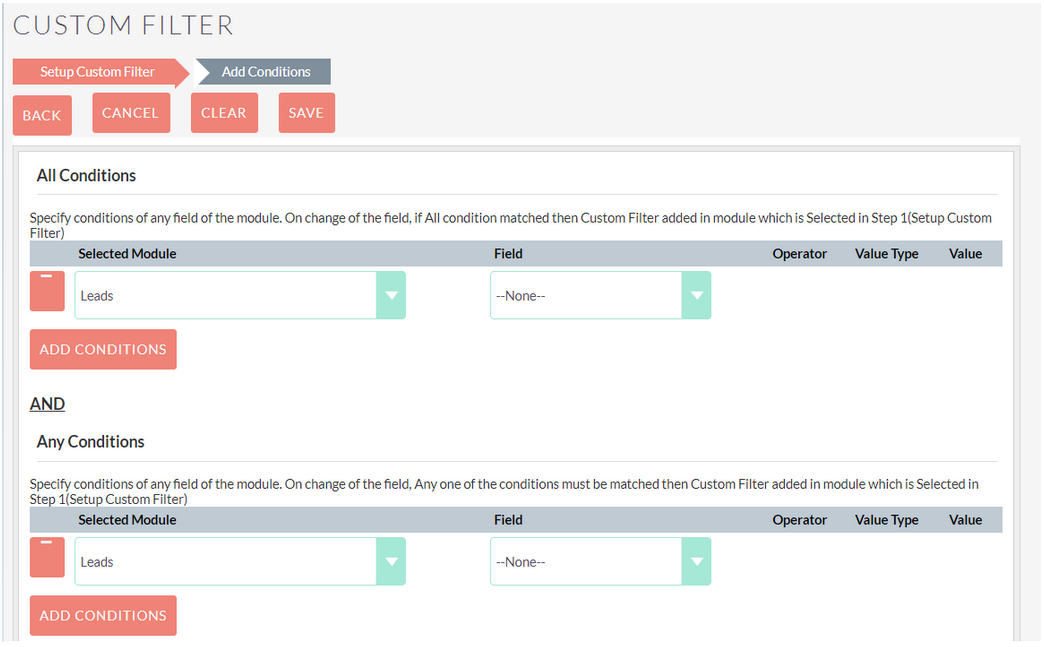 Features
Quickly and easily filter/search the records from the list of records which you are looking for in a module
Set AND/OR condition between fields from the Configuration page
Set public/private access of Custom Filter in Configuration page
Custom Filter display on List View of module if it's enabled for a particular module from Configuration page
Displays the custom tab on Dashboard/Home if "Activate Custom Filter For Dashboard" is enabled
Change the custom tab name from Configuration page
Send selected filter to the Dashboard/Home as key metrics or charts view by clicking on the "Send to Dashboard" button from List View of particular module
Chart type such as line chart, bar chart, pie chart, stacked bar chart, funnel chart
From the key metrics widget on a dashboard, If you click on the filter name then it'll redirect to the particular module's List View and display the matched record with filter
From the chart widget on a dashboard, If you click on the count then it'll redirect to the particular module's List View and display the matched record with filter
Supports all standard and custom SuiteCRM modules
Database Compatibility
1) MYSQL 2) MSSQL
Easy to install and set up
Learn more about how it works in our User Guide
See Custom Filter in Action
Get in Touch

info@varianceinfotech.com

urvi.variance

Live Chat
Our Online Support Hours: 11:30 PM US Eastern Time to 09:00 AM US Eastern Time 04:30 AM GMT Time to 02:00 PM GMT Time
window.dataLayer = window.dataLayer || []; function gtag(){dataLayer.push(arguments);} gtag('js', new Date());
gtag('config', 'UA-15055879-1');
Supported Versions
7.7.0 to 7.14.0