---
The Related QuickView add-on creates a speedy way for SuiteCRM users to view a field's related details without opening new tabs. While in Detail View and List View, simply hover over specific field names in 8 different modules (Accounts, Contacts, Leads, etc.) and a QuickView pop-up will appear that shows supporting information.
Highlevel Overview
When you want to see related details of a field within SuiteCRM, you have to open that record in a new or existing tab. This process creates unnecessary extra steps for your sales, marketing and support teams. Developed by Verity Infotech, the Related QuickView integration solves this problem with the option to hover over key fields to initiate helpful QuickView pop-ups.
How it Works
Just hover over the Relationship or Relate fields while in Detail View and List View to see more related information. The example below shows the QuickView pop-up in Detail View of the Opportunity module when users hover over the Account Name field (pop-up displays right below).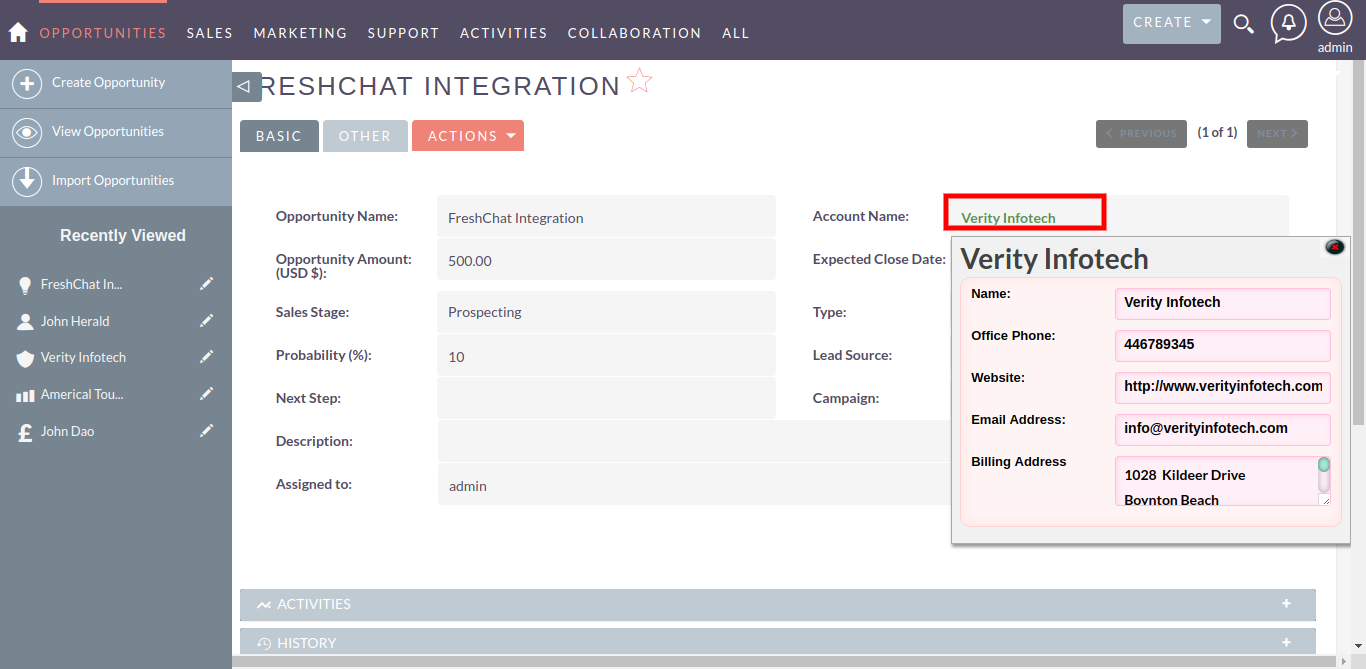 This example shows QuickView pop-up in List View (pop-up displays in bottom left corner).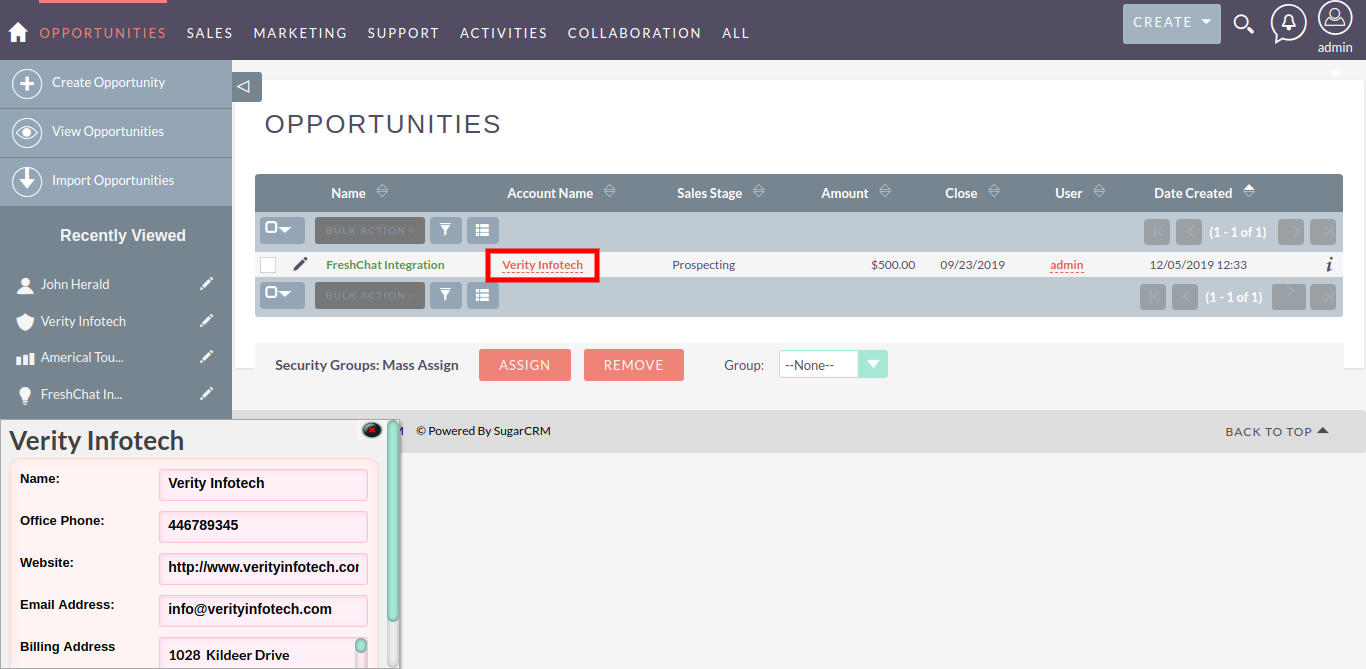 Get QuickView pop-ups in these modules:
Accounts
Contacts
Leads
Opportunities
Cases
Products
Quotes
Invoices
To learn more about this solution, go to Related QuickView or search for "related details."