---
​Support deletion requests, double opt-in, anonymizing data, and audit logging with SweeterGDPR. Use this tool in parallel with your existing GDPR processes to stay in GDPR compliance.
Highlevel Overview
SweeterGDPR adds all the functions you need to maintain compliance with GDPR, manage customer data, and create compliant email marketing or newsletter campaigns. Enable an additional double opt-in procedure, and track opt-ins, as required by GDPR. With SweeterGDPR, you can respond immediately to all GDPR-related requests and comply with the "right to be forgotten" (i.e. customer request for data deletion) without losing all historical data about the customer.
Handle Deletion Requests
Every GDPR related request comes in as a GDPR support case that can be easily tracked with its own ad hoc tab.

Anonymize Data

Double Opt-in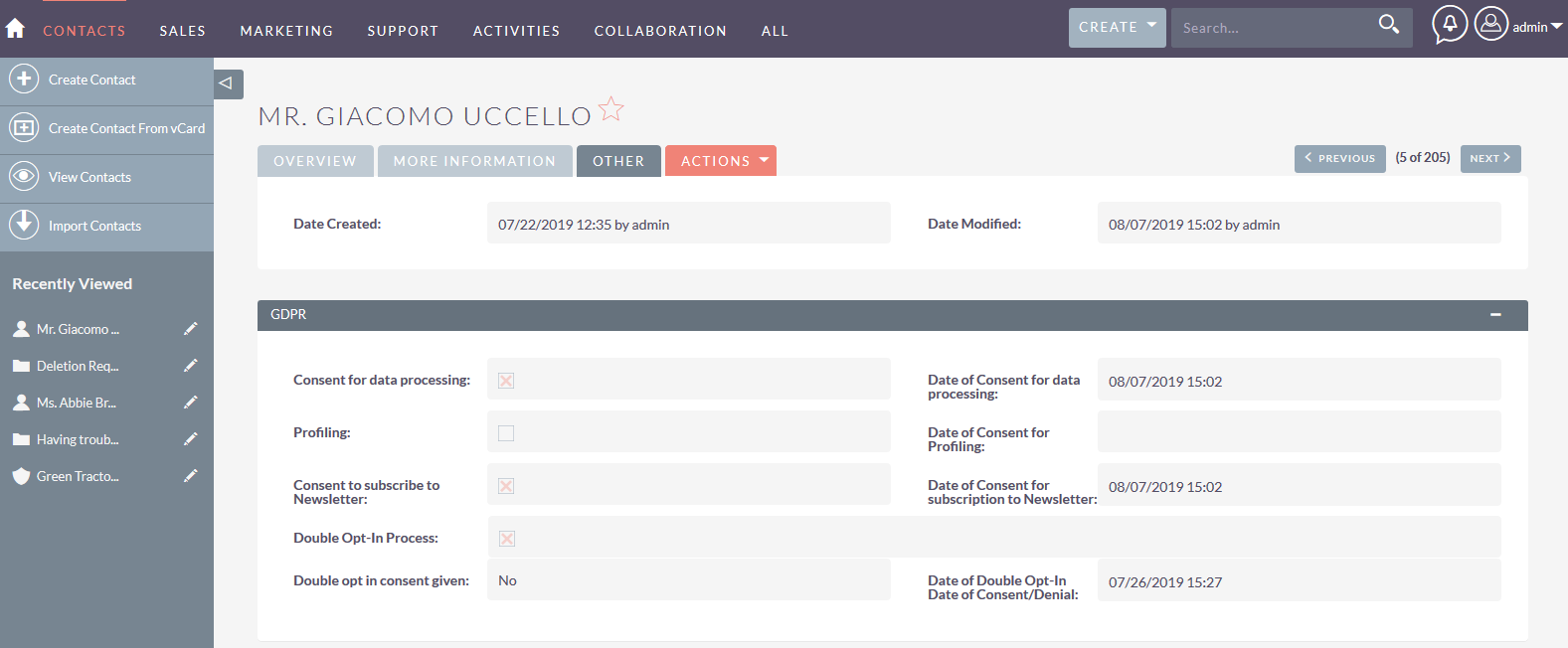 To learn more about this solution and see video demos go to SweeterGDPR or search for "GDPR".