---
Highlevel Overview
With the User Activity Tracker add-on by Verity Infotech, you can keep track of your SuiteCRM users' daily activities. This includes: login and logout actions, creating new records, updating existing records, deleting records with user's IP, and more helpful options. Supports all custom modules.
Key Features
Track User Login
Track User Logout
Track Record Inserted
Track Record Updated
Track Record Deleted
Track Record Viewed
Track Restored Record
Restore Deleted Record
One-click to go to filter record from Chart
How it Works
One click on chart to track user activity
The below chart is clickable and available for admin users only. If you click on any section, it will apply record with filter.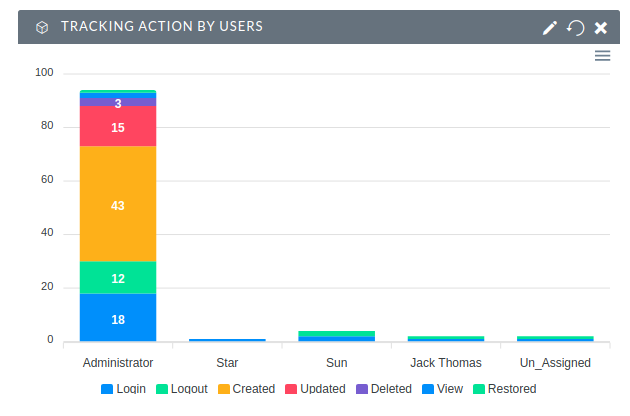 Dashlet Chart with filter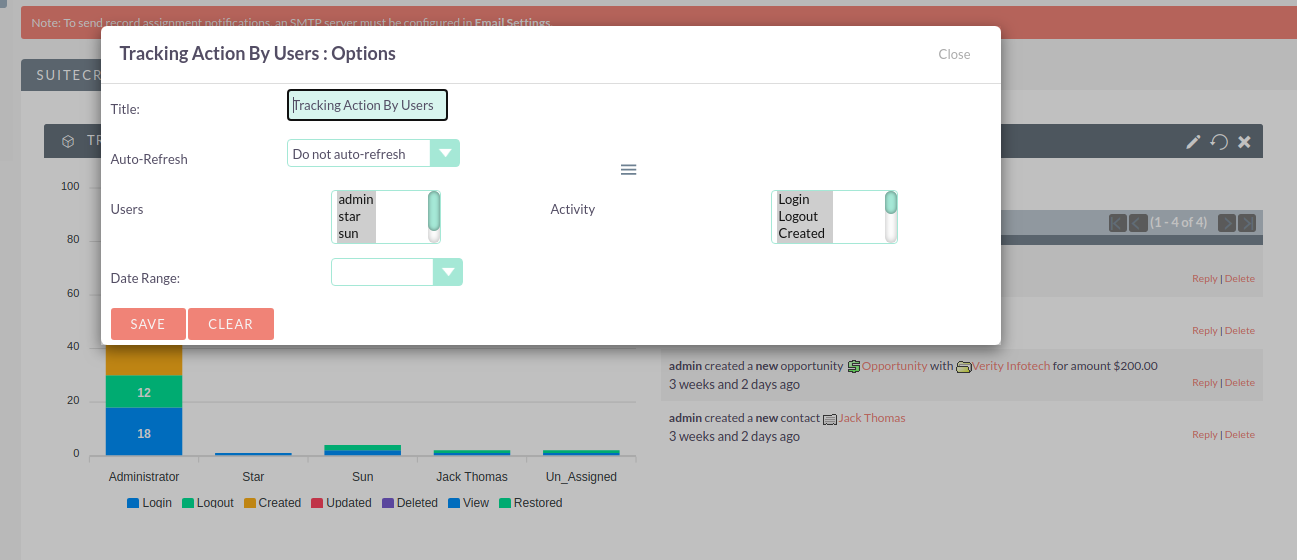 ListView of User Activity Tracker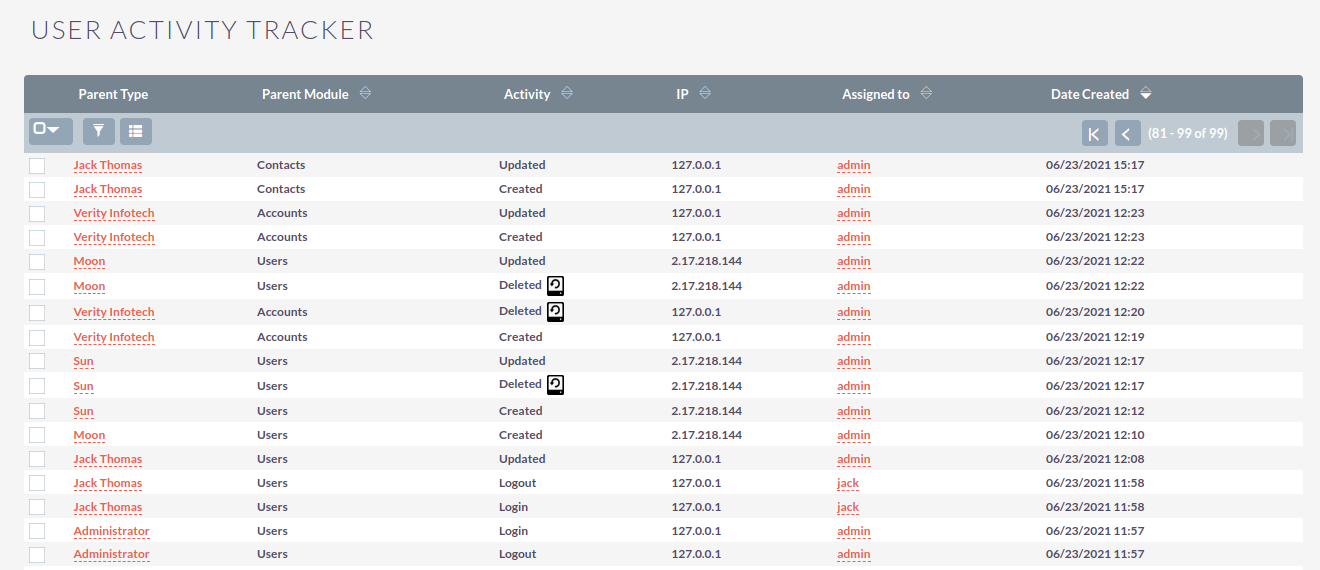 To learn more about this solution, go to User Activity Tracker or search for "track activity."