Track your SuiteCRM users' daily activities for actions such as: logins and logouts, plus viewed, created, updated, and deleted records with user's IP. There is also a helpful chart in the dashboard to monitor activity.
Track your CRM users' daily activities
With the User Activity Tracker add-on, you can keep track of your SuiteCRM users' daily activities. This includes: login and logout actions, creating new records, updating existing records, deleting records with user's IP, and more helpful options. A listview of the module is available to track the records. It also has charts from which you can see the user count.
Supports All Custom Modules
Note :- You need to disable module from CONFIGURE AJAX USER INTERFACE to use view feature.
Key Features
Track User Login
Track User Logout
Track Record Inserted
Track Record Updated
Track Record Deleted
Track Record Viewed
Track Restored Record
Restore Deleted Record
One-click to go to filter record from Chart
One click on Chart to track User Activity
Note: This chart is available for admin users only. The below chart is clickable. If you click on any section then it will apply record with filter.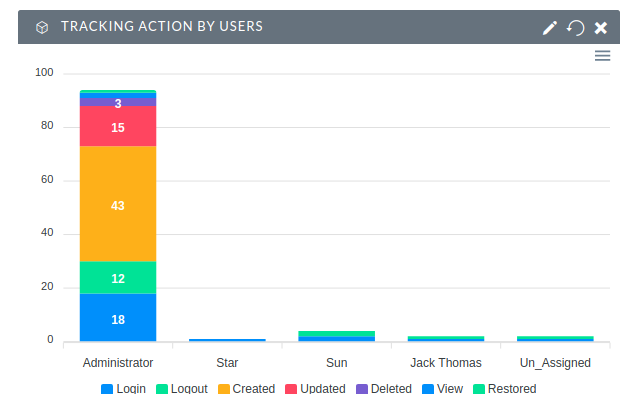 Dashlet Chart with filter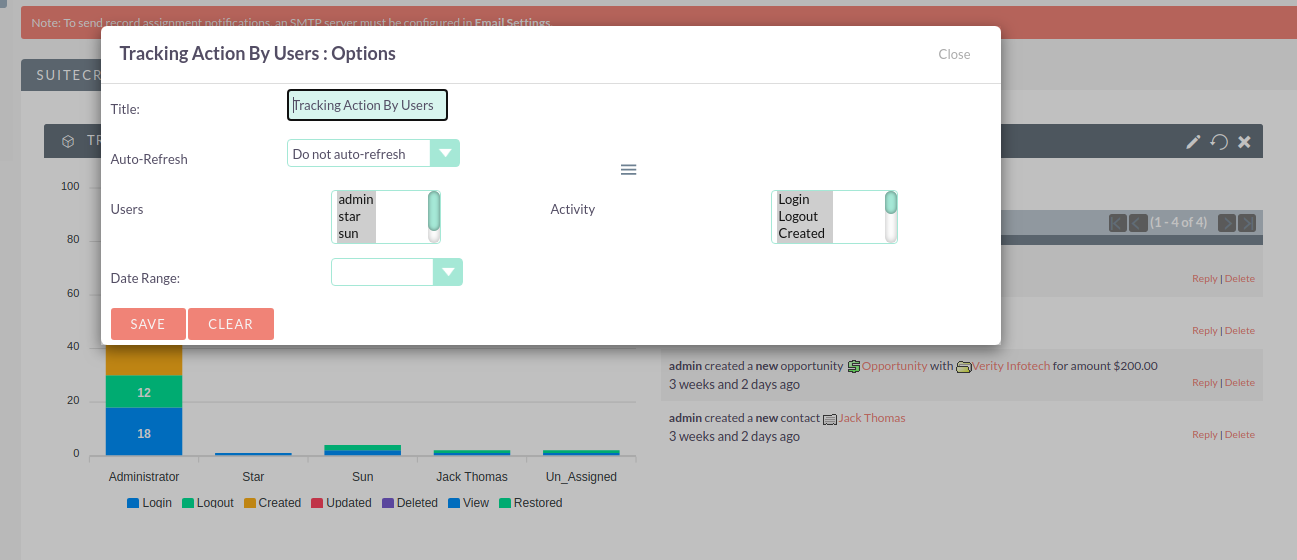 Listview of UserActivityTracker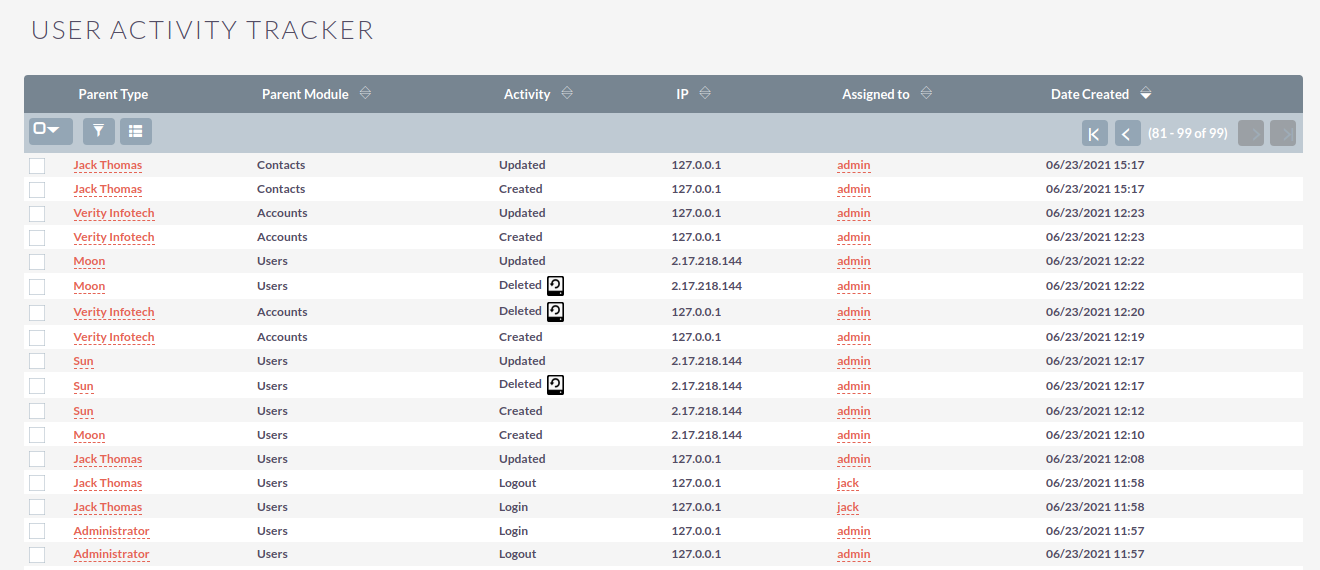 Default Modules List
This add-on is available with the below default modules.
Accounts AM_ProjectTemplates AOK_KnowledgeBase AOK_Knowledge_Base_Categories AOR_Reports AOS_Contracts AOS_Invoices AOS_PDF_Templates AOS_Product_Categories AOS_Products AOS_Quotes Calls Campaigns Cases Contacts Documents EmailTemplates FP_Event_Locations FP_events jjwg_Address_Cache jjwg_Areas jjwg_Maps jjwg_Markers Leads Meetings Notes Opportunities Project ProjectTask ProspectLists Prospects Spots Surveys Tasks Users
Get in Touch
For support or any questions: Email us at info@verityinfotech.com Skype: info@verityinfotech.com
Supported Versions
7.0.0 to 7.13.3