---
Glances deploys new time-saving features to simplify your work
Glances integrates SuiteCRM with all your favorite business apps, empowering you with a single view of your customer insights and personal tasks across multiple apps, in real time. In this features update, we'll recap what Glances is, how it works with SuiteCRM, and what new functions have been developed to make your everyday tasks easier.
Glances Recap
Glances is a no-code integration platform that works on any webpage you visit or within any app you use, helping you and your team eliminate roadblocks and get back to The simplest way to work™. When you connect SuiteCRM with Glances, you can view your live customer data while working in any app outside of the CRM. If you prefer to work in apps like QuickBooks or Mailchimp, your CRM data is always available. See how it works in the animation below: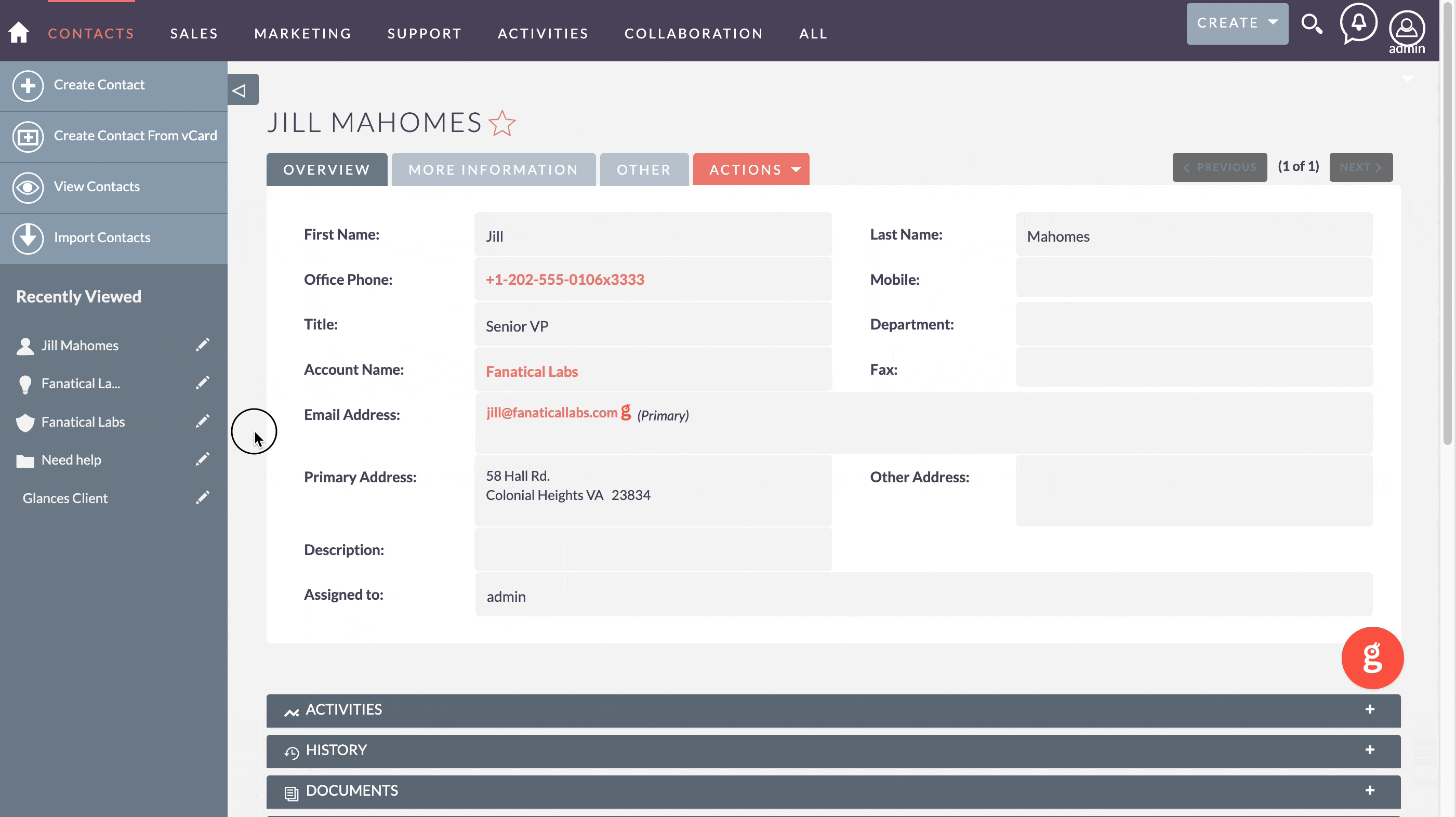 Glances Actions
Now you can quickly perform actions related to one app while working in another, such as creating invoices and estimates, sending applications, and more. Simply click the Actions menu in Glances to see the available options and start crushing your to-dos, saving up to 20 minutes per task. Watch video below:
Highlight and Search
Highlight, click, and go! It's easier than ever to launch Glances Search within any app or webpage you are working in. Using the Highlight and Search feature, you can bypass the need to 1) click the Glances widget to open the dashboard, and 2) manually enter your search criteria in the Glances Search tab. The automated function of Glances Highlight and Search not only saves you valuable time and clicks, but it also broadens the type of criteria you are able to search by. See how it works below:
One-Click Filter
As you connect more apps with Glances, your list of search results within the single view Glances provides will inevitably grow. If you don't want to quickly scroll to locate the specific Glance you need, we have now rolled out a one-click filter labeled by type. In the example below, the Glances user has entered a quick search for "Marketing" to find any related data across their multiple applications. Just click any filter type – People, Files, Events, Companies, and more – to only view results related to that filter.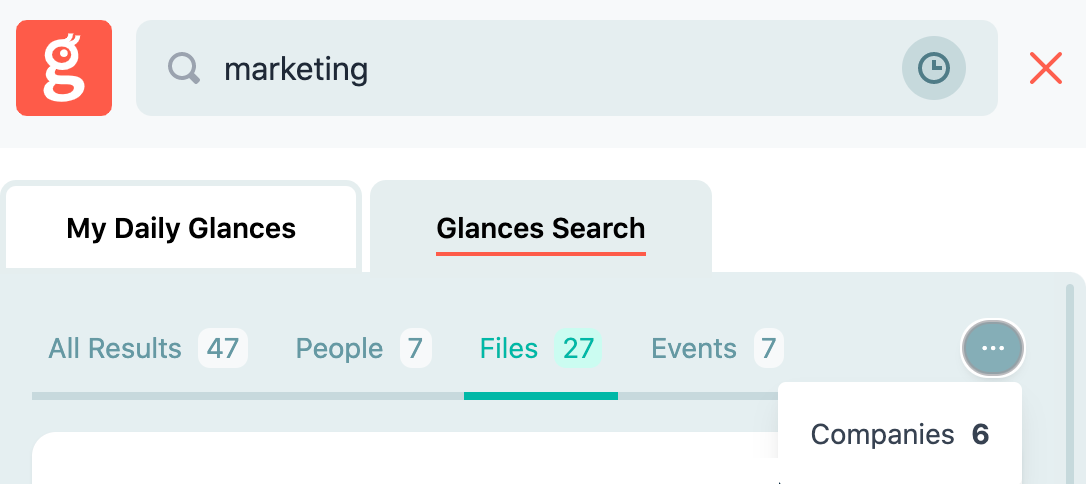 To learn more about integrating SuiteCRM with your company's full tech stack, visit the Glances listing page.