---
If you're like most businesses, your social presence is expanding and changing all the time. Twitter is a major player in today's business game, and more companies are creating full-time positions dedicated to its management. Tasks associated with Twitter can be easier and more efficient when you integrate with SuiteCRM.
Highlevel Overview
The Twitter Integration developed by Dreamer Technologies syncs your company's Twitter profile, enabling your team to have a real-time glimpse of the latest tweets and likes while working in SuiteCRM. Twitter is an excellent social platform to send out company news and updates, follow industry trends, quickly respond to customers, keep an eye on competitors and generate traffic to your local store or website. Integrating its high-level functions within the CRM helps your team avoid constant toggling between platforms to see new activity.
Sync Your Twitter Profile to CRM
Create/Edit any contacts or leads record and enter the twitter profile url in TwitterID field and save the record. After saving the record, you can see the button shown in below image. Click on it and your profile information will be updated.

View Latest Tweets and Likes
You can see the button shown in image below. Click on it, then sidenav will appear and that profile's tweets and likes will be displayed.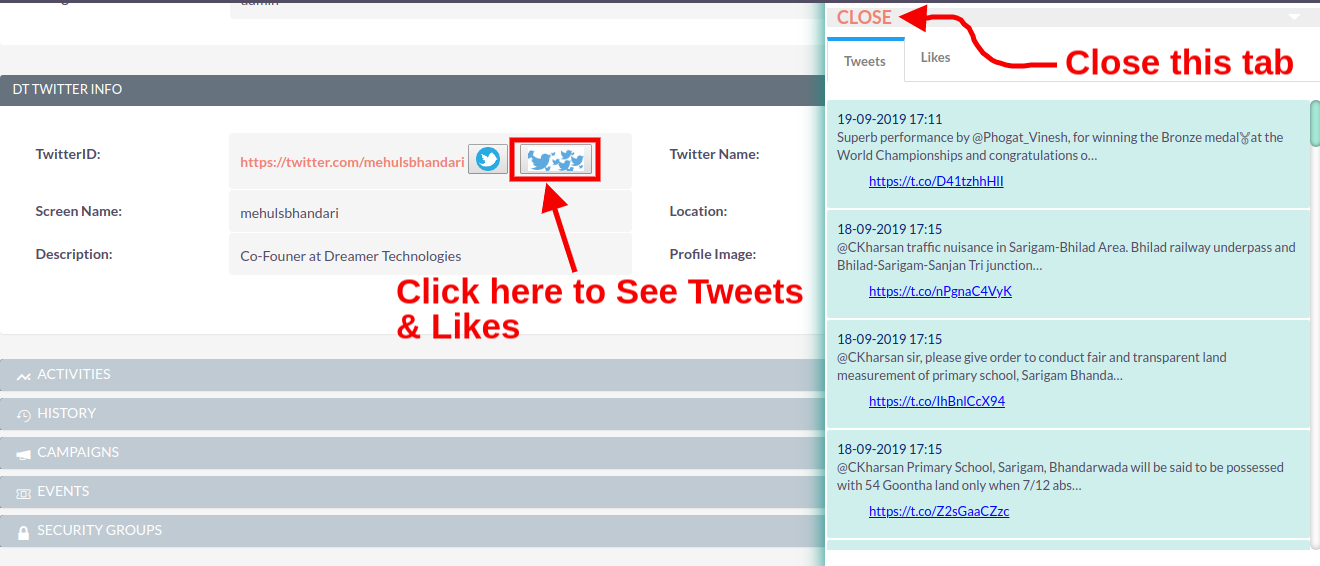 To learn more about this solution, go to Twitter Integration or search for "Twitter."