---
Make missing your Service Level Agreements (SLAs) a thing of the past with this new add-on. Based on your needs, assign SLAs to various modules and records such as case tickets, defined by your parameters. Create alerts, escalations, and even multi-level escalations if records do not move along in certain time frames.
With these abilities and more you can be sure that every record is dealt with in a timely manner.
Highlevel Overview
Create notification and escalation procedures in terms of which issues are subject to escalation, the escalation criteria to be applied, and the action to execute upon a specific escalation level.
Time Based Triggers
Define how long a record can remain in any given state.

Send Alerts or Escalate Records
If a record stays in a given state for too long then send out alerts or even escalate the record to another user.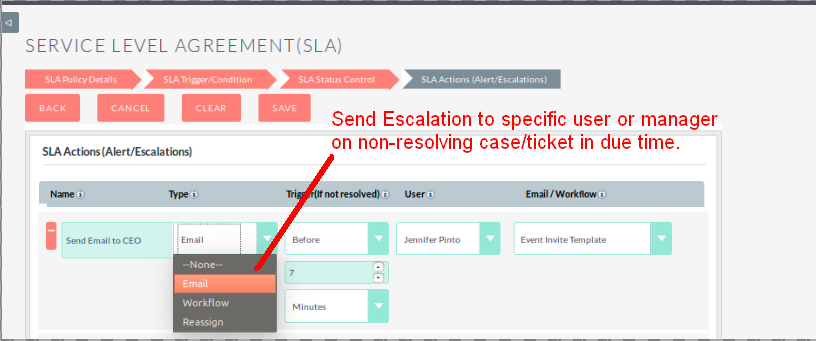 To learn more about this solution go to Service Level Agreement or search for "SLA".