---
Highlevel Overview
Creating new invoices and managing recurring ones for your company's products and services gets more complicated as you add more clients, leaving you susceptible to long hours of manual work and errors. The MTS Advanced Invoice add-on by SuiteCRM Addon is an affordable solution that is accurate and automatic – the best choice for helping your business stay on top of customer invoices and payments.
MTS Advanced Invoice Features
Manage recurring invoices in the recurring invoice module
Auto-generate new invoices once current invoices are outdated
Send email notification to your employee that's the owner of the record
Send email to remind that invoices are overdue
Summary of the total amount of the recurring invoice
How it Works
The MTS Advanced Invoice add-on helps you craft professional invoices, automatically generate new invoices and recurring invoices, and send payment reminders. See an overview of screenshots below.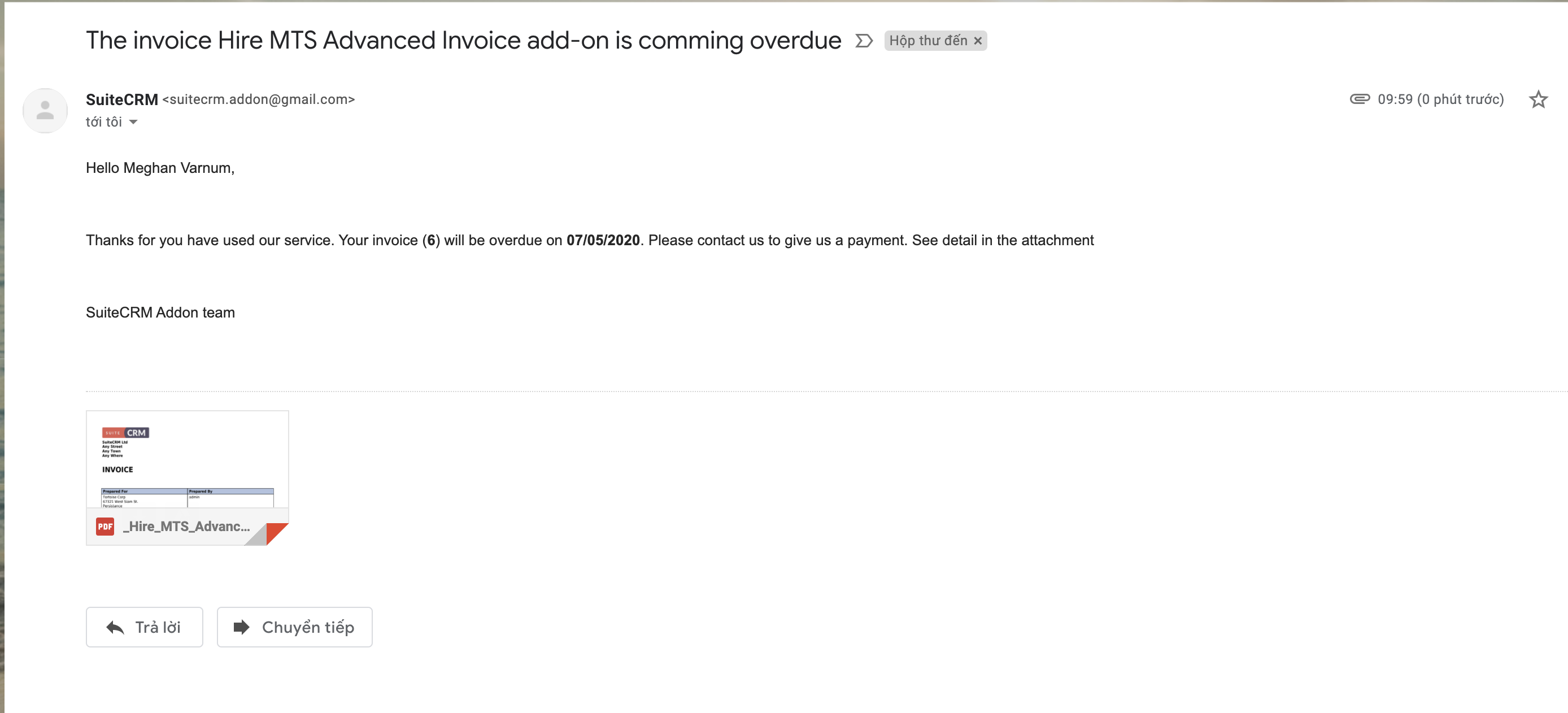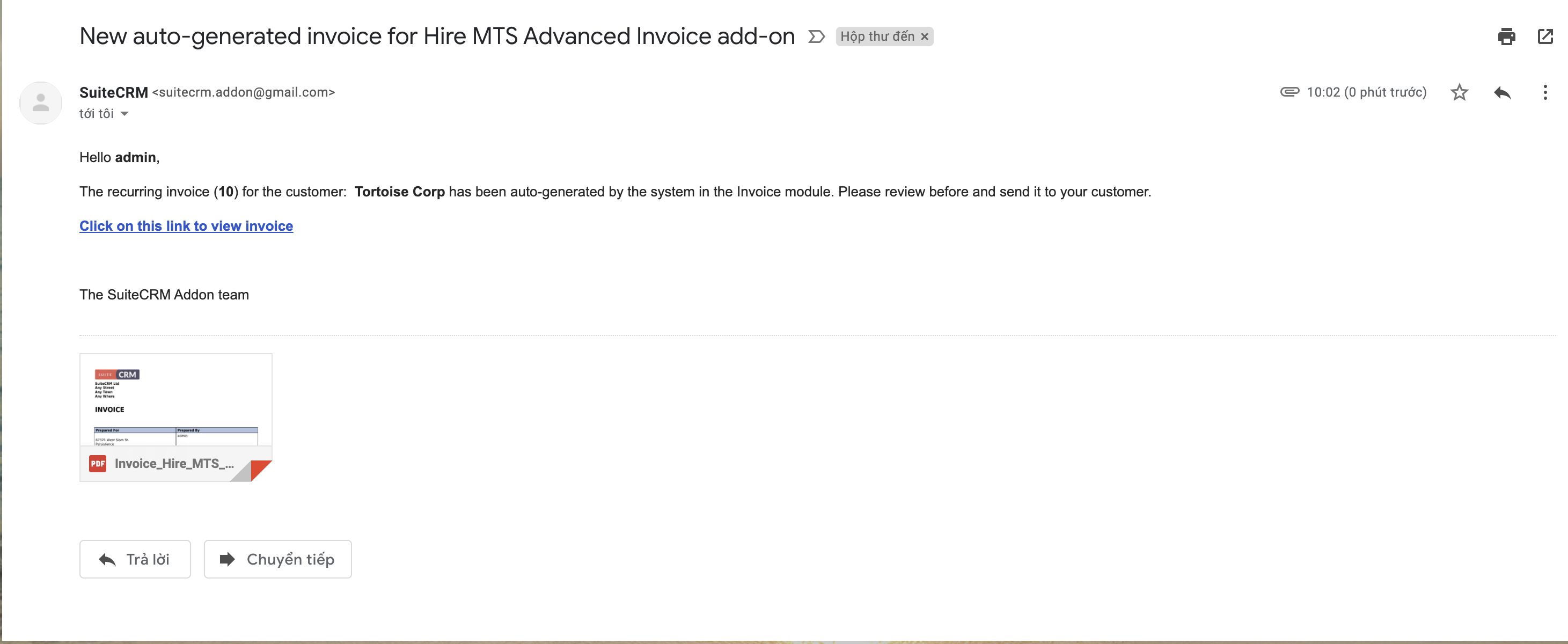 To learn more about this solution, go to MTS Advanced Invoice or search for "invoice."