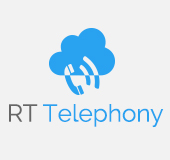 SuiteCRM Plugin that bridges the gap between Twilio & SuiteCRM. To establish connection with your customers, A state-of-the-art Telephony solution for Voice (Inbound and Outbound) and SMS to run your business more efficiently and cost effectively. Works great with both VOIP and Land Lines.
Introducing RT Telephony
Effective communication is key for any business looking to maximize potential sales and minimize support call loads. RT Telephony for SuiteCRM provides you with the tools to do just that. Features like SMS Conversations, Click to Call, voice recordings of all your calls among many others, provide a great integration of telephony services into SugarCRM as well as SuiteCRM.
Click to Call
On any 'Phone' field from any module (custom or default), including Leads, Contacts, and Accounts, click on the call button to initiate a call. Based on your preference, the call can be made via your account's twilio number or a personal number. If call recording is enabled, each completed call is saved in the form of a voice recording, and attached to the related record.
Screen Pop for Inbound Calls
If someone calls, this integration checks for any available Suite user. The call is then displayed in a popup to that end user and if the contact exists in the CRM, the contact's information is also displayed in the pop-up. After the call is complete, all call-related information is stored in the CRM along with a recording of the call.
IVR and Voicemail
RT Telephony also provides the option to send the calls to voicemail. You can even set up extensions for your users so that any incoming calls are prompted to dial the appropriate extension to reach that user. You will need to manually enable these features when setting up RT Telephony on SuiteCRM.
SMS
In addition to verbal communication, RT Telephony supports textual conversation, SMS Campaigns, and predefined SMS templates. SMS conversations can be started with any Contact, Lead, or Account as long as there is a phone number associated with them.
SMS Campaign
You can create and initiate SMS Campaigns for targeted contacts by creating target lists and scheduling messages to be sent to those lists. You can also create SMS templates and save them to use in campaigns. When creating a campaign, simply choose your template, set the time you want to initiate the campaign, and attach a target list. From the campaign record's menu, choose " Run this campaign" to get it started.
Additional Features
Call Routing
Call routing is a feature designed as damage control if incoming calls are not being engaged. It allows the administrator to set up alternative numbers for users so that if an incoming call is missed on one number, it can be redirected to another number to be picked up. It offers a chance for the call to be rerouted if the intended receiver is busy, offline, or simply does not pick up within a certain period of time. The administrator can pick and choose which condition is applicable to whom, for added functionality.
WorkFlow Triggered SMS
A nifty feature of RT Telephony is the ability to send SMS triggered by a workflow event. When creating a workflow record, in the actions subpanel, choose "Send SMS" to trigger an SMS every time the condition for the workflow is met. You will be asked to link a template of the SMS you want to send, and who should the message be sent to. It can be one or more users, a contact, or even a phone number of your choice.
Installation Guide
Check out the documentation for the guide on how to install and set-up Telephony for your Suite instance, or visit the website.
Pricing
RT Telephony offers both monthly and yearly subscription options. Click here for pricing details.
Contact Us
If you have more questions, we'll be happy to answer them. Send us an email at support@rolustech.com with your query and we will get in touch. Otherwise, you can create a case/question for us here. To learn more about our company and other Suite solutions we offer, please visit our website.
Supported Versions
7.0.0 to 7.14.0
Most Recent Love from Users
smervin