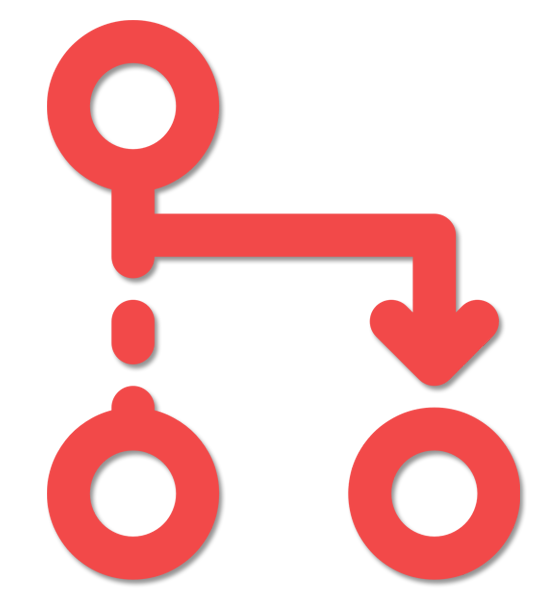 Reassign Related Records is a SuiteCRM add-on that automatically transfers ownership of all related records when a parent record gets reassigned to another user. New users can take over and more easily communicate with a customer or make decisions based on previous activities.
Automatically transfer important record details to newly assigned users
With the Reassign Related Records add-on, you can set up configuration to seamlessly transfer ownership of all related records when the parent record's 'Assigned to' field gets changed.
Why reassigning record activities to new owners is important:
This simple configuration is important because it helps the new record owner see a 360-degree view of the record. Whenever record ownership is changed, you should also set all the related records to the same owner, and now you can do this automatically.
Workplace example
An account record called "Urdhva Tech" is assigned to Jessica and managed by her. She has many conversations and follow-up with Urdhva Tech like meetings, calls, related documents, etc.
Now, for some reason (maybe geographical change, organizational change, etc.), the specified accounts need to be managed by Sarah, so the record needs to be reassigned to Sarah by changing the 'Assign to' field. But in reality, organizations have a set of rules that each sales rep or support team can only see his/her record.
If we only change the 'Assign to' field of Account but not the activities that are performed by the previous user, then the current user (Sarah) can not see meetings, calls and other important conversations with a customer. So, it can be a loss of business and tough to track the related activities.

Our solution
We have developed a logic that will reassign all the related records of the previous owner to the new owner. So It will be easy for newly-assigned users to communicate with a customer or make decisions based on previous activities.
Each organization has different criteria, different rules to use the modules. So we have given a configuration screen where you can define which module you would like to enable for reassignment and for which related module you want to carry forward with the option to select a module for assignment notification too.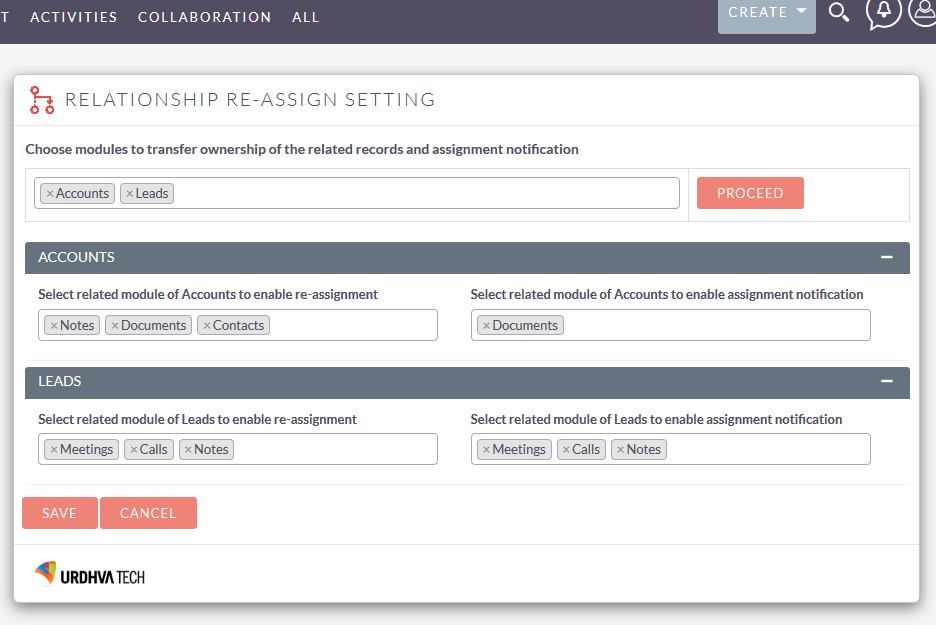 Module: Choose modules to transfer ownership of the related records and assignment notification.
Related module: You will have a relationship module list of the parent record that you have selected. Only the selected module will be carry forward assignment. This will check all the records that are assigned to previous owner for this parent record and reassign it to the new owner.
Notification: If you want to set Assignment notification during the reassignment of relational record. You will have choice for the modules to select for notification.
Note: Assignment notification will be sent as per the Admin email settings for "Assignment Notifications." If it is disabled it won't send the assignment notification.
Reassignment of the record owner will work for any standard save functionality, whether it is using save function, API or from workflow.
Have Questions?
We are here to help. Just let us know how we can help.
About Urdhva Tech
Urdhva Tech is a leading provider of SuiteCRM consulting, implementation, training and customization services located in Ahmedabad, Gujarat India. At Urdhva Tech, we continuously endeavor to deliver world-class SuiteCRM Development services that help develop a competitive advantage for your business. We have amongst us, some of the best SuiteCRM Developers having sole experience of 10+ Years on SugarCRM, who can help you in streamlining business processes and reducing operational overheads. Our services are not only cost-effective but also best in terms of quality.
Supported Versions
7.0.0 to 7.13.3