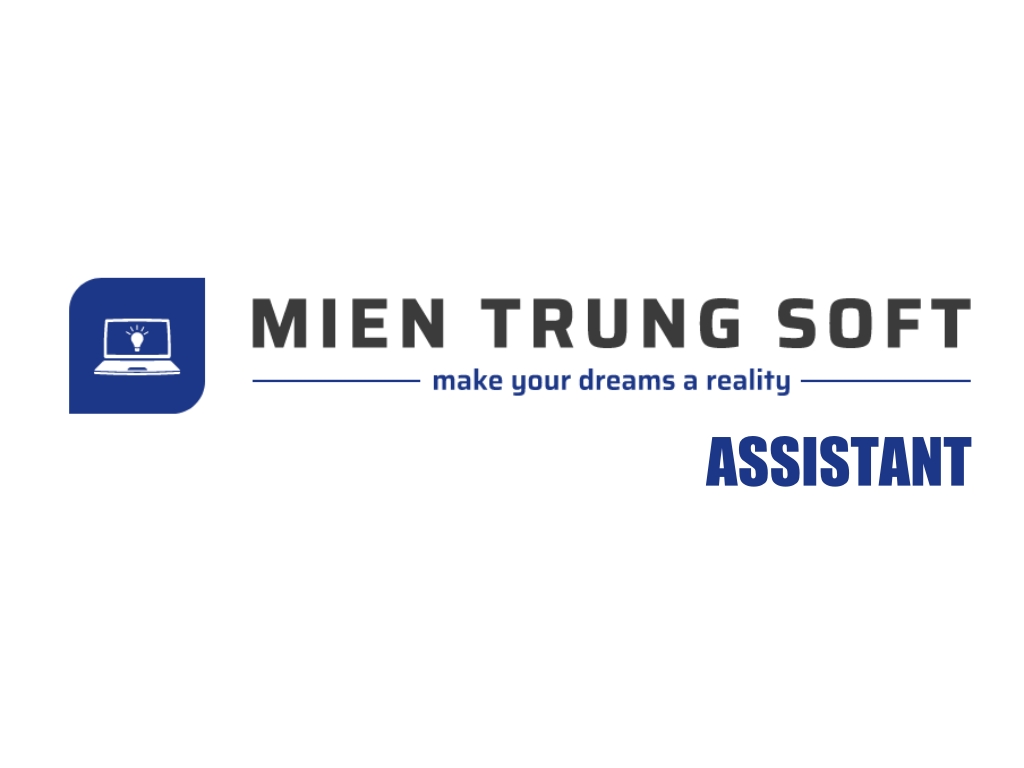 The MTS Assistant add-on helps your sales and support teams prioritize their next steps by delivering important updates to their SuiteCRM home page throughout the day. See open actions that need immediate attention or nurturing, so you can avoid missing deadlines and follow ups.
Get important updates in your SuiteCRM to handle priority tasks
MTS Assistant is a SuiteCRM add-on that improves daily tasks by bringing the most important open actions right on the home screen. Any item needing attention or nurturing is brought to the assistant section, such as: new leads or opportunities with no action.
The assistant is readily organized with tasks displayed in order of importance: leads assigned to you today, opportunities with overdue tasks, opportunities with no activity in 30 days, and opportunities with no open activity. Now, your team can have more direction to take the next best action. Decrease the chance of missing deadlines and increase follow through with customers.
How it Works
How MTS Assistant appears in your SuiteCRM.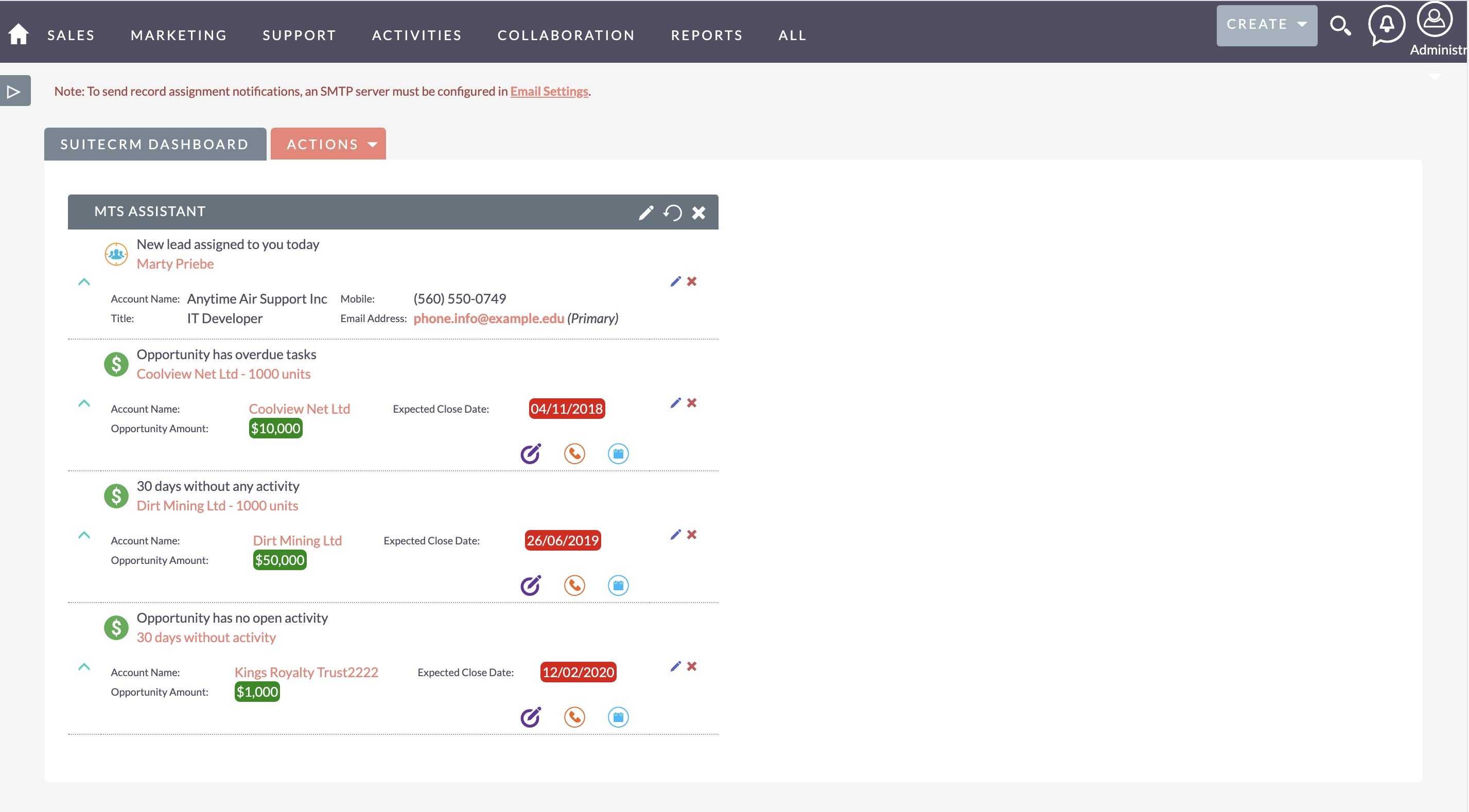 Set options for how many tasks are displayed and when it should refresh.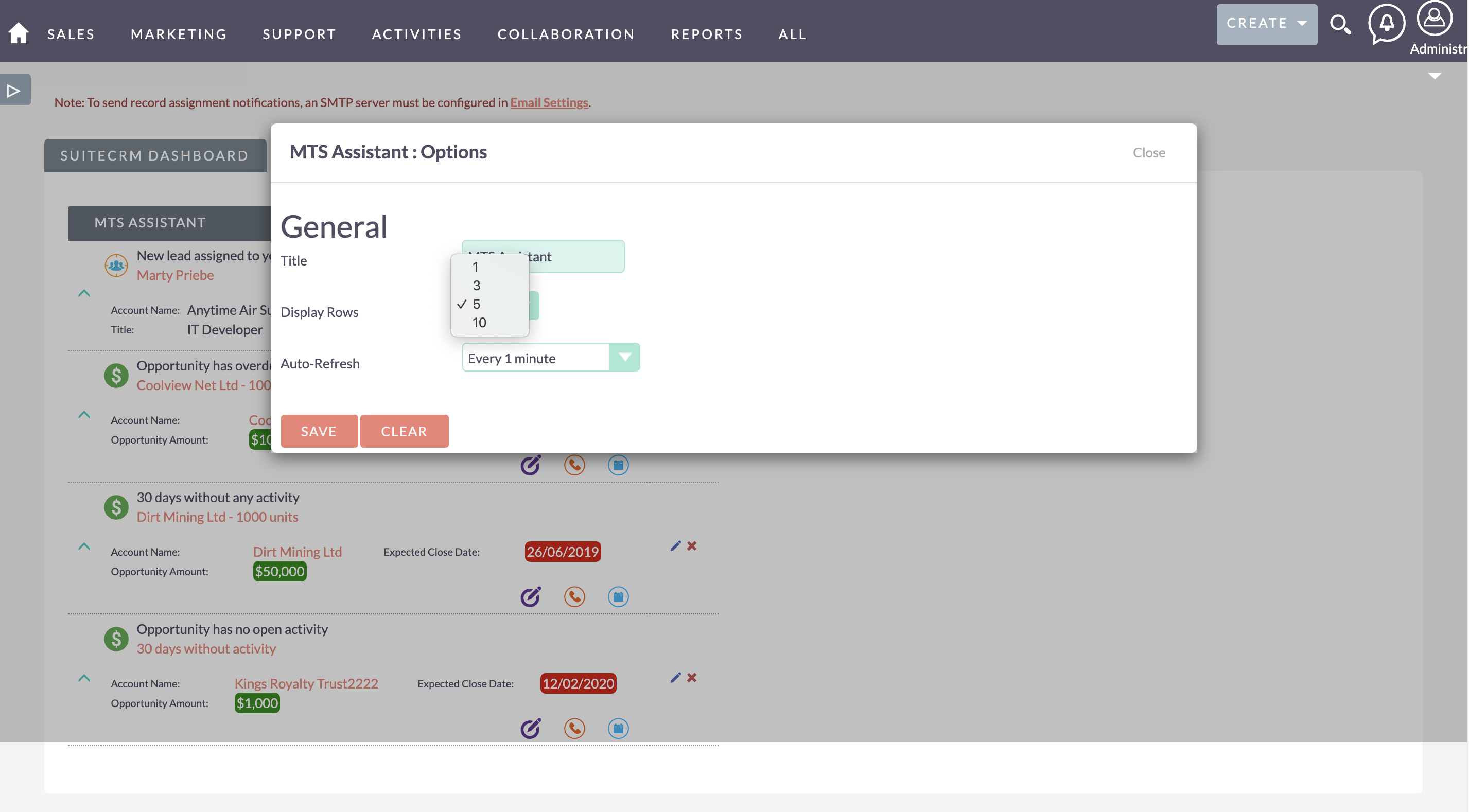 Key Features
Leads assigned to you today
Opportunities with overdue tasks
Opportunities with no activity in 30 days
Opportunities with no open activity
Overdue opportunities
Opportunities are overdue if they're still open after the close date
More add-ons maybe you need has developed by Our teams
MTS History Timeline: https://store.suitecrm.com/addons/history-time-line MTS Field Highlight: https://store.suitecrm.com/addons/mts-field-highlight Also, find more helpful SuiteCRM Addon developed by our team
Supported Versions
7.0.0 to 7.14.2