The more ways you can connect with your customers, the more sales and support wins you can achieve. The Brainvire WhatsApp Extension enables you to conveniently communicate with clients via WhatsApp messages in SuiteCRM.
Reach customers in a way that's convenient for them: WhatsApp
Developed by Brainvire, the WhatsApp Extension helps your business communicate with clients using WhatsApp messages while working in SuiteCRM. You can integrate with Twilio API to start the WhatsApp message in SuiteCRM.
Features of Brainvire WhatsApp Extension
Very easy to integrate
User can send WhatsApp messages from SuiteCRM Listview or Detail view
It supports multimedia
Relationship loaded with the record in the subpanel
WhatsApp messages stored as a history in SuiteCRM
User can send Whatsapp to more than 1 record at a time using the Mass Whatsapp feature from listview
User will get desktop notification for inbound WhatsApp
Inbound Whatsapp message will be logged automatically with the parent record
User can check the history of chat from the Whatsapp popup
User can use a prebuilt template for sending a message
The template can be designed module wise and also generic
Before starting with the Twilio Whatsapp extension, the user should have a Twilio account enabled for the Whatsapp service.
How it Works
Admin side configuration:
Upload the Package on Module Loader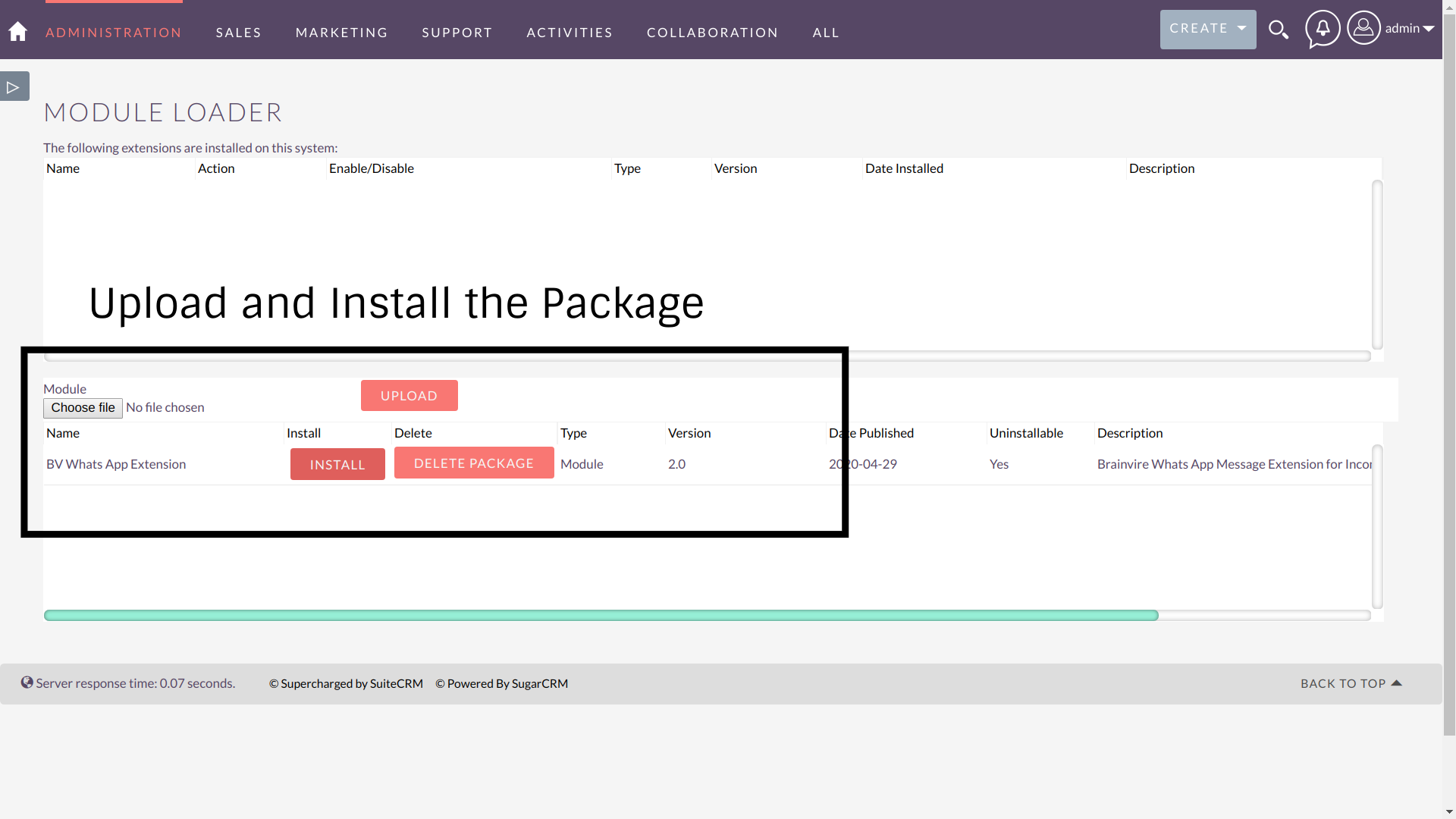 Once the Package is Installed add all Twilio Detail in the configuration. Follow the URL below to get the settings information from Twilio: https://www.twilio.com/console/voice/twiml/apps

After all setting is done. WhatsApp messages can be initiated from the Accounts, Contacts, and Leads module's List view or Detail view.
For Mass WhatsApp: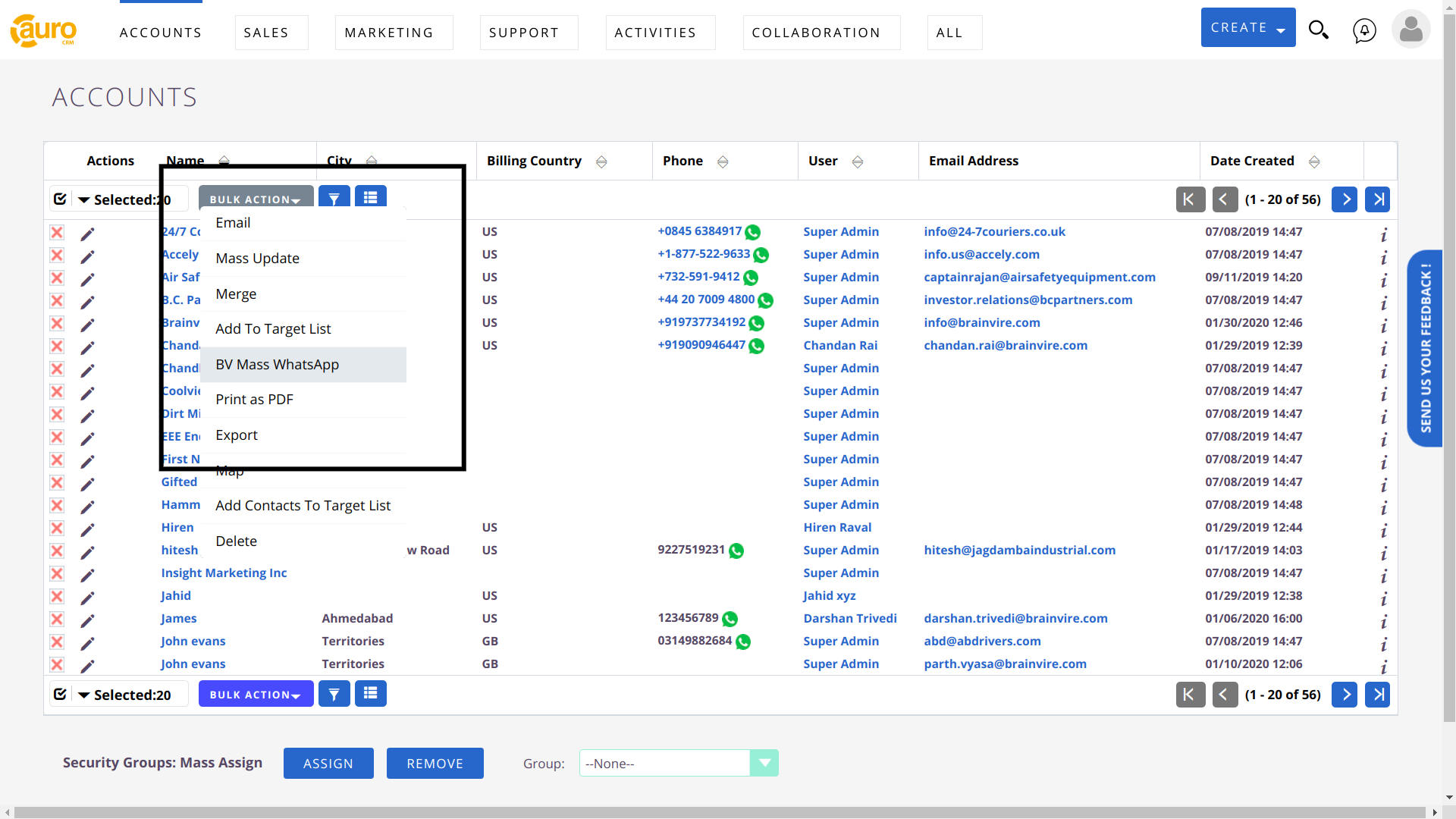 WhatsaApp Popup comes with the chat history with the record and feature to add text manually or select a predefined template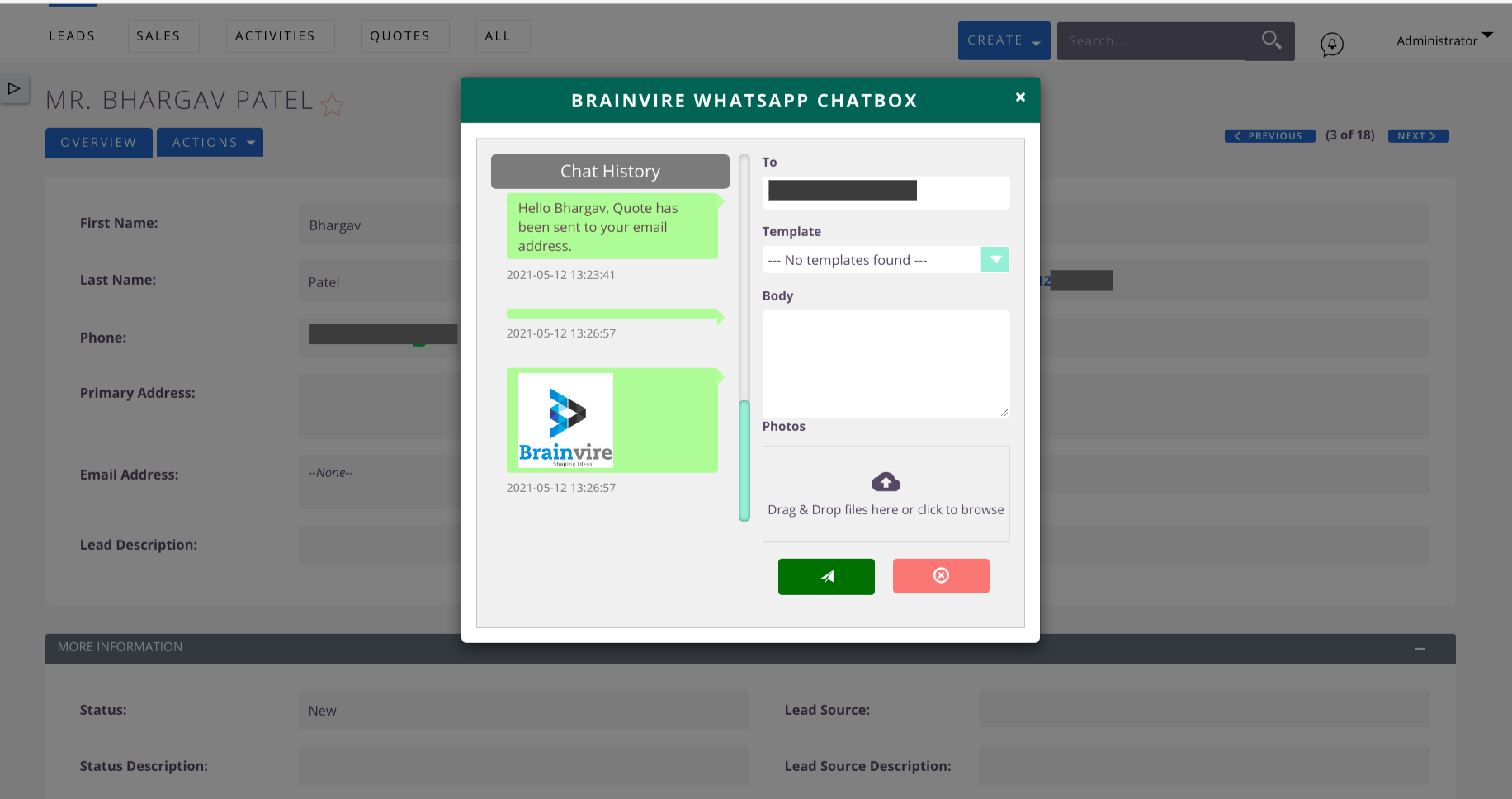 Successful Message Alert

User will get alert for Unsuccessful message also
For Inbound Message, the user will get Desktop Notification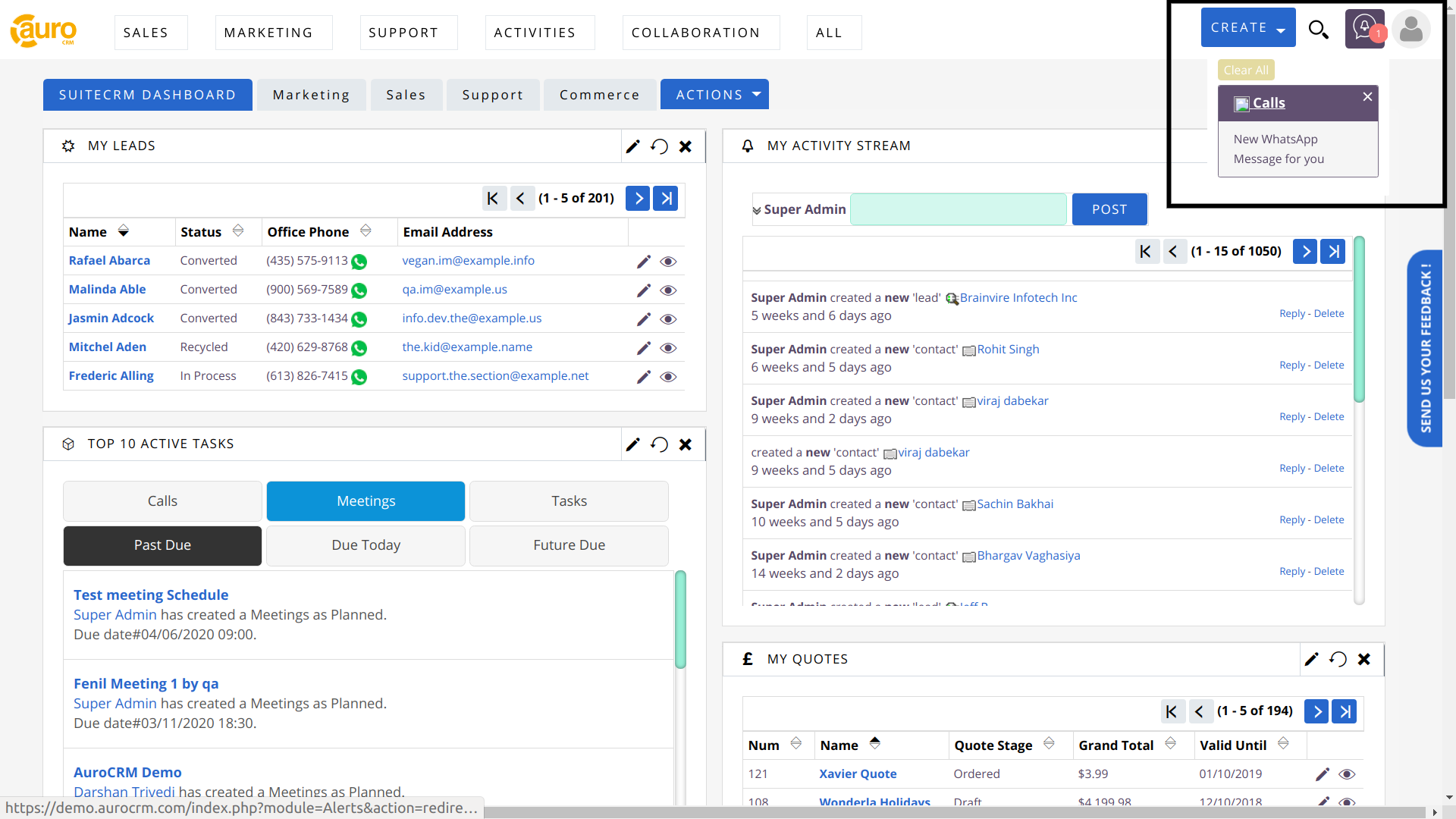 Inbound Logged Message

Outbound Looged Message
WhatsApp message logged into SuiteCRM history: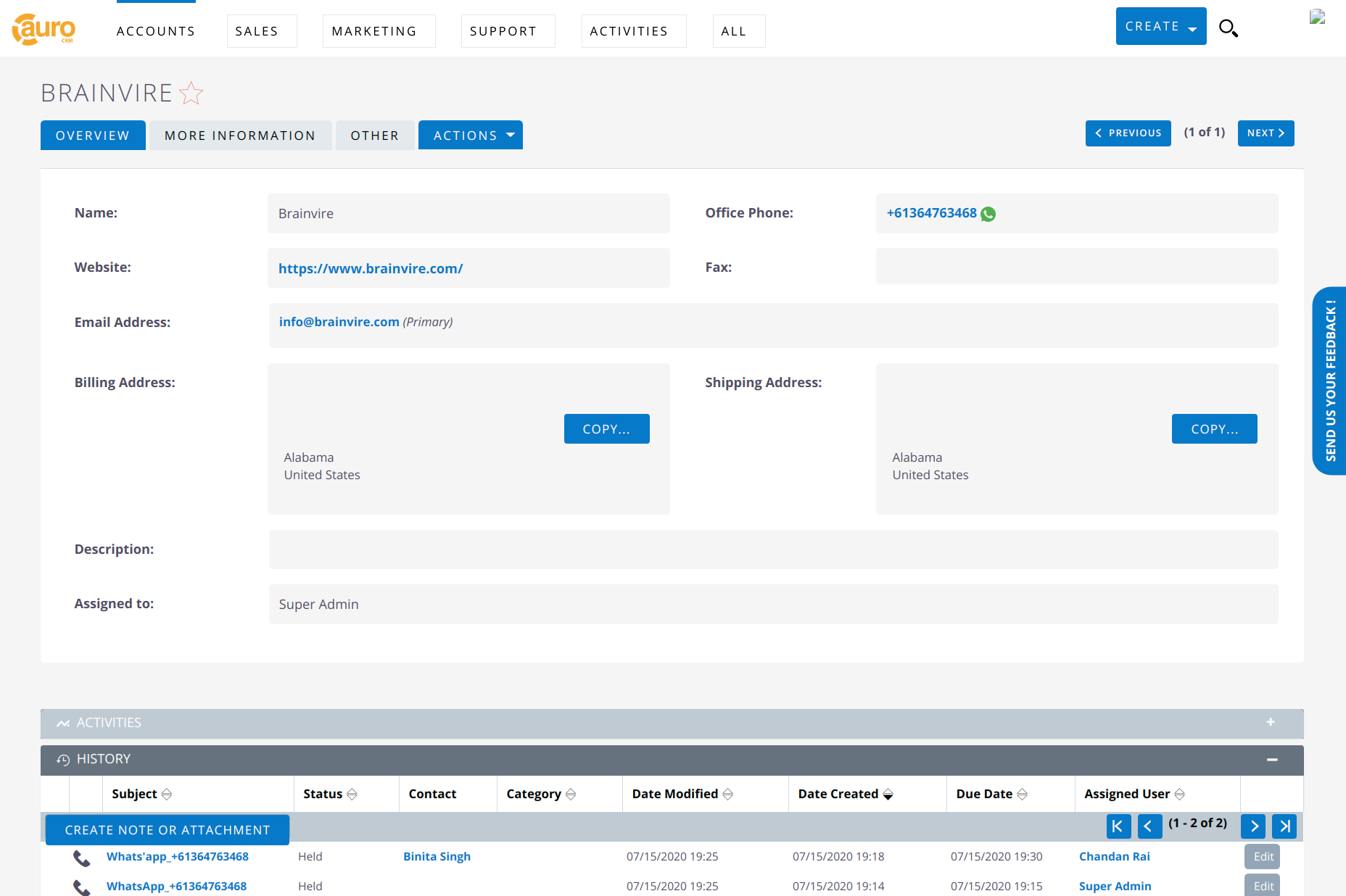 Email Template Editform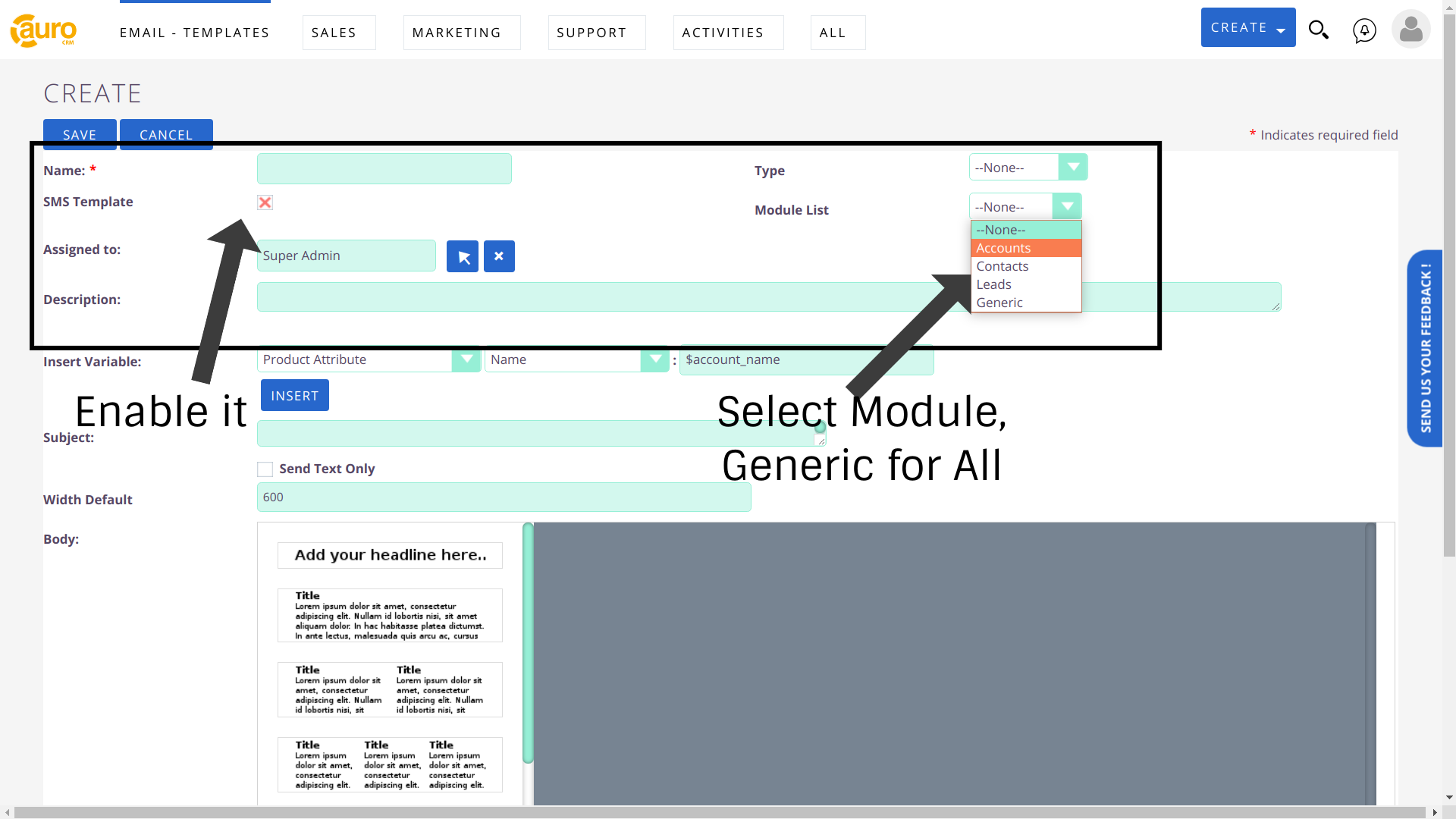 Supported Versions
7.0.0 to 7.13.3