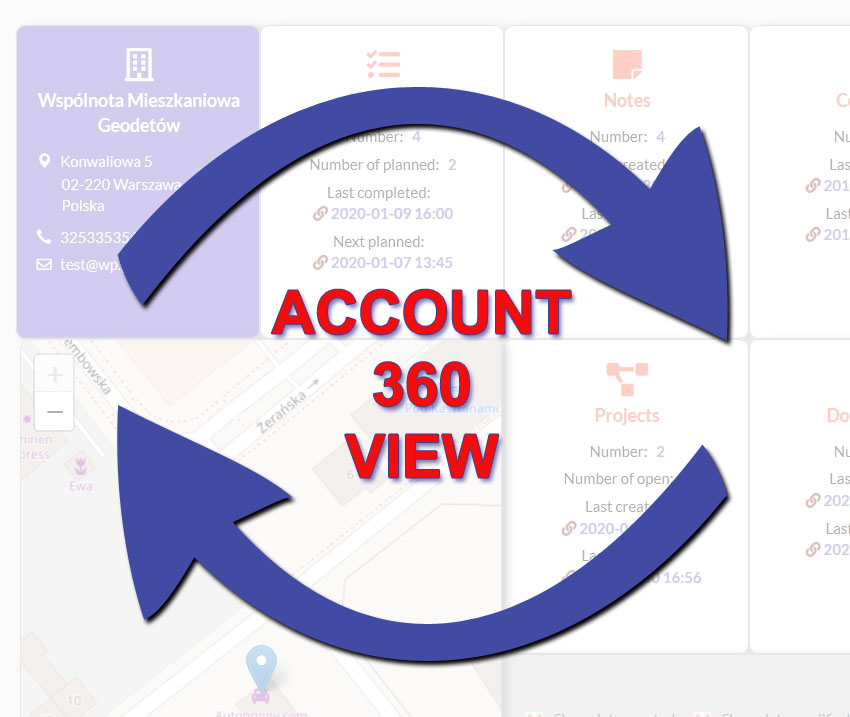 Give users a summary of important entries connected to their accounts with the Account 360-degree View add-on for SuiteCRM. Track the number of completed and planned activities, status of projects, sales opportunities and more per account. The view also contains a map showing the account's location, plus it alerts you if there's a lack of account interaction.
Give users a high-level, customizable view of account activities
With Account 360-degree View for SuiteCRM, you can quickly see the total number of entries in modules associated with an account.
More Features
Scheduled and open entries are counted separately
Lists dates when entry was last created and modified
Numbers are links to the list of filtered entries
View is configurable and customizable to your SuiteCRM modules used
View displays account location on the map
Flashing red box in Activities window indicates no planned activities, with the last activity 30 days ago
How it Works
To enter the Account 360-degree View, click the '360 degree view' button from the action menu in the account's Detail View.

Here's what the view looks like in SuiteCRM: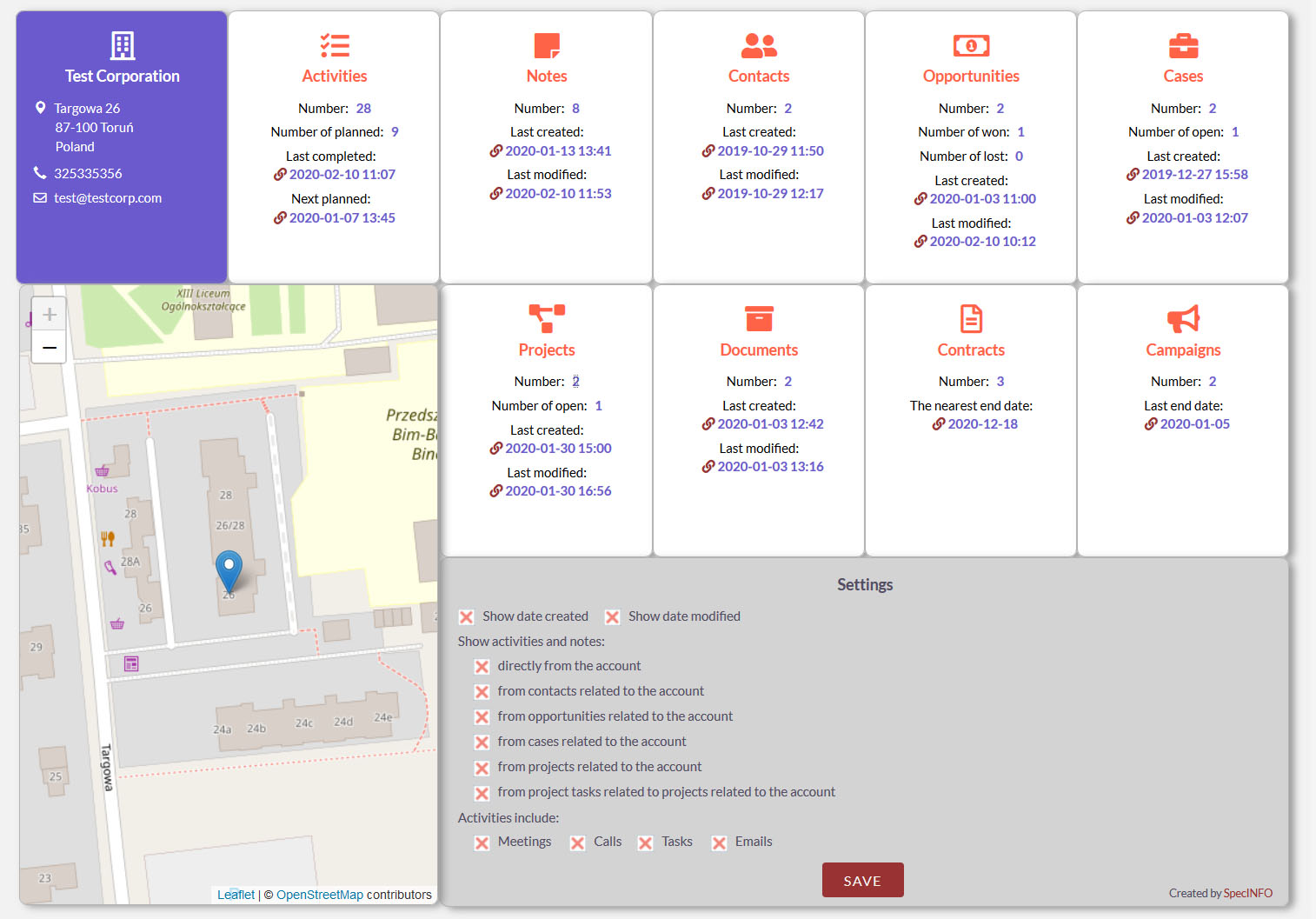 The number of notes, contacts, opportunities, cases, projects, documents, contracts and campaigns are links to the lists of these entries: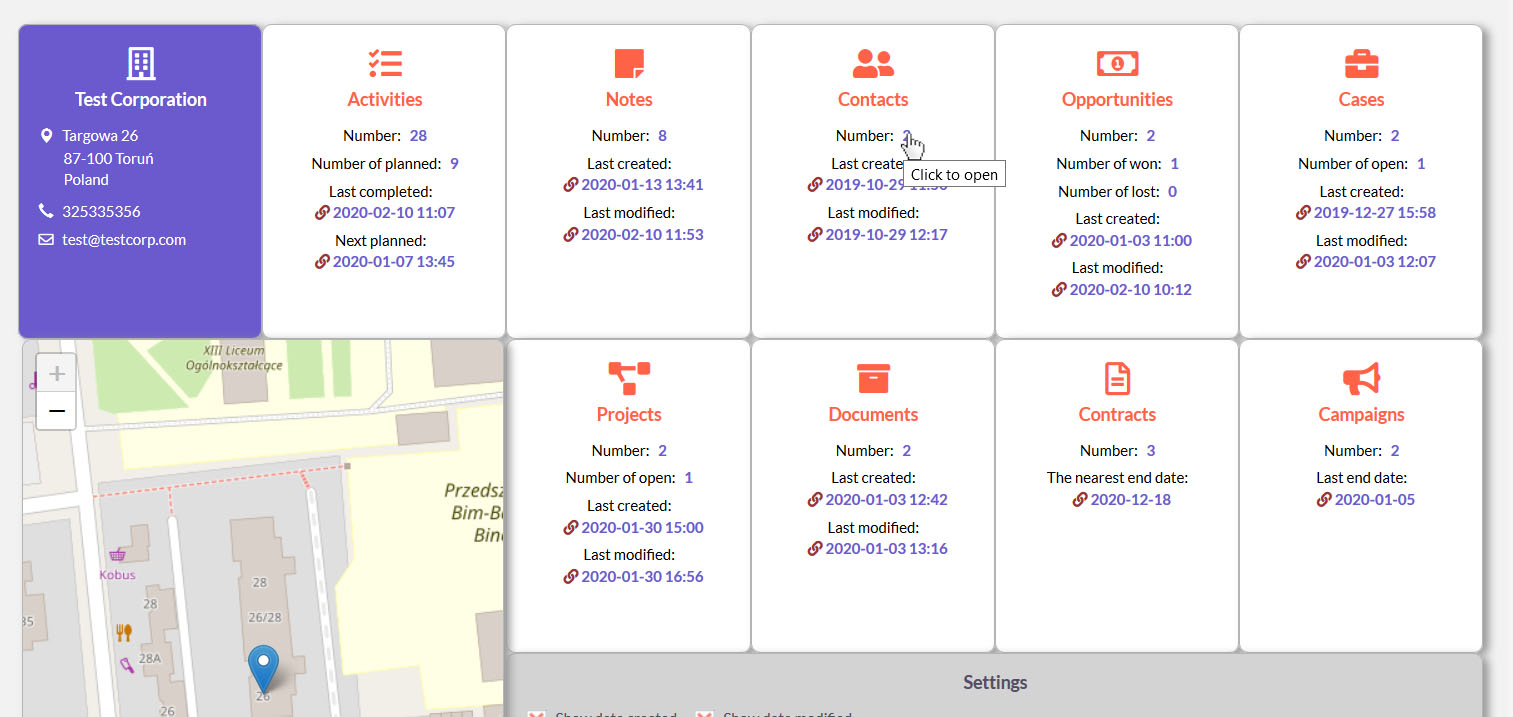 While looking at the summary view, categories listed such as, Last planned, Last completed, Last modified, Last created, The nearest end date, and Last end date are links to Detail View of this entry: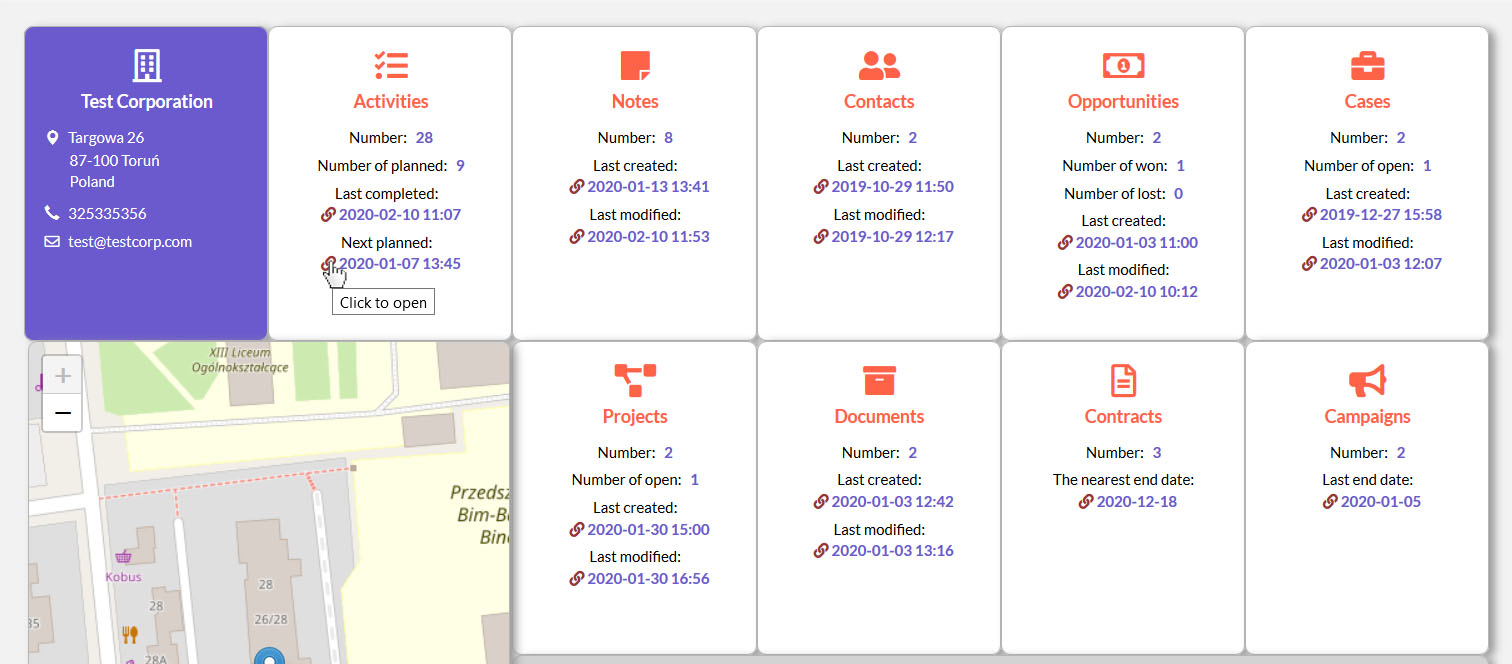 A flashing red box in the Activities window indicates there are no currently planned activities and the last activity happened 30 days ago.

What appears for Account 360-degree View is configurable.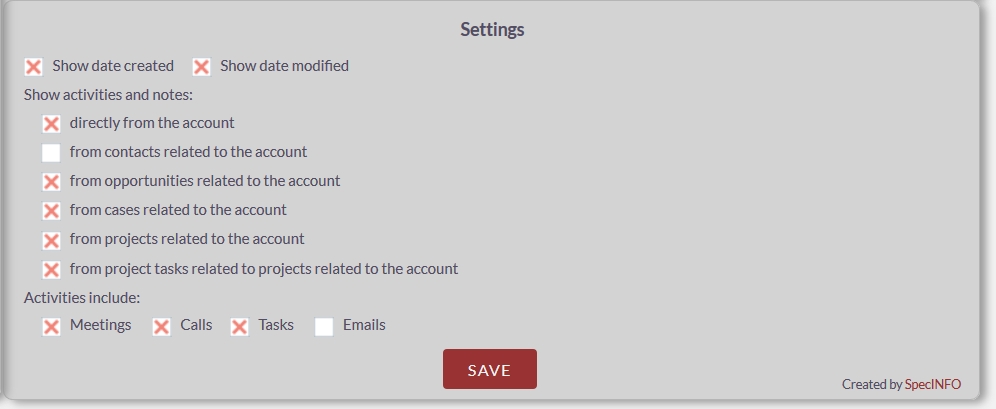 Try Demo
You can access the demonstration of the Account 360-degree View using the following credentials:
Username: demo
Password: demo
Supported Versions
7.9.0 to 8.4.0