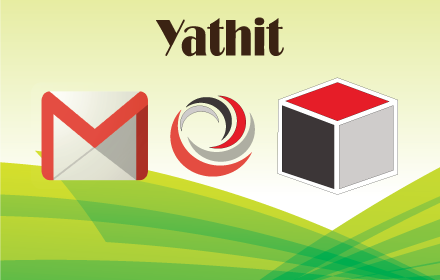 Save time and bring your team together with Yathit, the only SuiteCRM and Gmail integration you need. No more copying text and switching browser tabs just to save contact information from a Gmail message. Use SuiteCRM templates to reach out to customers faster, and even view your customer activity feeds right inside Gmail.
#948 - Archiving stopped working
Closed
Installation
created by nicolai 4 years ago
Hello, We started to use Yathit InboxCRM: SuiteCRM for Gmail. The archiving was working, but now we see again that the body text for the emails do not match the email archived. It is the same body text in all the emails.
We already cleaned our cache data and does not help.
Can you please urgently advise how to fix this?
Supported Versions
7.0.0 to 8.1.2