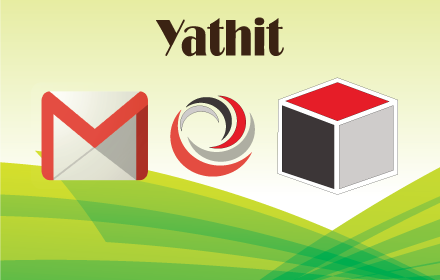 Save time and bring your team together with Yathit, the only SuiteCRM and Gmail integration you need. No more copying text and switching browser tabs just to save contact information from a Gmail message. Use SuiteCRM templates to reach out to customers faster, and even view your customer activity feeds right inside Gmail.
#747 - Can't See context widget in Gmail
Hello
As seen in the video of "quick Creating Records" there is a widget displayed in the right side of gmail window, while hovering over the email ID. Somehow i am not able to see that widget. Can you please tell me how to get that widget on the screen.
Also is there any alert system when a planned meeting or call is approached?
Regards Kapil
Supported Versions
7.0.0 to 8.1.2