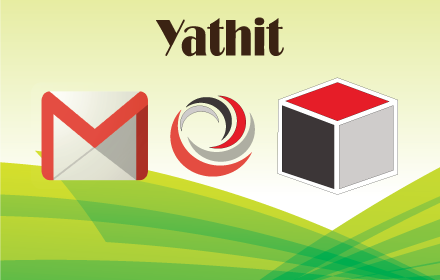 Save time and bring your team together with Yathit, the only SuiteCRM and Gmail integration you need. No more copying text and switching browser tabs just to save contact information from a Gmail message. Use SuiteCRM templates to reach out to customers faster, and even view your customer activity feeds right inside Gmail.
#1718 - EMAIL ARCHIVE ERROR FROM GMAIL TO SUITECRM
When archiving an email from GMAIL to SUITECRM using the Chrome extension, the account/contact is found and the email is archive without any error prompt. When checking the result at SUITECRM, the email is there but the BODY is wrongly imported.
Supported Versions
7.0.0 to 8.1.2