Creating individual workflow processes and define detailed automatization tasks for your CRM. Break out of the standard SuiteCRM workflow frame and extend your CRM with your very own, personal BI. No need of hiring external consultants doing your customizations; stop dealing with compatibility problems and communication issues that come with it. Save money and get done faster! Keep your CRM as it is meant to be, your CRM!
#3239 - Stuck on - The Workflow gets loaded. It may take some seconds...
Closed
Installation
created by lalitrane 2 years ago
Hi,
I have just installed this module on my suitecrm instance.
but when i try to create a new workflow it gets stuck on 'Loading workflow container' window. (Attached screnshot)
Is there anything i need to do to get this addon working?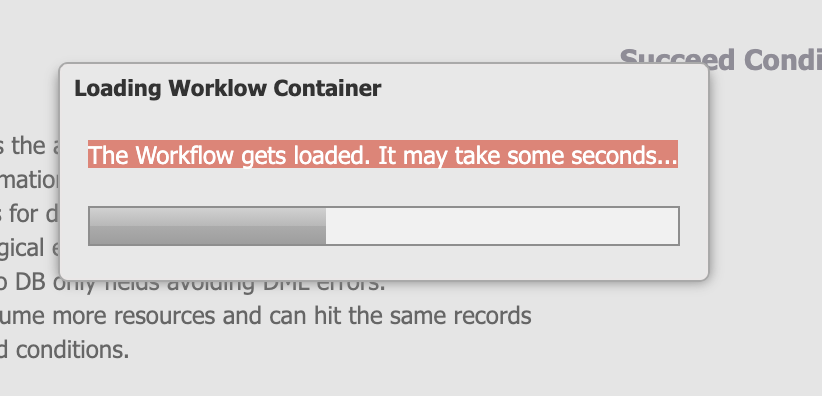 Thanks!
Supported Versions
7.0.0 to 8.2.2