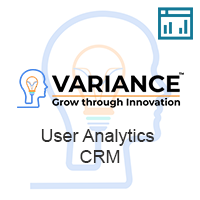 How do you know if your CRM platform is being used productively by your team? With the User Analytics CRM add-on, gain valuable insights to understand exactly how SuiteCRM is being used on a daily basis. Get analytics like CRM usage by module with the number of records created, updated or deleted, plus time spent on each function.
#2847 - Ignoring selections
Closed
Bug?
created by ghansen 3 years ago
I have spent the time to make my user and module selection and it seems that the reports are ignoring everything.
The module selection for users is not saving and All users are showing in the reports along with all modules even if a user is not set up or the module is not activated..
-I've completed a quick repair rebuild -I have confirmed permissions are set as well.
using SuiteCRM 7.11.13 on Linux Apache MySQL Php 7.0
Supported Versions
7.7.0 to 7.14.0