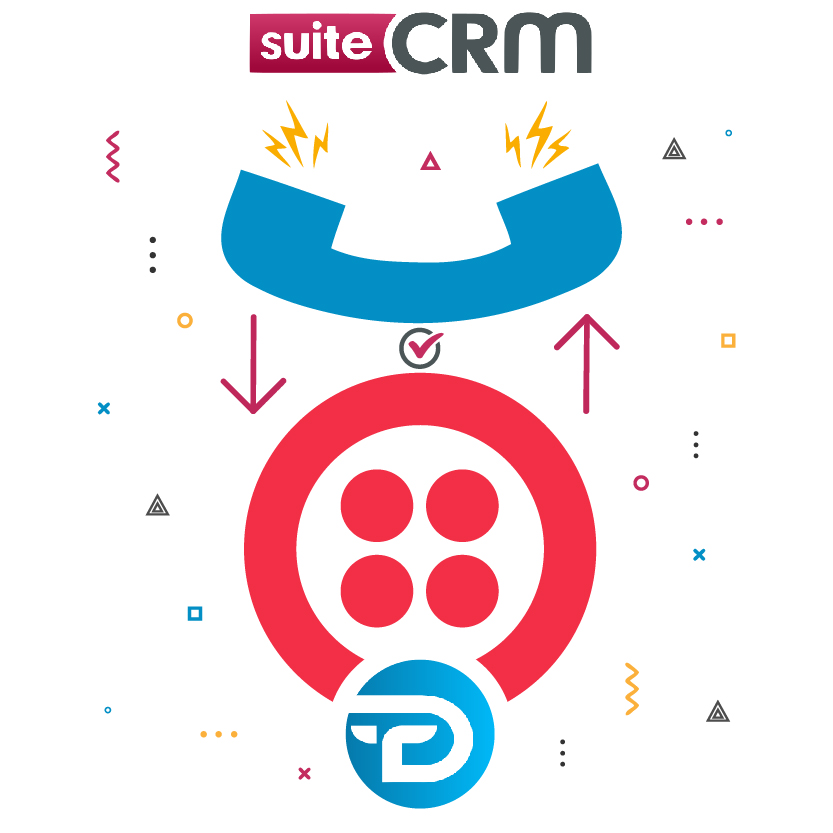 Twilio Call Integration makes it easy for you to make, receive, record, and analyze calls from within your SuiteCRM. Enjoy features like click-to-call, call notification pop-ups, call logs, call recordings, call notes, and more to help your team be more productive.
#3763 - does this even work?
Open
Bug?
created by itadmin3 a year ago
ok the documentation is woefully inadequate for purpose. it presumes you know everything before you even begin, and if you don't, there's not much hope of you getting anywhere.
there's supposed to be some button to click to auto fill everything in. well there isn't. two of the fields are labelled the exact same thing, so god knows what they're supposed to be or where to get this information, and when I do fill it in as best as I can figure, and click the option to start the service, it says it's started, and it shows a PID, but if I check to see what that PID is, there's no process with that ID, suggesting it instantly crashed/exited. however nowhere in any logs is there anything that says why it exited, so I'm left guessing. all I see is chrome telling me it's trying to connect to port 5188 on my server and that connection is refused, which I'd expect cos there's no service running.
so.. what is 'URL for incomig'? I presume this means 'incoming', but incoming what? where am I supposed to find out what this is? Why are there two fields with this identical label? which one does what?
Supported Versions
7.0.0 to 8.1.2