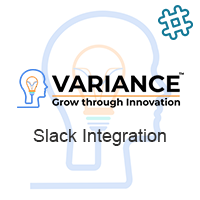 Slack Integration with SuiteCRM helps connect and automatically communicate recent activities to team members from your CRM, powered by workflow notifications. Keep your team in the loop with realtime Slack messages that reflect the latest actions in SuiteCRM.
#3992 - Not able to connect to Slack - getting "Error: missing_scope"
In Progress
Installation
created by pedja about a year ago
Hello,
I created the Slack app for this integration and got the token, actually two tokens, one for the user one for the bot. Which one should I use? When I click on the Test authentication button to test if CRM is connected to Slack, I get the error message "Error: missing_scope" I was trying to add many different scopes in the Slack app configuration but I'm still getting the same message. There's no documentation on what needs to be configured.
Can you please help me and let me know how to configure the Slack app so this integration could work?
Thank you
Supported Versions
7.7.0 to 7.12.6