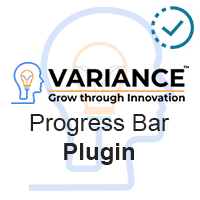 Give your team an upfront glance of where leads are in the sales cycle. The Progress Bar add-on prominently displays a quick overview that highlights the current stage of each record, and it can be configured with any SuiteCRM module.
#2735 - Progress Bar interferes with action menu below
Closed
Bug?
created by ghansen

Verified Purchase

3 years ago
When the progress bar is either active or off it interferes with action menu below and does not allow you to click on any of the action buttons. I have run a quick repair and rebuild and file permissions. no errors are displayed in the Chrome inspect tool.
In order to use the action buttons in the module it is set up on I have to delete the settings in the progress bar set up.
Installed on SuiteCRM 7.11.13

Supported Versions
7.7.0 to 7.14.0