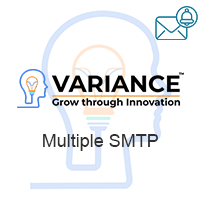 Want each user to have their own outgoing email server configuration? This add-on is perfect for that. Each user can setup their own outgoing server.
#4304 - SMTP Authenticate Failing on every domain
Open
Bug?
created by patrick1

Verified Purchase

8 months ago
I can't get any mail server to authenticate after installing the module. Are the any additional setitngs that need to be adjusted?
Supported Versions
7.9.3 to 8.2.2
Most Recent Love from Users
tgamez