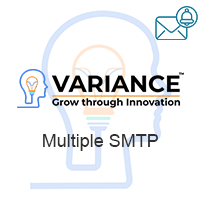 Want each user to have their own outgoing email server configuration? This add-on is perfect for that. Each user can setup their own outgoing server.
#3977 - Multiple SMTP takes to account the user name and not the email id
In Progress
Bug?
created by seanfdo a year ago
Hi we came across this issue whiles evaluating your plugin... for the SMPT authentication we added the user name: user1 when we try to send an email through the workflow it does not work But as soon as we change our user name to user@domain.com the workflow works.
I believe whats happening is that the workflow is taking the user name as the id to send the email and not the email from email attribute.
Would you be able to rectify this? so that we can test out to see how the workflow works.
Appreciate it
Best Regards
Sean
Supported Versions
7.9.3 to 8.2.2
Most Recent Love from Users
tgamez