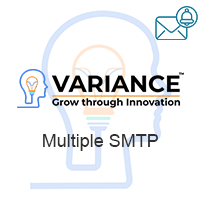 Want each user to have their own outgoing email server configuration? This add-on is perfect for that. Each user can setup their own outgoing server.
#3633 - Sending email with attachments do not work after installing the addon
Closed
Bug?
created by seanfdo a year ago
Hi I was trying out you plugin. After installation of plugin we cannot sent attachment in the email compose...
Best Regards
Sean
Supported Versions
7.9.3 to 8.2.2
Most Recent Love from Users
tgamez