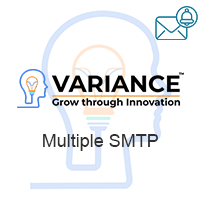 Want each user to have their own outgoing email server configuration? This add-on is perfect for that. Each user can setup their own outgoing server.
#2294 - Does not work with suiteCRM 7.2.1
Closed
Installation
created by finance

Verified Purchase

3 years ago
Hello,
it is possiible that this tool doesn´t work with the suiteCRM Version 7.2.1?
CU Felix
Supported Versions
7.9.3 to 8.2.2
Most Recent Love from Users
tgamez