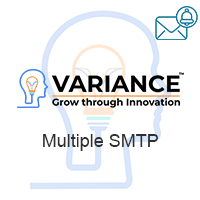 Want each user to have their own outgoing email server configuration? This add-on is perfect for that. Each user can setup their own outgoing server.
#2133 - not sending emails
Closed
Bug?
created by randy

Verified Purchase

a year ago
you module automaticly checked the authentication box even though it is not needed . we have our server behind the same firewall and since suitecrm cannot seem to figure out how to make SSL/TLS work correctly with the mail client we gave up and allow suitecrm to send without authentication via a rule on our internal exchange server .
so when we uncheck authentication it will send the test email but as soon as you save it. the system will add the check box again .
Supported Versions
7.9.3 to 7.11.15
Most Recent Love from Users
tgamez