---
Glance at all your data securely, everywhere
Glances enables you to see related data based on the customer that you are currently looking at by pulling information in real time from across your other various workplace platforms and apps. When an email address appears on the page, you simply click the browser extension to see data in SuiteCRM from any other application you use. The process works just the same when you are using any other application. Glances will show you related data from SuiteCRM while you are viewing data in the other application.
An integration the way it should be: easy
Not time consuming, expensive, or untrustworthy. Brought to you by the team at Fanatical Labs, Glances is a new way to do integrations with a true no-code approach, meaning no data syncing or scheduling jobs. It takes just minutes to connect your apps and start using Glances. No more having integrations break your system!
How Glances helps users succeed in any role
Sales: Before up-selling, check for any open cases or any recent marketing campaign engagements in Glances without having to leave your CRM.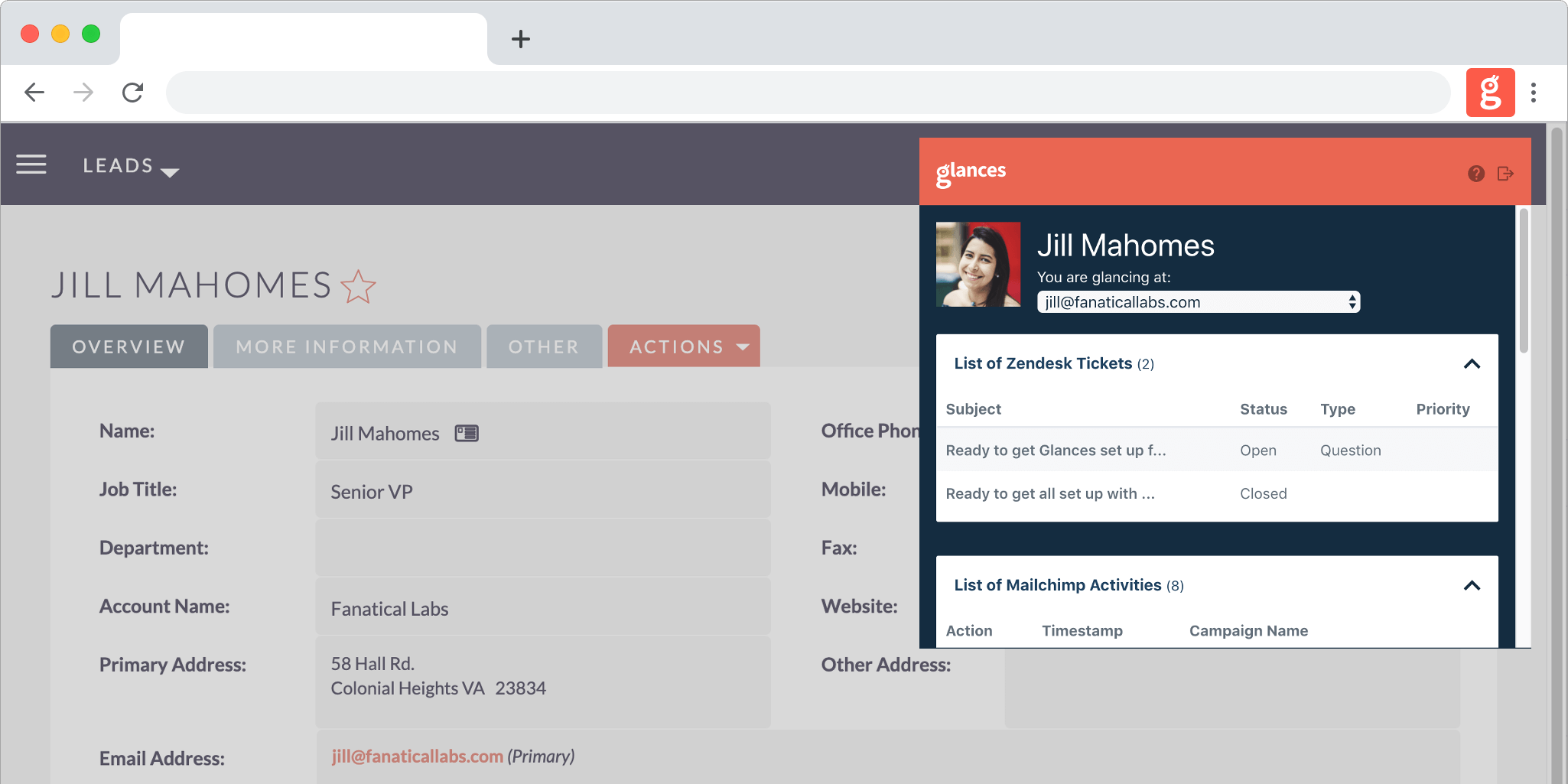 Support: Get the info you need in order to provide the best support possible. Check Glances to see what support tier someone purchased or see what support marketing campaigns they have been sent.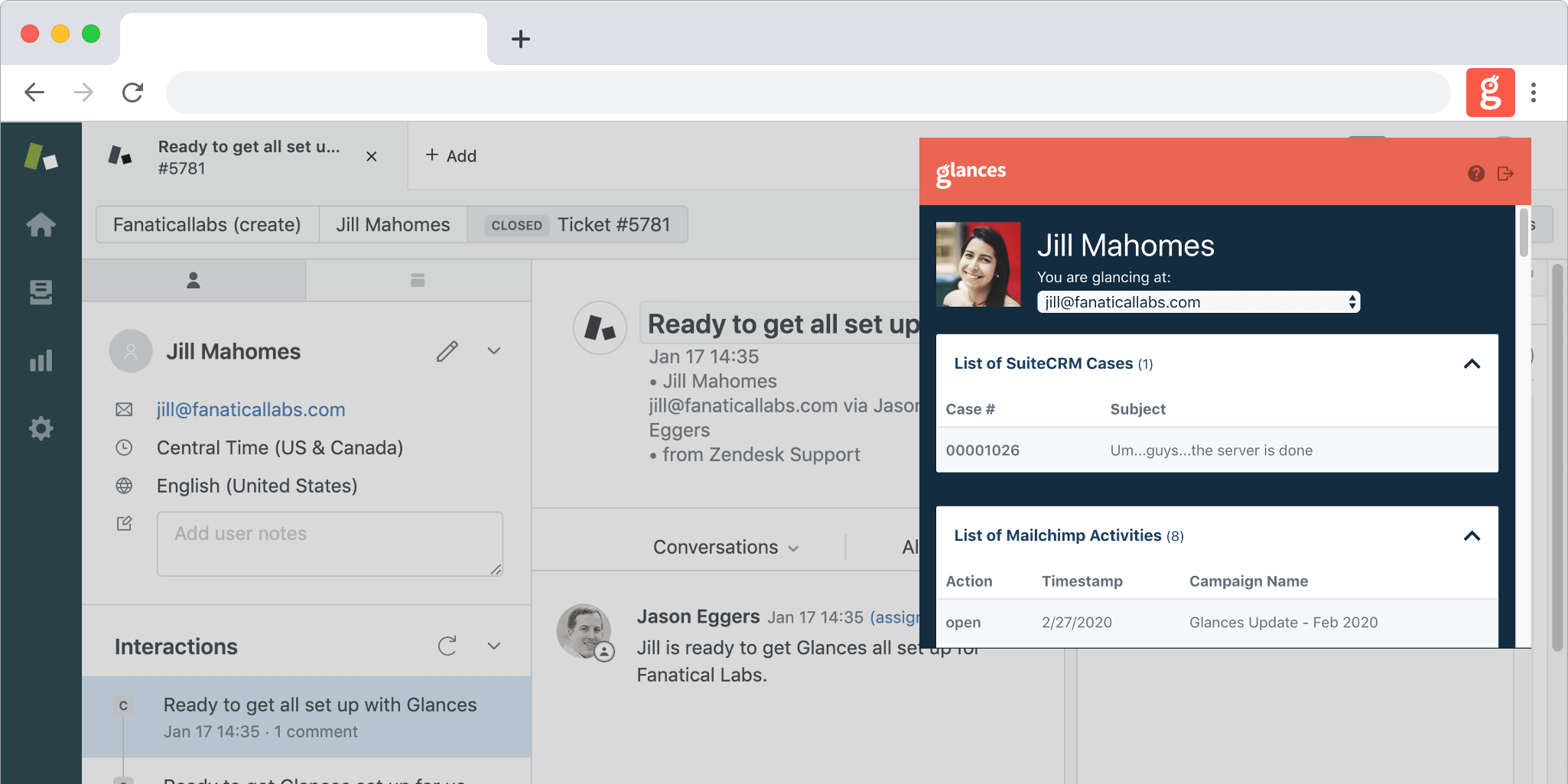 Marketing: Get a holistic view of the customer. Check Glances to see everything from support to sales so that you get the full picture.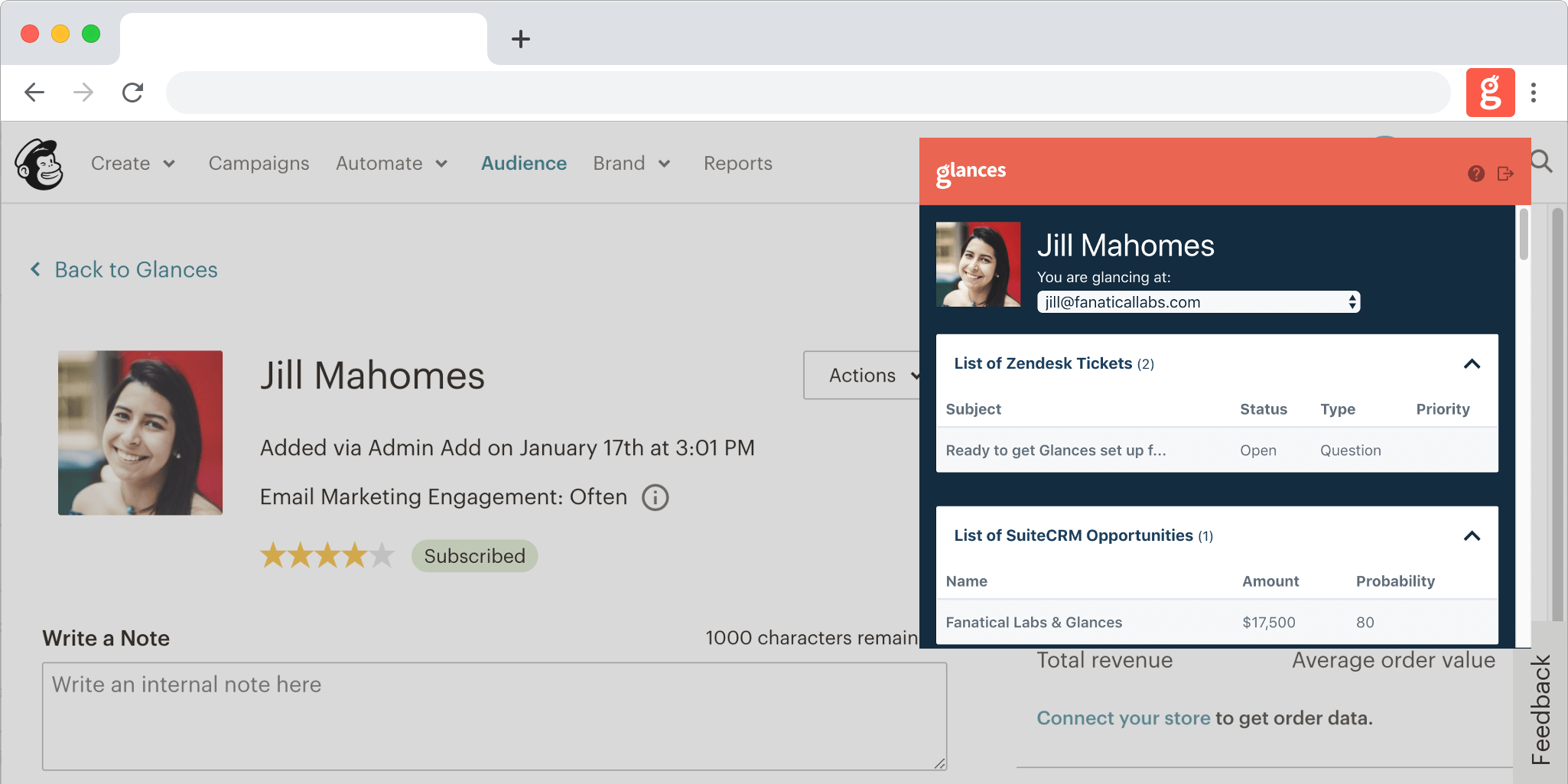 Commerce Admin: What support emails has a customer sent? What does their purchase history look like? Glances can show you all that and more so that you are better informed.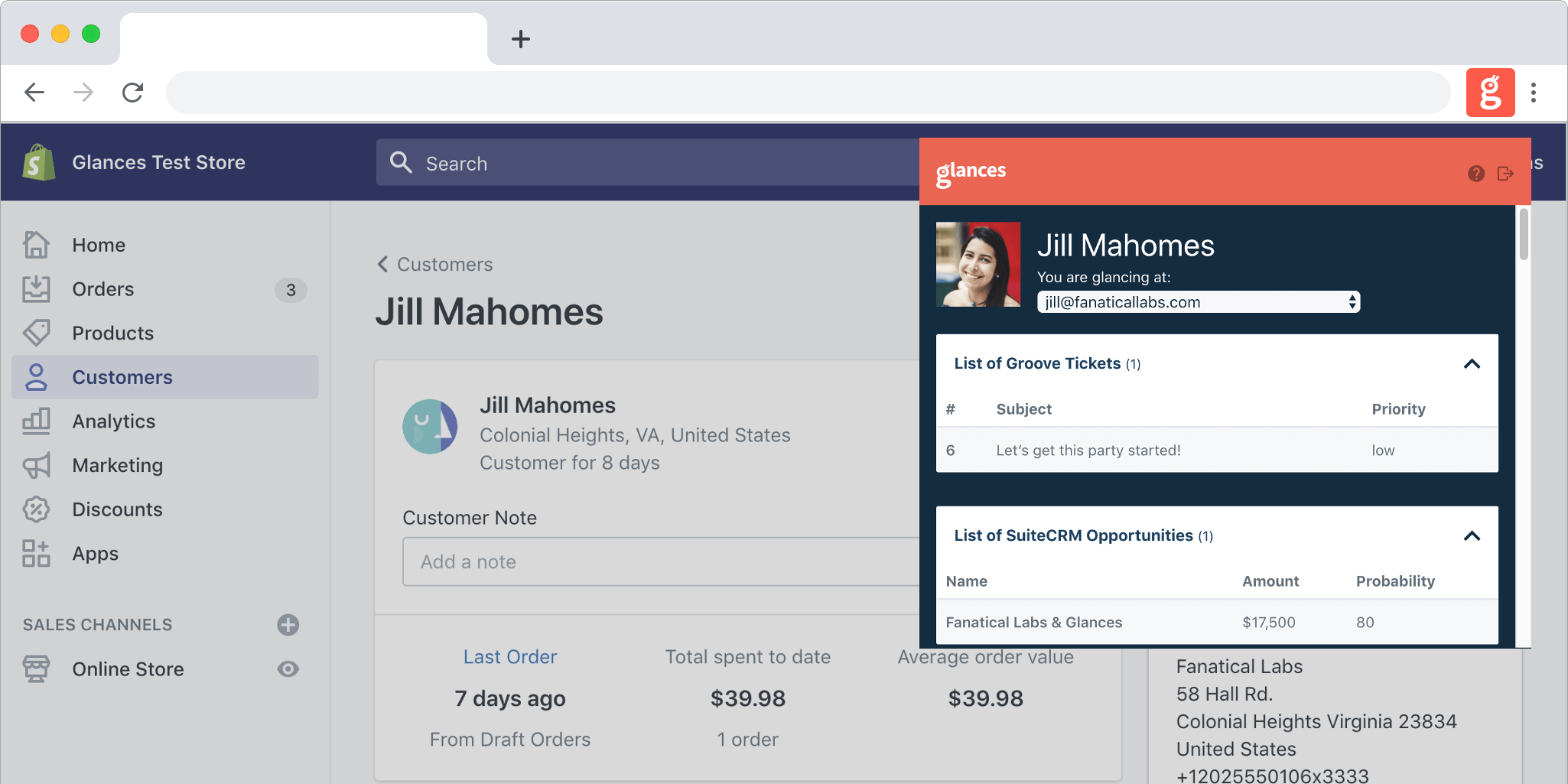 Features and Benefits
If you use more than 1 business application every day, then Glances can help you do more by breaking down silos and putting all your information in one spot.
Stop Tab Switching
Stay focused on whatever you are working on. Need to know something important about what you are working on, but it is in another system? Use Glances to view it right now to avoid painful app switching.
See What Matters
See what matters to you right here, right now. Whether working on a support case, a new lead, or anything else, glance at any emails, invoices, notes, etc residing in some other app when you need it, right now.
Reduce Costs
Not every user in your company needs to log into each and every one of your applications. Save on licensing costs by giving them just the insights they need with Glances.
No-code integration, set up in minutes
Connect your apps
Install the browser extension (Chrome, Firefox, Microsoft Edge, and Brave are supported)
Start seeing more data
Video Overview
Integrate everything with SuiteCRM
Glances is designed to support any application that provides an industry standard API, including custom applications. Here is a sample of some of the supported applications:
SuiteCRM
QuickBooks
Shopify
Zendesk
Stripe
Mailchimp
JIRA
Zoho
Constant Contact
SugarCRM
Salesforce
Groove
and many more
To learn more about this solution, go to Glances or search for "integrate apps."