CRM users worldwide use SweeterSync to synchronize their SuiteCRM-System with their Exchange-Server. Find out how you too can benefit from the proven way of seamlessly connecting your CRM data, e-mail, tasks, meetings and more with the excellent server-side synchronization solution SweeterSync.
Simple to manage:
With SweeterSync, no installation or management of client-side plug-ins are necessary. Benefit from the simple management of data synchronization.
Reliable CRM synchronization:
SweeterSync is trusted by major internationally operating enterprises to small businesses. Reliable CRM synchronization by diligent.
Cross-platform support:
SweeterSync supports all Microsoft Exchange Server Versions from 2007, Microsoft Office 365, Microsoft Outlook email applications and mobile devices.
Cost-efficient:
SweeterSync is low cost solution that comes with a fully functional, 30 day trial.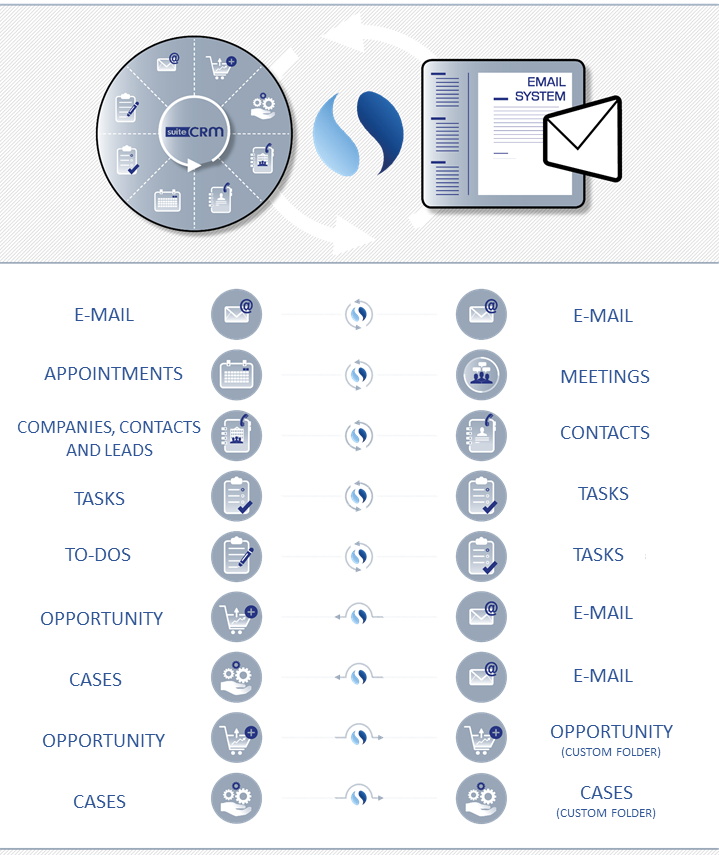 Please find detailed information in "Documentation".
Supported Versions
7.2.3 to 7.11.18