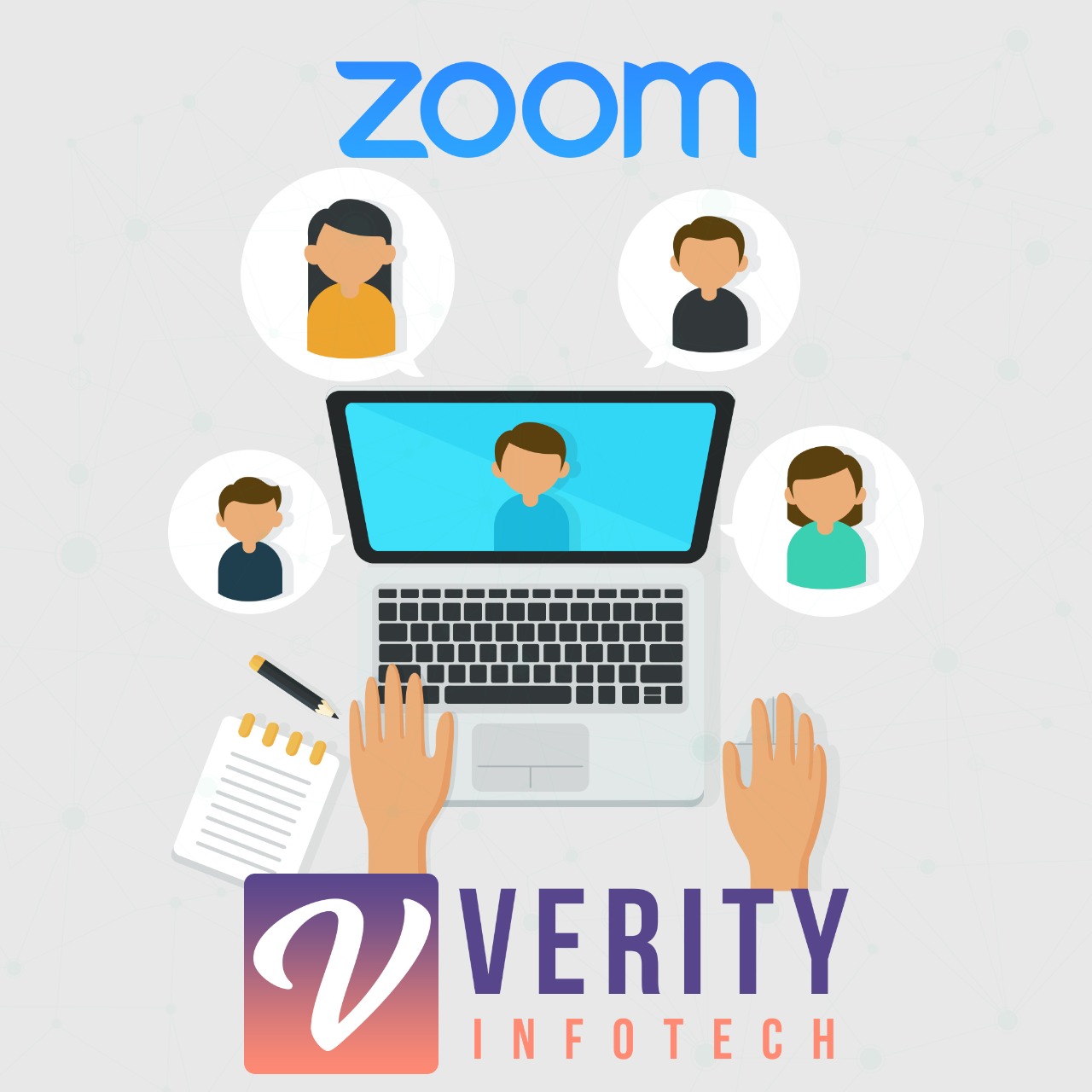 Zoom provides videotelephony and online chat services for teleconferencing, telecommuting, distance education, and social relations. Now you can combine the ease of Zoom communications with your CRM. This add-on helps users create Zoom meetings from SuiteCRM and start new meetings with just one click.
Now add Zoom meetings to your SuiteCRM tools
Zoom is the leader in modern video communications with an easy-to-use, cloud-based platform for video and audio conferencing, chat, and webinars. With the Zoom Integration for SuiteCRM, businesses can easily get connected with prospects and customers without the hassle of leaving the CRM.
Features of Zoom Integration
Create Zoom meetings from SuiteCRM
Start Zoom meetings from SuiteCRM in one click
How it Works
Users need to first create a meeting from SuiteCRM meeting module, then select Zoom as the meeting type from Edit View. All emails invited to the meeting will receive an email with a Zoom join URL. The URL will contain the meeting password in it.
Create a Meeting
As shown in the configuration example below, SuiteCRM users must select the meeting type as 'Zoom' in order to create a Zoom meeting.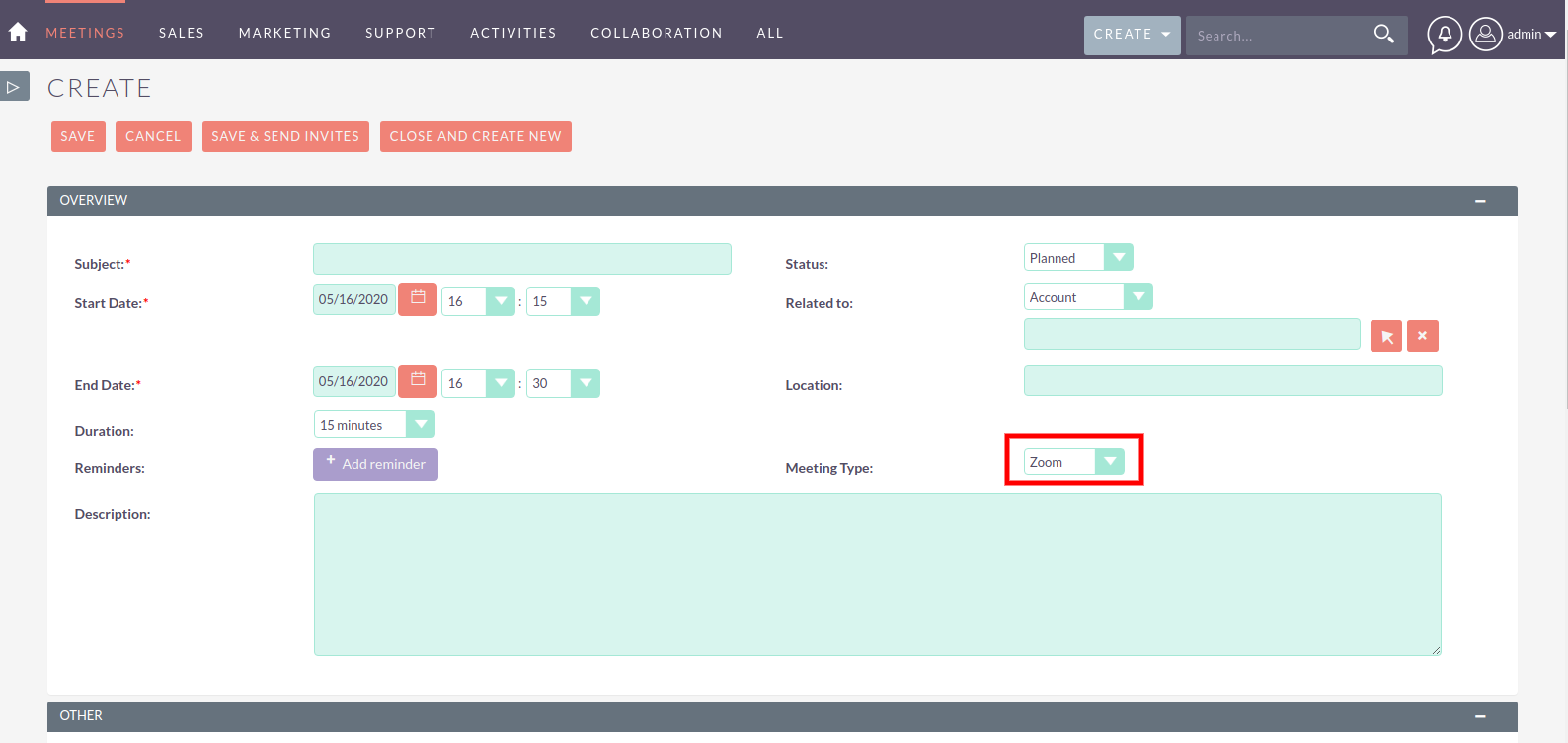 Once the meeting is created, users will see a clickable Zoom icon to start the meeting. Once the icon is clicked, the meeting will begin. Zoom join URL will be sent to all the invitees.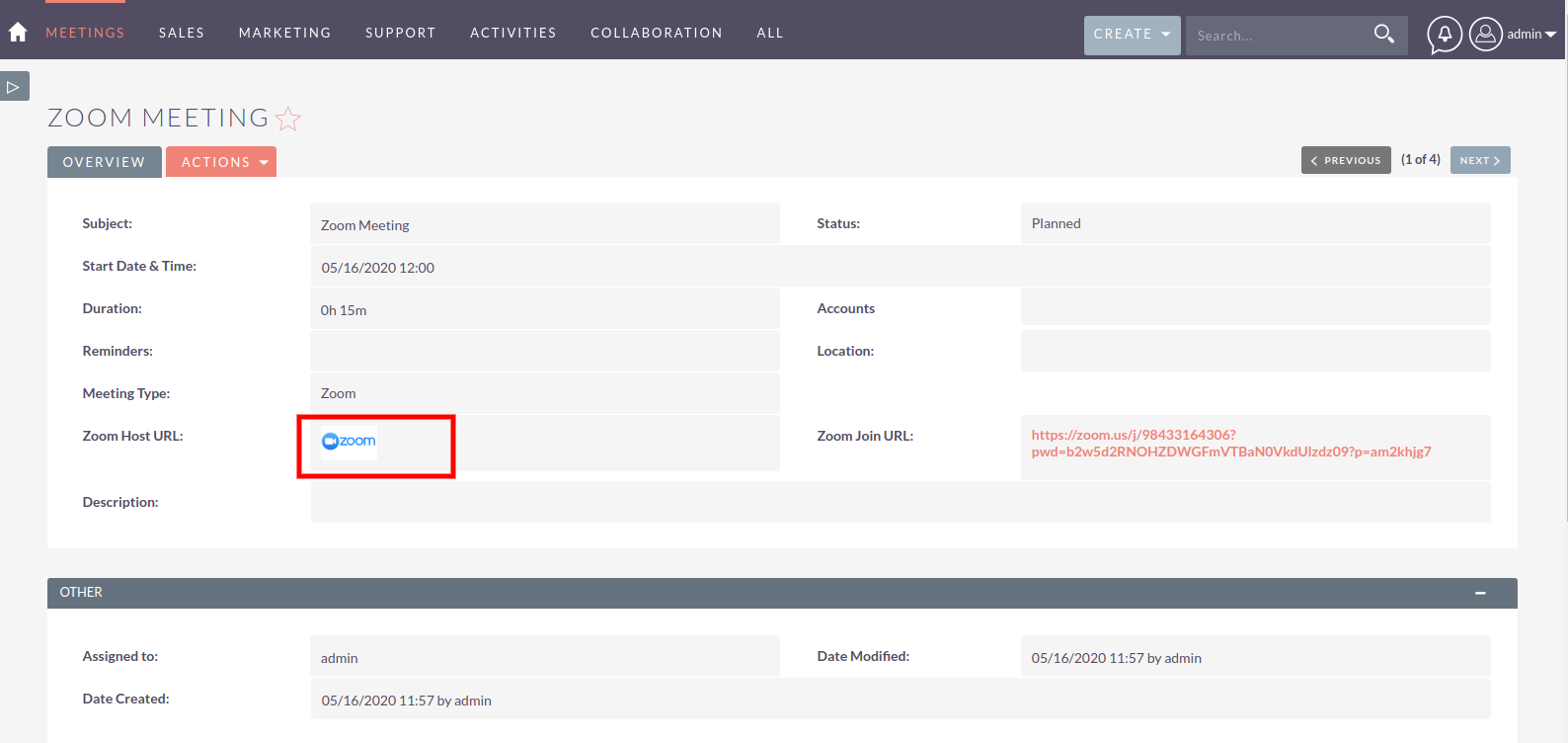 Below is the screenshot of the email that will be sent to all Zoom meeting invitees.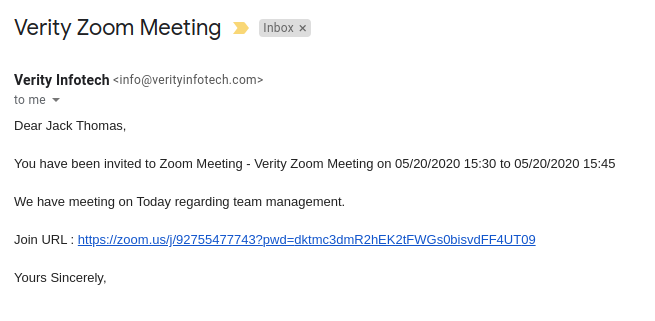 Get in Touch
For support or any questions: Email us at info@verityinfotech.com Skype: info@verityinfotech.com
Supported Versions
7.0.0 to 7.13.1