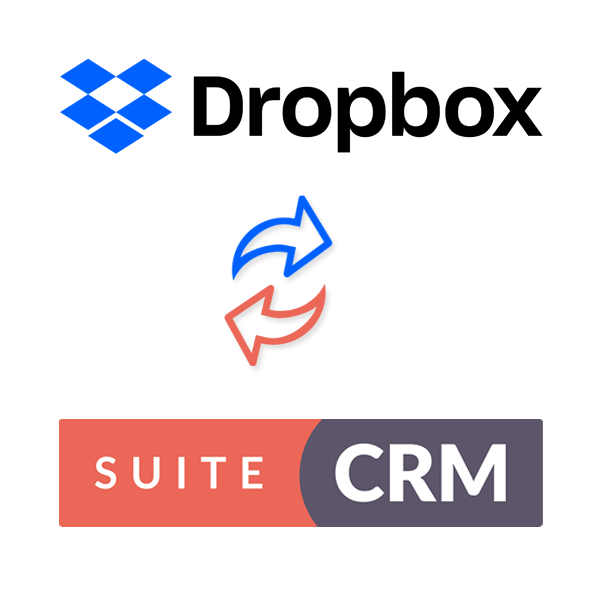 Dropbox integration with SuiteCRM gives you the best way to organize your Dropbox files in SuiteCRM. We have simplified the Dropbox organizational process by allowing users to drag and drop documents to a record, then a folder will automatically be created in Dropbox with the right documents inside.
Dropbox is one of the most popular tools that simplifies creating, sharing and collaborating with files from anywhere and with anyone. Running any business requires documents that need to be shared, and our plugin lets you access your Dropbox files within SuiteCRM and upload documents in Dropbox directly from SuiteCRM.
Suite Dropbox Functions
Drag and drop function for accounts and contacts module  
Download Dropbox documents from SuiteCRM
Options to delete unwanted documents from Dropbox directly from SuiteCRM
Installation and Folder Set Up
Once this add-on is installed in SuiteCRM, you need a one-time configuration for Dropbox integration. It will create one master folder during the configuration, then it will create the account name's folder when you drop a document from detail view of accounts. If you haven't uploaded documents to specific accounts and in detail view of contacts when you drop a document, it will create two folders: one for the parent account name and one for the contact name.
In detail view of accounts, when you drop a document it will automatically create the folder name as the account name if it doesn't exist. Similar to how it will create a folder in contact with the contact's name, which will be created in the parent account folder.
Example of the file organization path: 5D Investments: - Archie Chadbourne - Marcellus Wilhite - Williams Ye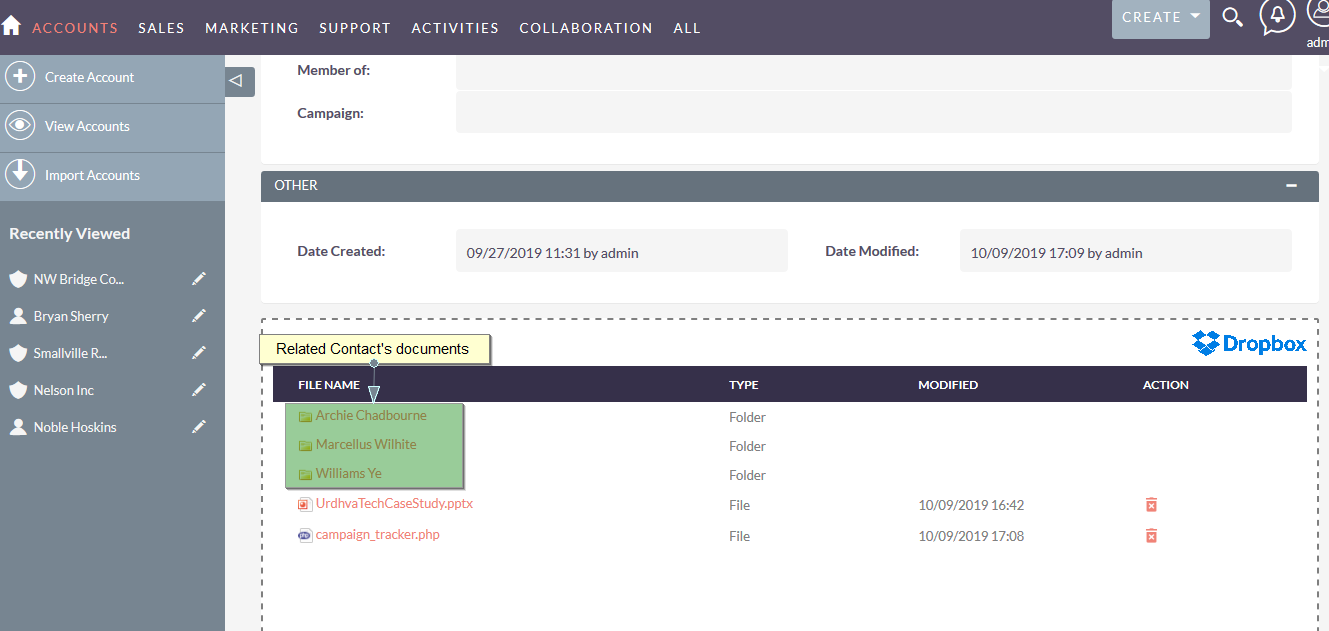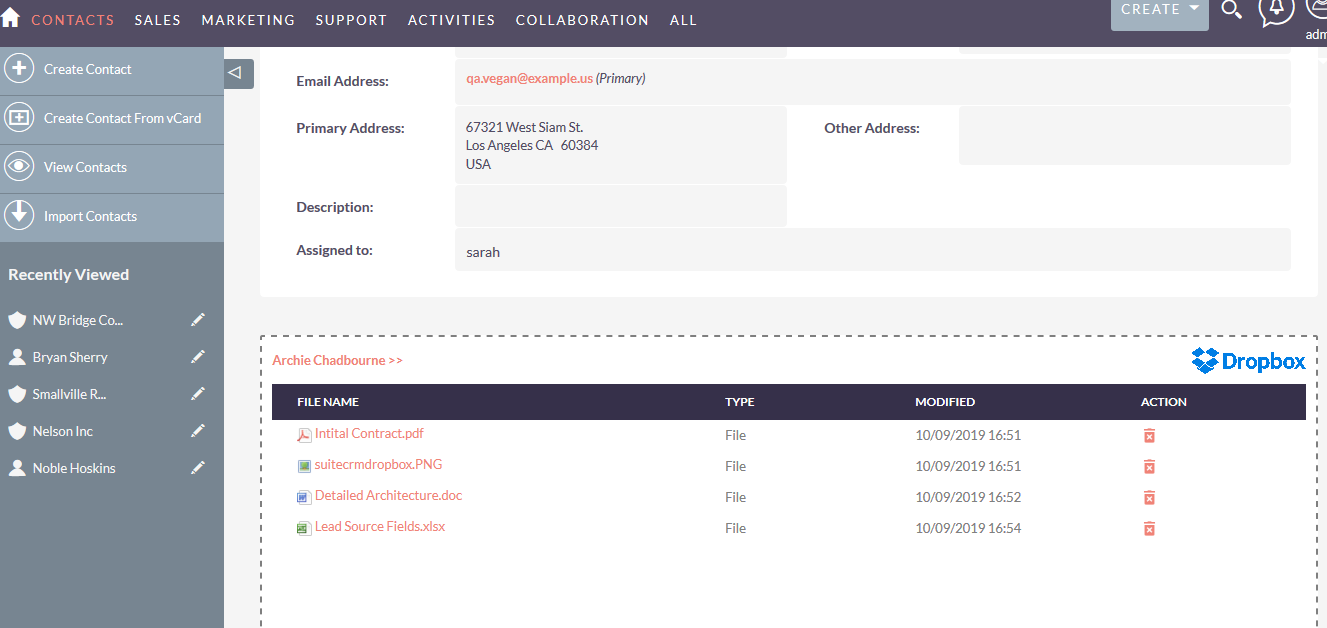 Have Questions?
We are here to help. Get support on our page.
About Urdhva Tech
Urdhva Tech is a leading provider of SuiteCRM consulting, implementation, training and customization services located in Ahmedabad, Gujarat India. At Urdhva Tech, we continuously endeavor to deliver world-class SuiteCRM development services that help develop a competitive advantage for your business. We have amongst us, some of the best SuiteCRM developers having sole experience of 10+ years on SugarCRM, who can help you in streamlining business processes and reducing operational overheads. Our services are not only cost-effective but also the best in quality.
Supported Versions
7.7.0 to 7.13.1