This module allows you to save your Report choosing your preferred format: Landscape or Portrait. This will affect the pdf file you are going to generate when you hit Download as PDF from the Report Detailview.
How many times did it happen you to print a PDF report with SuiteCRM and to have too much information to view?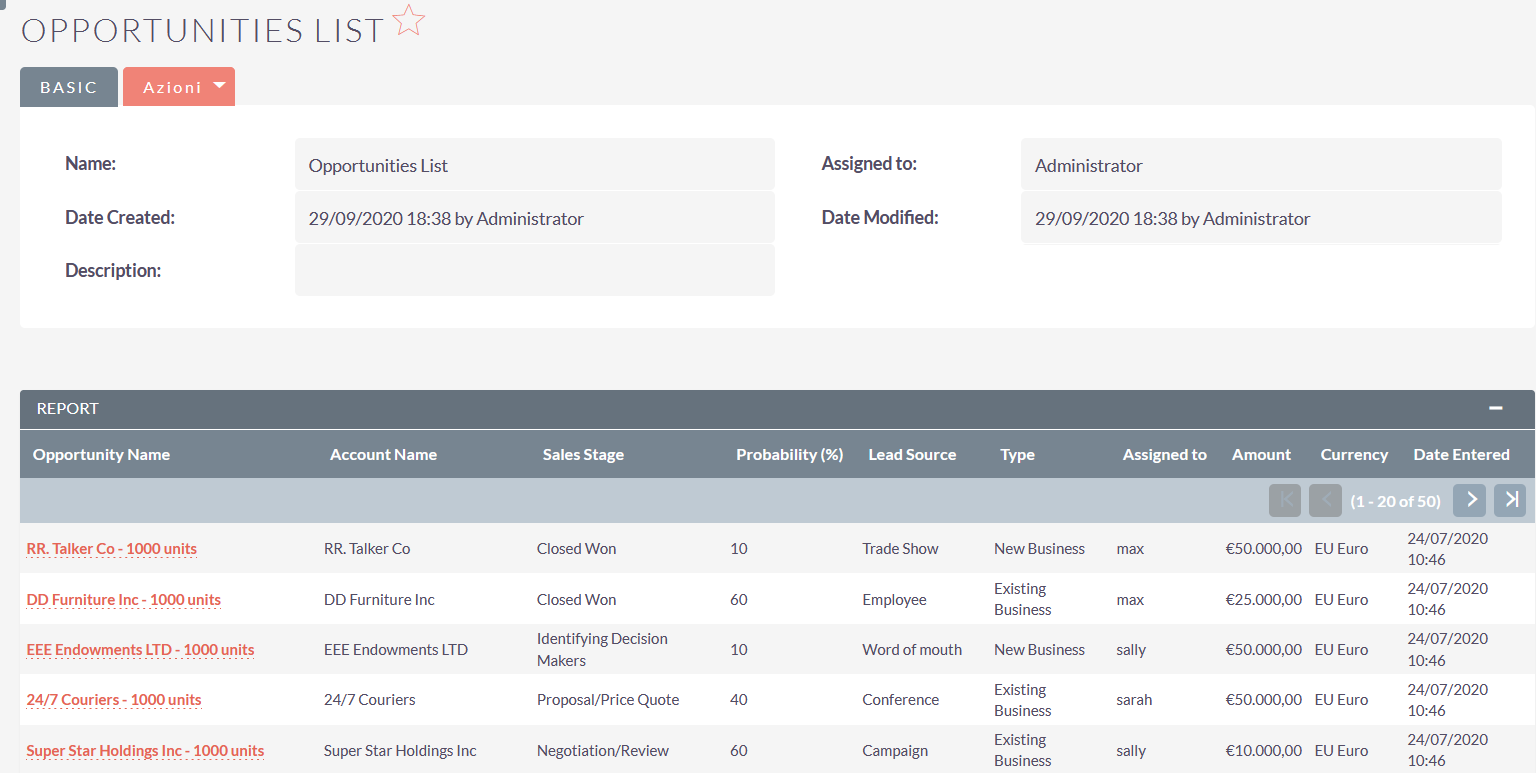 Lion Solution wanted to make a small contribution to the worldwide SuiteCRM Community by releasing this particular development for printing Reports in PDF format.
Maybe you have carefully prepared numerous columns, but is the result satisfying?
The reason is simple: the system automatically resizes the font used in the text and the result is an unreadable or not so easy to read table.
A detail perhaps, but in reality it's much more: it's a waste of time. At Lion Solution we aim to guarantee our customers to save more and more time and resources. This is why we solved this "small" problem.
Lion Solution extended the potential of SuiteCRM native reports by adding the ability to choose the horizontal orientation of the page (also known as "landscape").

We decided to offer this module for free, so you can download it directly from here. It's a small sign of gratitude that, as an official partner of SuiteCRM, we wanted to concretize to the "headquarter" company SalesAgility, the beating heart of the entire project and to the world community.