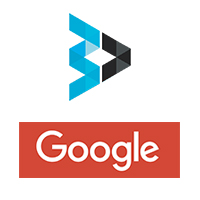 In today's world Google is the most preferred quick-login option to many apps/platforms. This plugin allows a SuiteCRM user to directly login with their Google ID which removes the need to remember yet another username and password. Simply click on Login with Google. The user must exist in SuiteCRM with the google email address.
Google Login/Sign Up with SuiteCRM
This plugin is used to log in or sign up into suitecrm with a google email address instead of normal suitecrm user credentials. No need to remember suitecrm user credentials.
If a user is already logged into their Google account and they click on ** log in with Google** they will be logged in automatically. If not, then a popup will appear to prompt the user to log in to Google first.
Features:
- Two-step login verification via Google and Suite CRM
- Control secure access via blocking unwanted id's anywhere either on Google or on-suite CRM
- Sign Up Functionality
Login Page: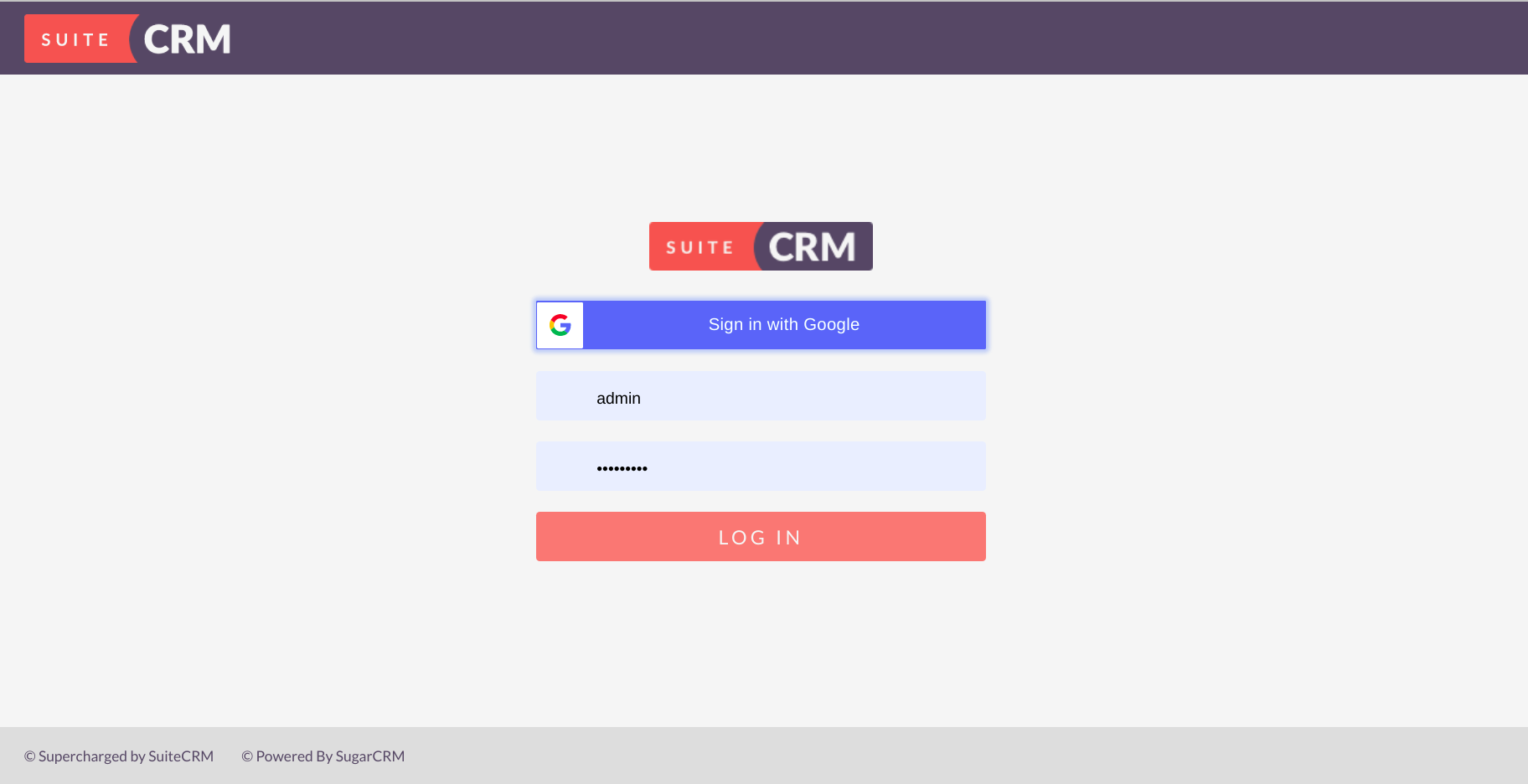 Select Account: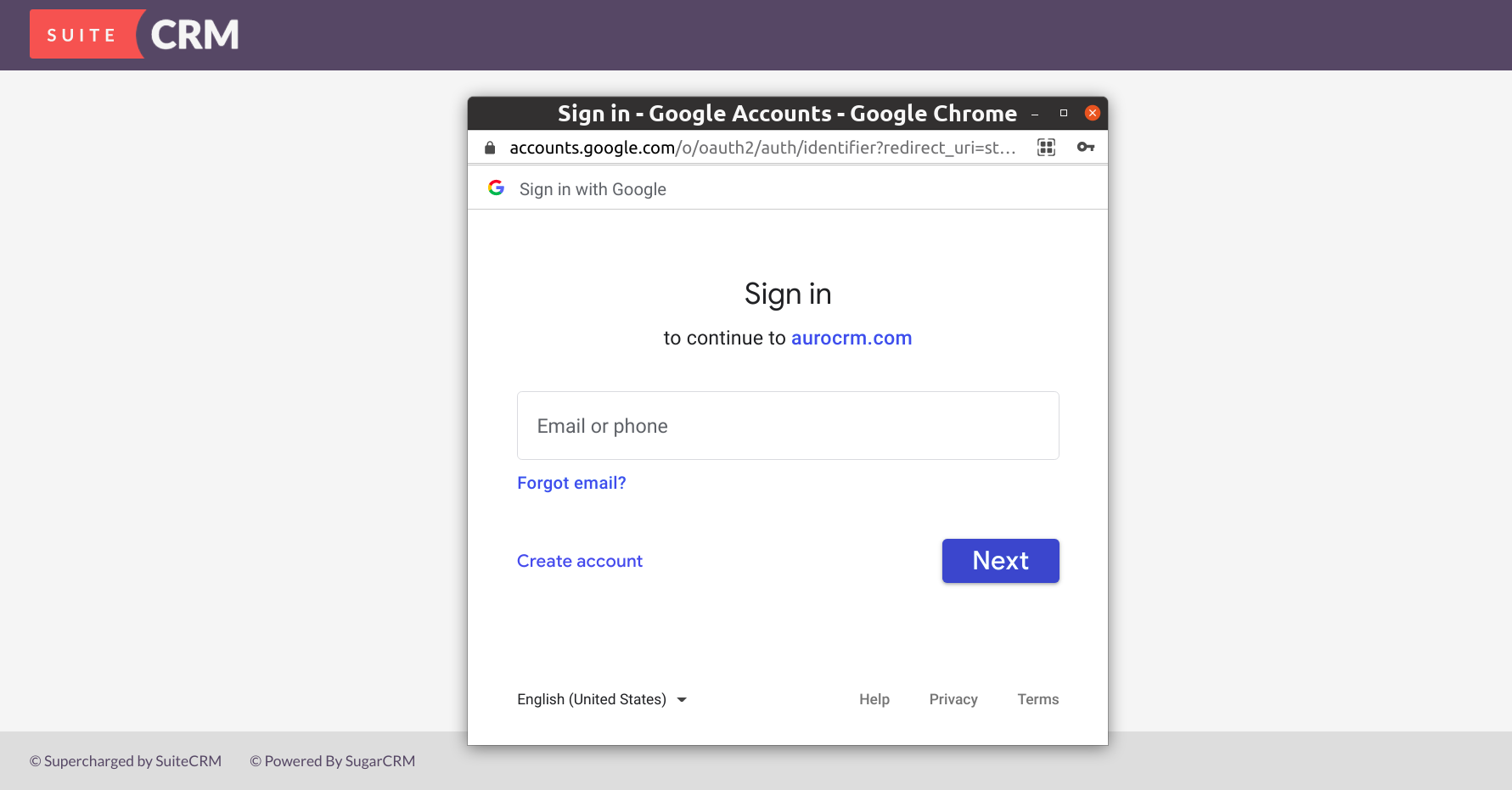 If Account does not exist in CRM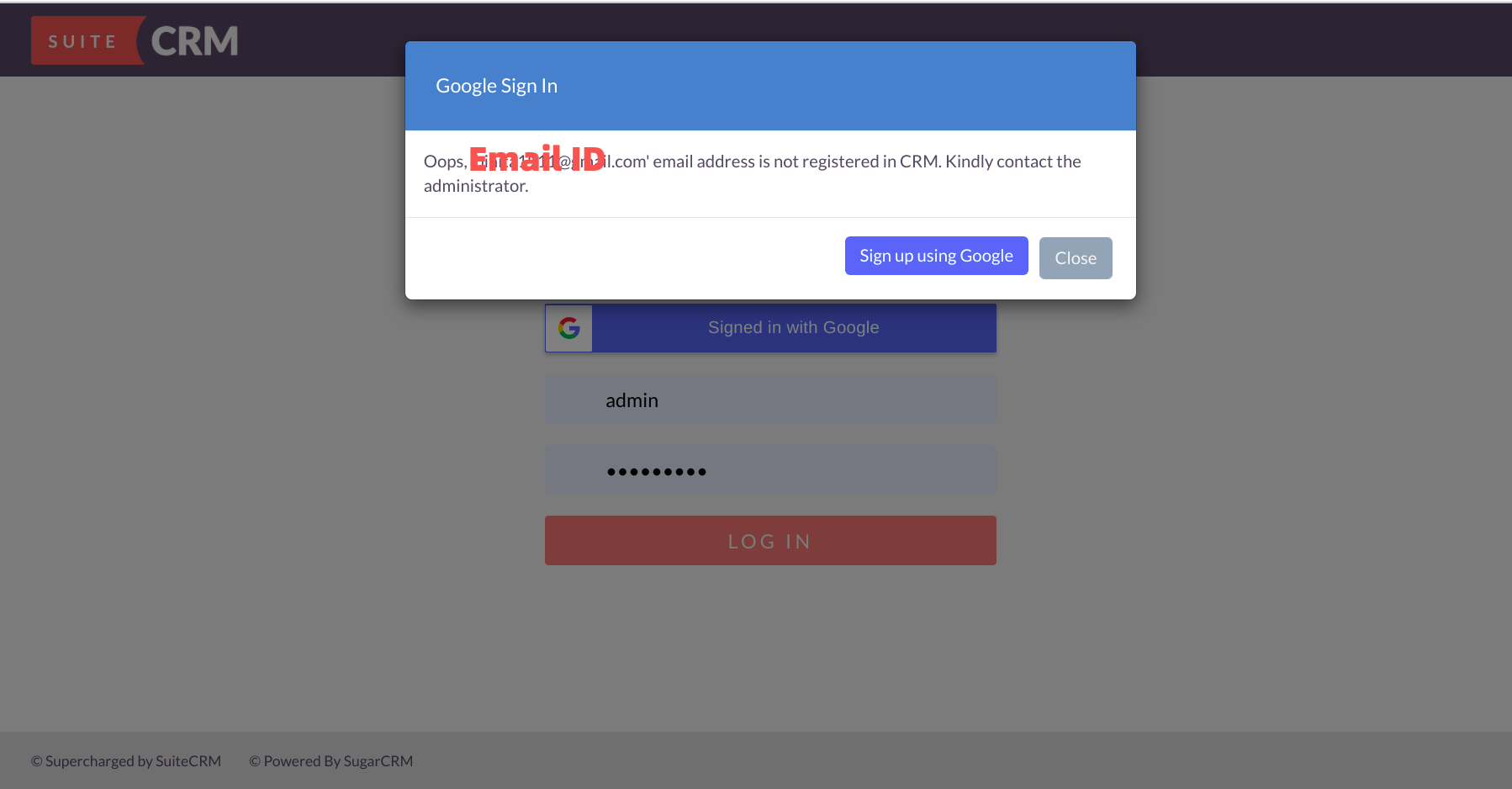 If you configure additional features, It will also provide you sign up facility in CRM
In a few simple clicks, you can log in/signup into CRM.
Supported Versions
7.0.0 to 7.11.22