ProtonicTech Email Scheduler add-on for SuiteCRM provides users a way to send scheduled emails with ease. Email Scheduler sends emails straight into the email queue directly from any standard SuiteCRM email composer.
Easily send SuiteCRM emails on your schedule
We created the Email Scheduler add-on for SuiteCRM to help clients get the extra edge when it comes to email marketing, particularly for those working across timezones. This helps avoid:
Sending emails outside of your target's working hours which can often result in competing, better-timed emails, ending up at the top of the target's inbox
Looking unprofessional with badly timed emails when compared to competitors who schedule mail at set working hours
How it Works
After installation and with a valid personal inbound and outbound email, users will now see two new fields on the email composer.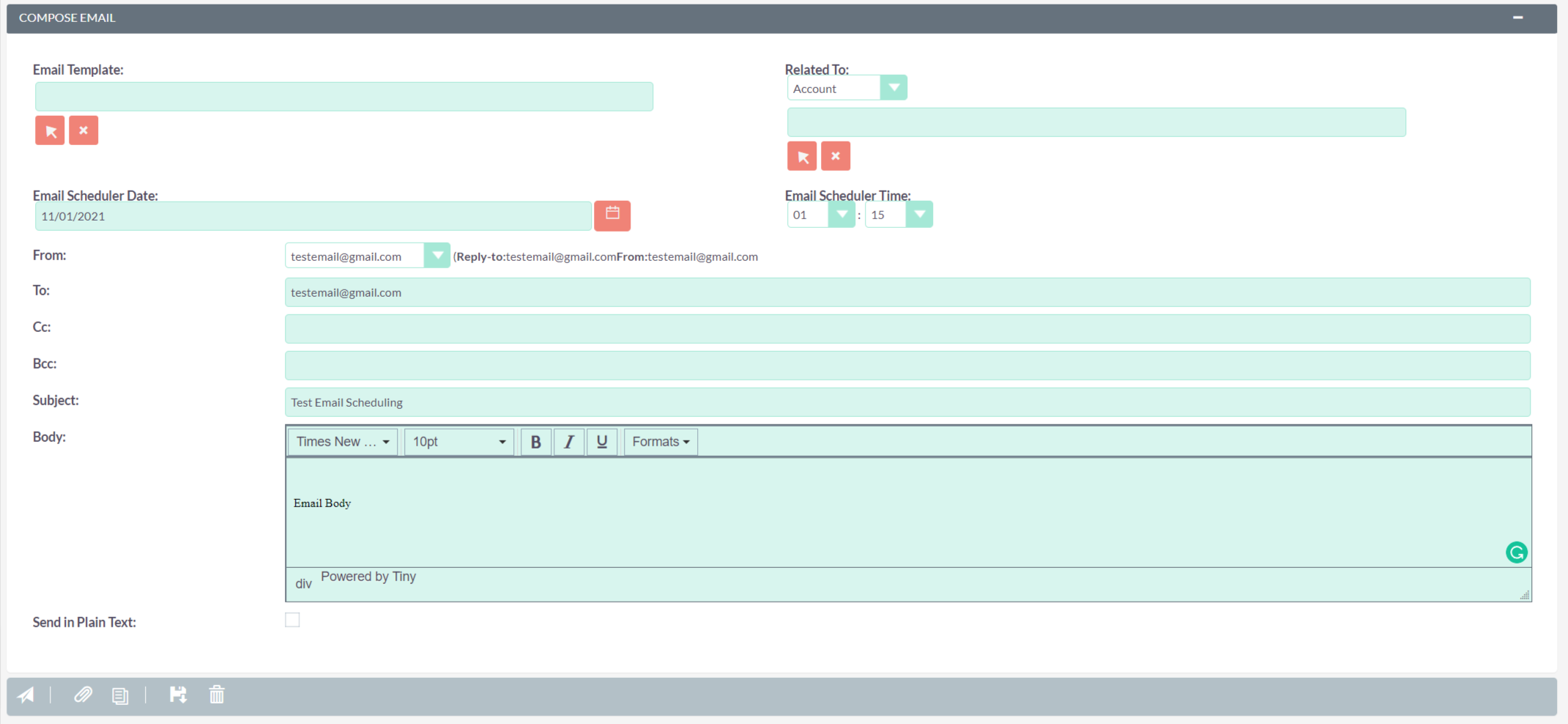 These new date and time fields allow users to specify at what time the email will be scheduled to be sent from their SuiteCRM email account while also retaining the ability to send emails immediately in cases where the date and time have not been specified.
Where it Works
By default, emails link up with three standard SuiteCRM modules: Accounts, Contacts, and Leads. You can also find it in the Emails module full and quick email composer.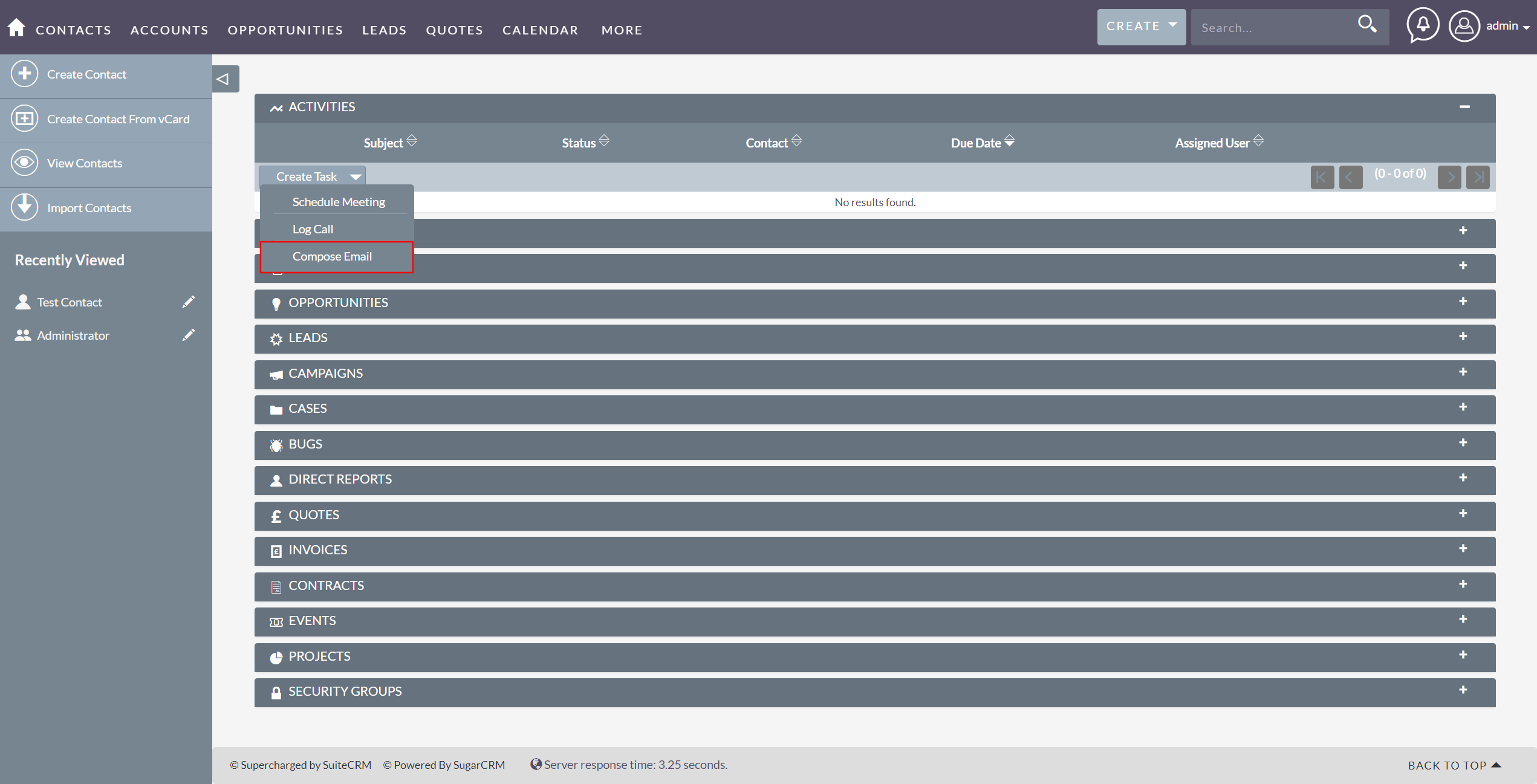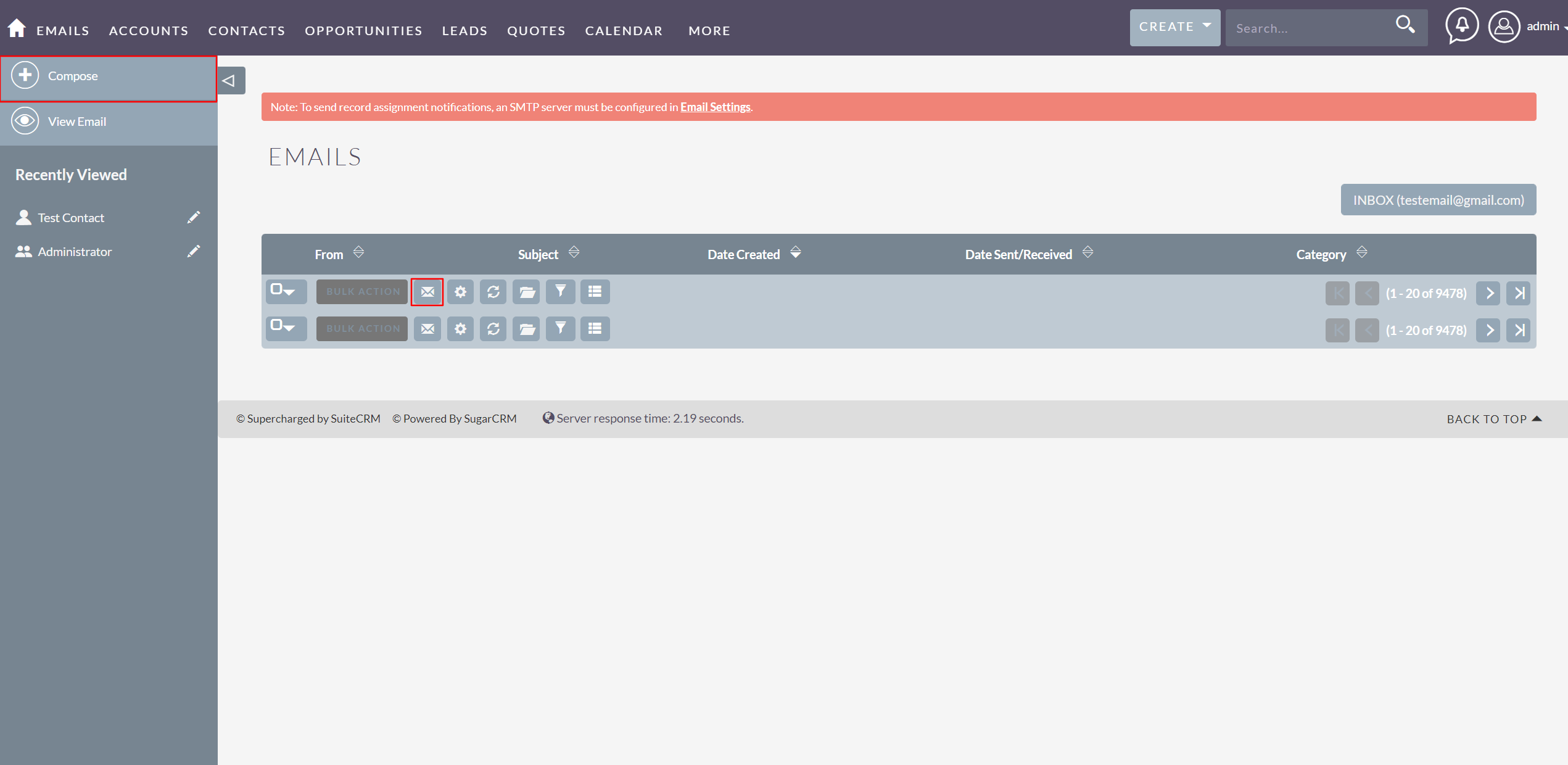 Supported Versions
7.0.0 to 8.2.2