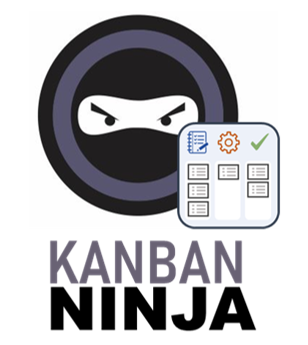 Visualize what stage your workflow is in by Opportunities, Projects, Project Tasks, Cases, and other modules, including custom modules, within SuiteCRM.
Installation Guide
Installing Gantt Chart Ninja is simple. After you get your AddOn, please follow the next steps:
1. On the right corner of your CRMSuite go to Administration and then select Admin.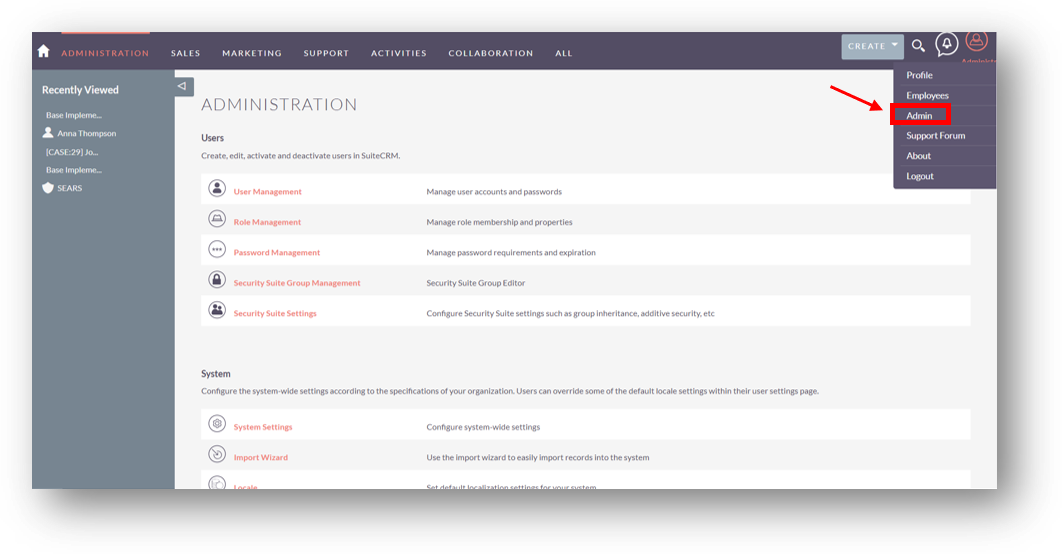 2. Scroll down until you see the Development Tools section. Then click on Module Loader.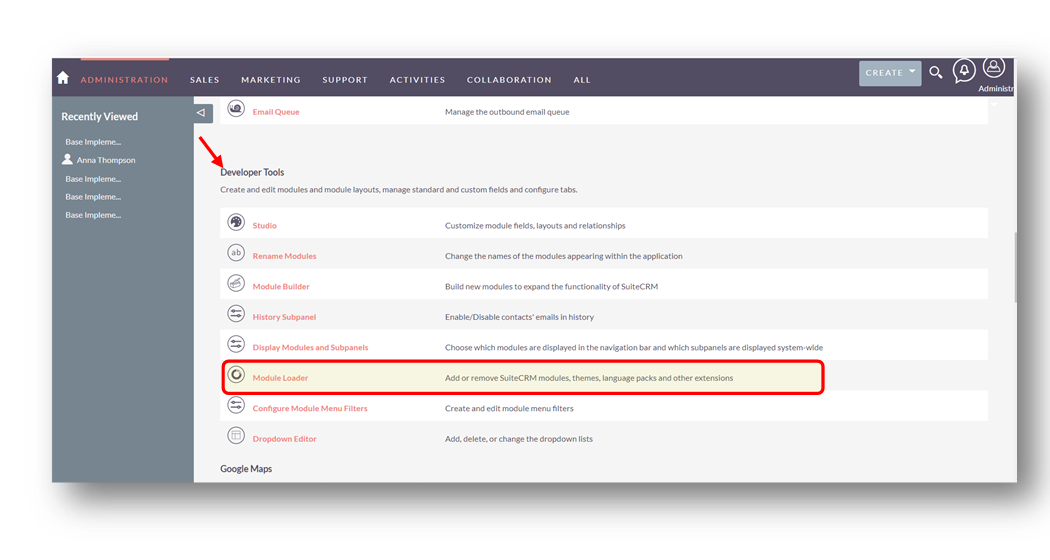 3. Click on Choose File to browse and select your zip file and hit on Upload button.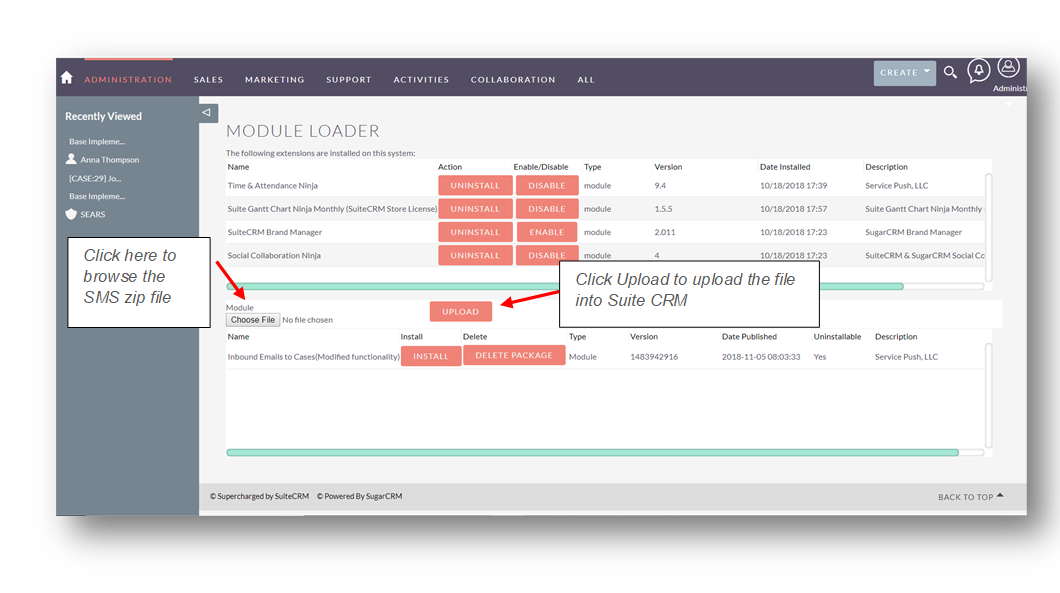 4. Now click on Install button.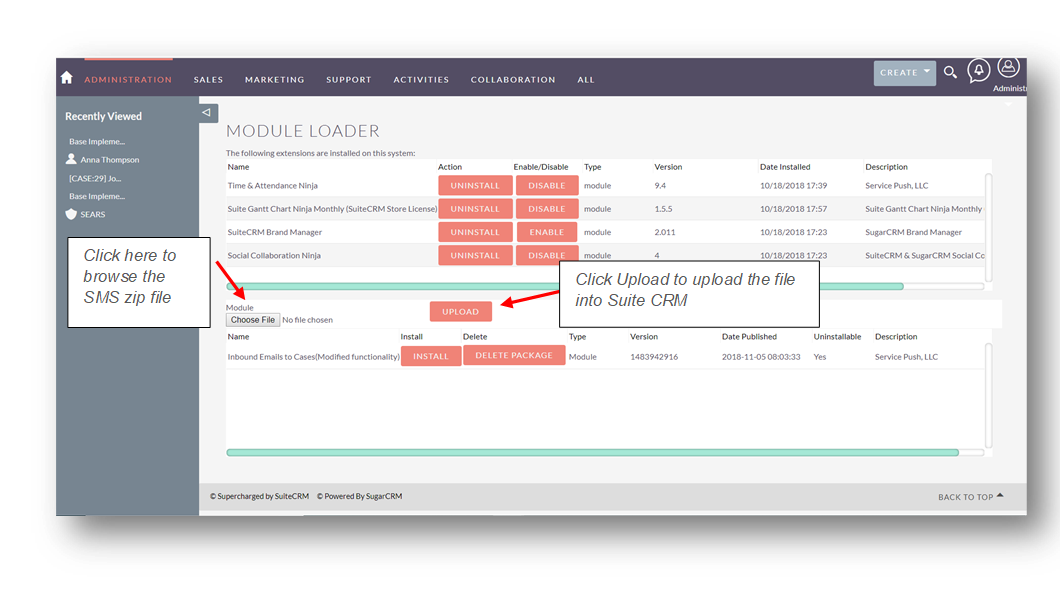 5. Click on Commit button. 6. Enter your license key and click on Validate. 7. Go to Admin and Repair and Fix.

Supported Versions
7.0.0 to 8.1.2