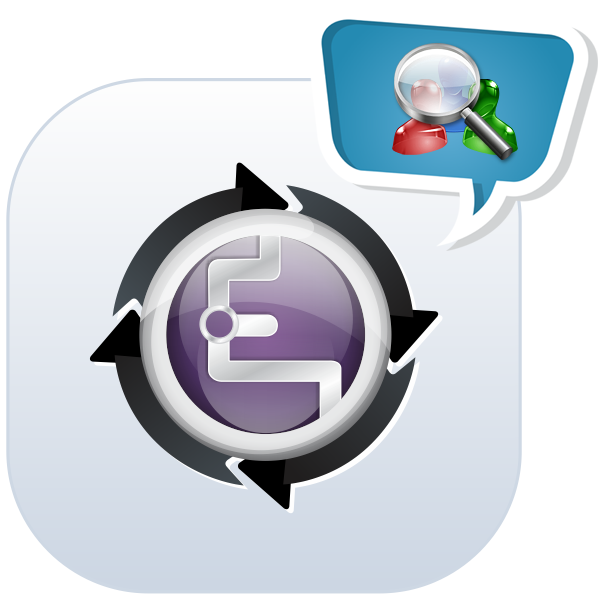 Know exactly what your employees are doing in SuiteCRM. This User Activity module tracks each user's activity on several different SuiteCRM modules. Track and report on activity across multiple modules in a single report.
Enjay team will help you free in installing and configuring this connector as we would be more than happy to achieve your goals together.
Monitor SuiteCRM Users
We've seen it time and time again. You want a single report to see what your users are doing in SuiteCRM. The problem is that out-of-the-box you can only create an activity report for a single module. This makes it hard to get a true, full picture of what your users are doing.
Want a personal demo?
Click here and we will walk you through how it works.
Enter User Activity Analysis
With User Activity Analysis you can record the activity for many different modules and then generate a single report and get exact insight into every day usage.
See It in Action
Features
Monitors User Activity on different modules.
You can configure on what modules you want to track activity.
Links to the parent record.
Displays whether the record was updated or created.
Behaves like any SuiteCRM custom module and so we can create any reports or dashlets.
User Activity List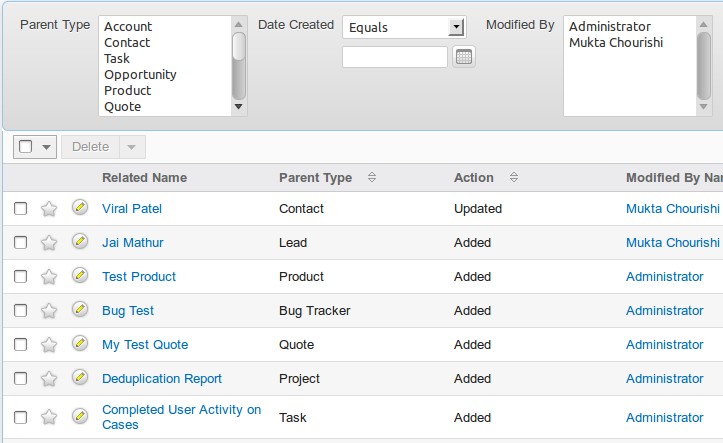 Userwise Report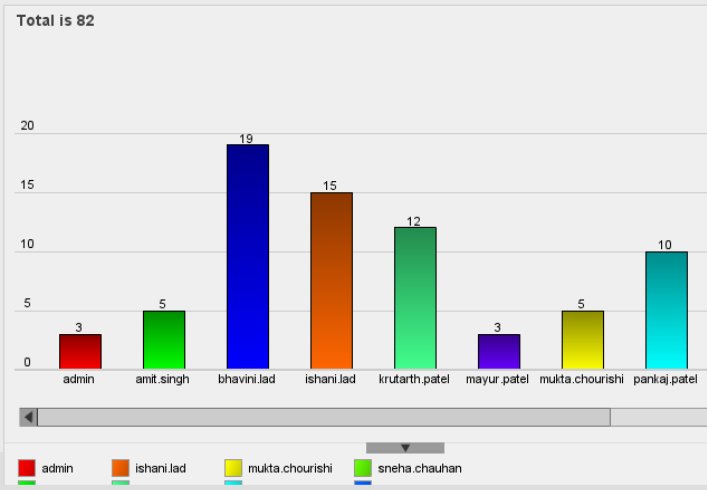 Use Community Edition (CE)?
Just go to the User Activity module to see a complete list of all activity in SuiteCRM. Want to generate reports on this data like you can as a Pro user? Check out some of the reporting solutions available here on SugarOutfitters.
NOTE: Works great with On-Demand.
Need Customization ?
We are there to make the customized version of the addon with some additional charges.
Supported Versions
7.0.0 to 7.11.1