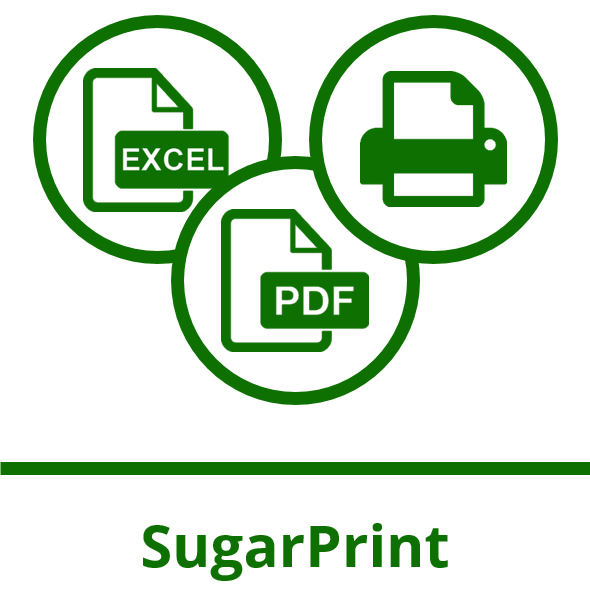 SugarPrint enables printing to PDF / XLS export of any: List view, Detail view and Calendar view in SuiteCRM Community Edition. SugarPrint makes exporting basic or advanced Search Results to PDF or Excel a one-click process.
The One-Click Reporting Tool for SuiteCRM
Our regular users of SuiteCRM frequently ask us to print or export the information from various modules. They filters records on any modules and would then have the results printed in PDF or exported to Excel format They want to make selections, groupings. calculations on that results
It needs a custom report? Not always. Quite often calculations are very simple and the data are in front of their eyes and do not want to repeat the same questions in a reporting module: they have no time to lose!
IMPORTANT NOTE for users of KReports Module We have integrated SugarPrint with KReports (Open Source version). If you are a KReports user you are definitely interested KReports to print the results of KReports in PDF format or Excel SugarPrint print KReports resultsin PDF format and export to Excal.
We made SugarPrint to respond to these users. To your users!
To create a report with SugarPrint: 1) Filter data with the search panel of SuiteCRM 2) Click on SugarPrint (it will be always present in any ListView) 3) indicate the calculations (sums medium counts) and clusters 4) "Run" the report
A few clicks without moving from List!
Of course you can also save report to use it again
You can create Crosstab Reports also grouping date fields (days, weeks, months, years)
Try also
DHTML Grid of SugarPrint: it is a powerful treegrid to view your data with subtotals
Sparkline: follow trends with Sparklines feature (only with DHTML Grid)
Demo server
You can access the demonstration of SugarPrint with the following credentials:
user: will pass: willsugarproject
Login and try it yourself on a Detail view, List view or Calendar view.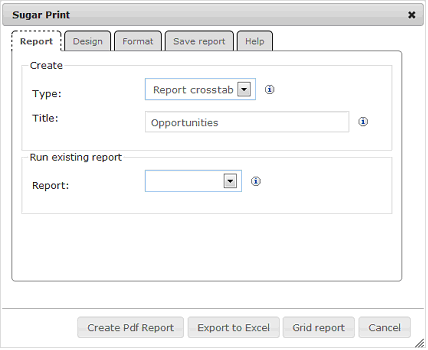 ListView dialog of SugarPrint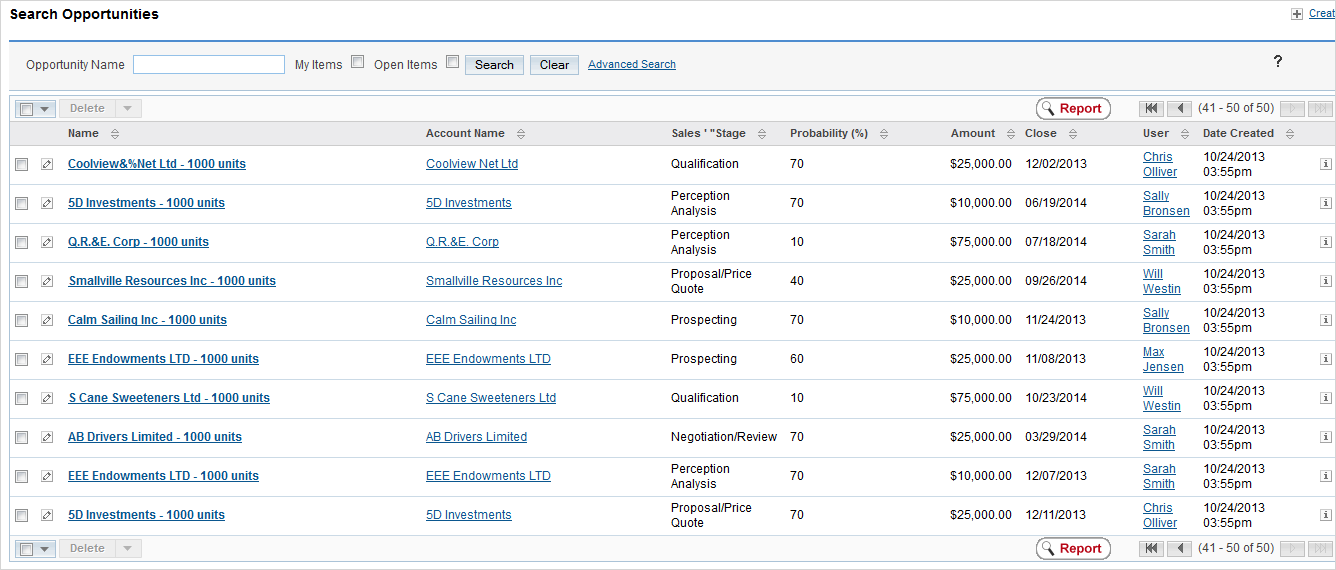 ListView report icon

DetailView icons
A PDF Report

DHTML Grid report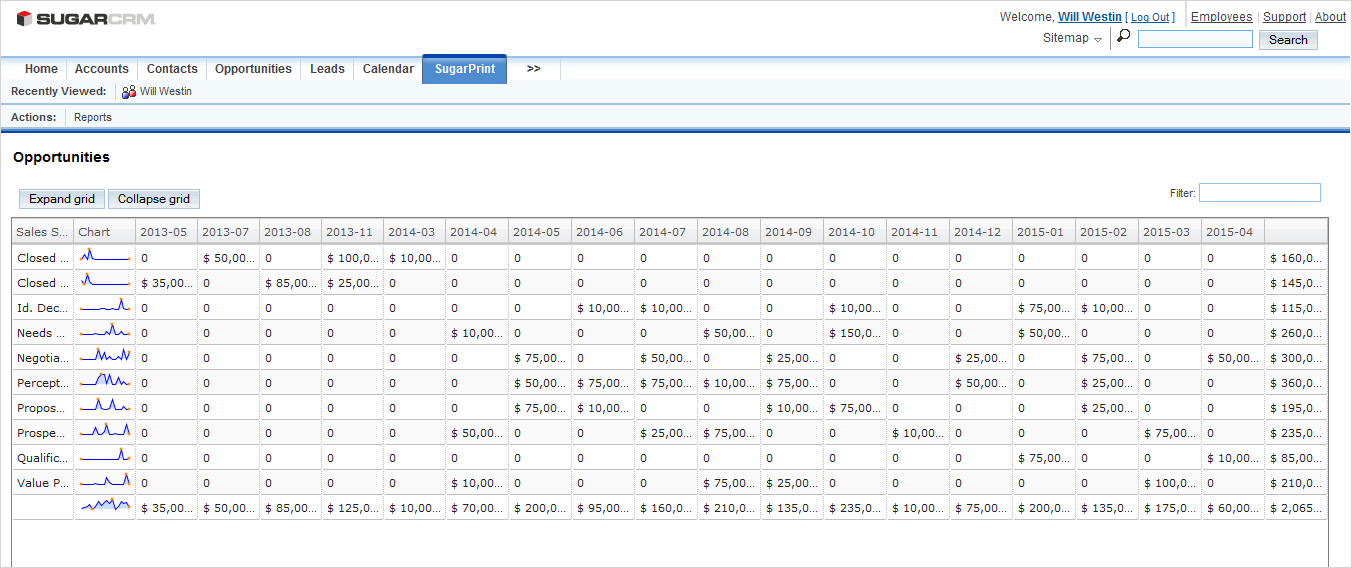 Crosstab report with sparklines
Supported Versions
7.0.0 to 8.4.0