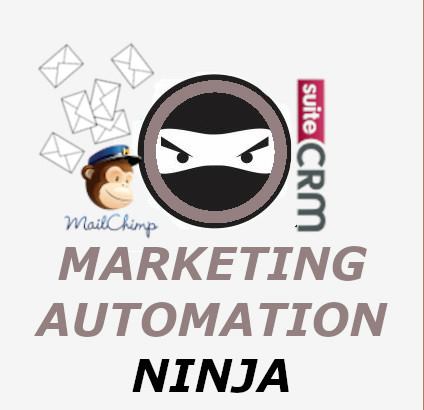 Marketing Automation Ninja enables you to automatically enroll contacts from within SuiteCRM to Mailchimp Automation Campaigns. This is useful for leveraging your Mailchimp emails for onboarding, and making your mail chimp templates available to your SuiteCRM users. Use the power of Mailchimp's best in class email templates, and combine it with the worlds most powerful open source platform SuiteCRM. This enables your business to better personalize your customers campaign experience using Suite CRM data.
The Business Case for Automated Campaigns
Do you have SuiteCRM and Mailchimp? Ever wanted to automatically send emails in Mailchimp, based on data that is constantly changing in SuiteCRM? With "Marketing Automation Ninja", you get an easy to use connector that brings best in class Marketing Automation features to life between your data in SuiteCRM and Mailchimp. With our tool, you can configure conditions in Suite CRM that will automatically trigger MailChimp Campaigns or Automation Workflows. Want to send your customer an email on their birthday? Want to send reminders to your customers about paying their invoices? Then this is the tool for you.
Video Overview
Key Use Cases
Birthday Emails - Send automated emails personalized specifically for each customer
Invoice Reminders - Send automatic reminders based on Quote Stages in SuiteCRM
Automate Sales Follow Ups - Send a follow up reminder for you and your customer to prevent any sales from falling through
Customer Onboarding - Keep customer updated and onboard with your company
Educational/Training - Send tutorials and information-based emails to educate your customer on products
Sell Products - Promote new or previous products that customers may have missed
Make An Announcement - Share new announcements to a certain group of customers (new product, upcoming sale, etc.)
Key Features
Use Data in CRM to Trigger Email Campaigns - Easily trigger a series of email campaigns based on set conditions
Trigger Mailchimp Standard Campaigns Based on CRM Data - Trigger standard emails for holidays, birthdays, etc.
Trigger Mailchimp Automation Campaigns Based on CRM Data - Send automated campaigns that will continue to send out after a set number of days, hours, minutes.
Send Postcards in Mailchimp Based on CRM Data Conditions - Want to really grab your customers' attention? Have a post card sent directly to their house.
Send Social Campaigns Based on CRM Data Conditions - Share a Facebook or Instagram post to promote marketing
Compatible with Leads, Quotes, Invoices, and Contacts Module - Works with multiple modules to allow you to get the best experience
View Record Counts Associated to Conditions - View the number of customers that will be targeted based on conditions
Workflow Audit Trail - View the workflow log to make sure everything is processing
Import Mailchimp Email Templates in SuiteCRM Template Editor - Learn more about this below
Push a Contact in SuiteCRM to a Mailchimp List - Directly have your audience list created through contacts already created in SuiteCRM.
Create Conditions in SuiteCRM to Trigger Campaigns - Learn more about this below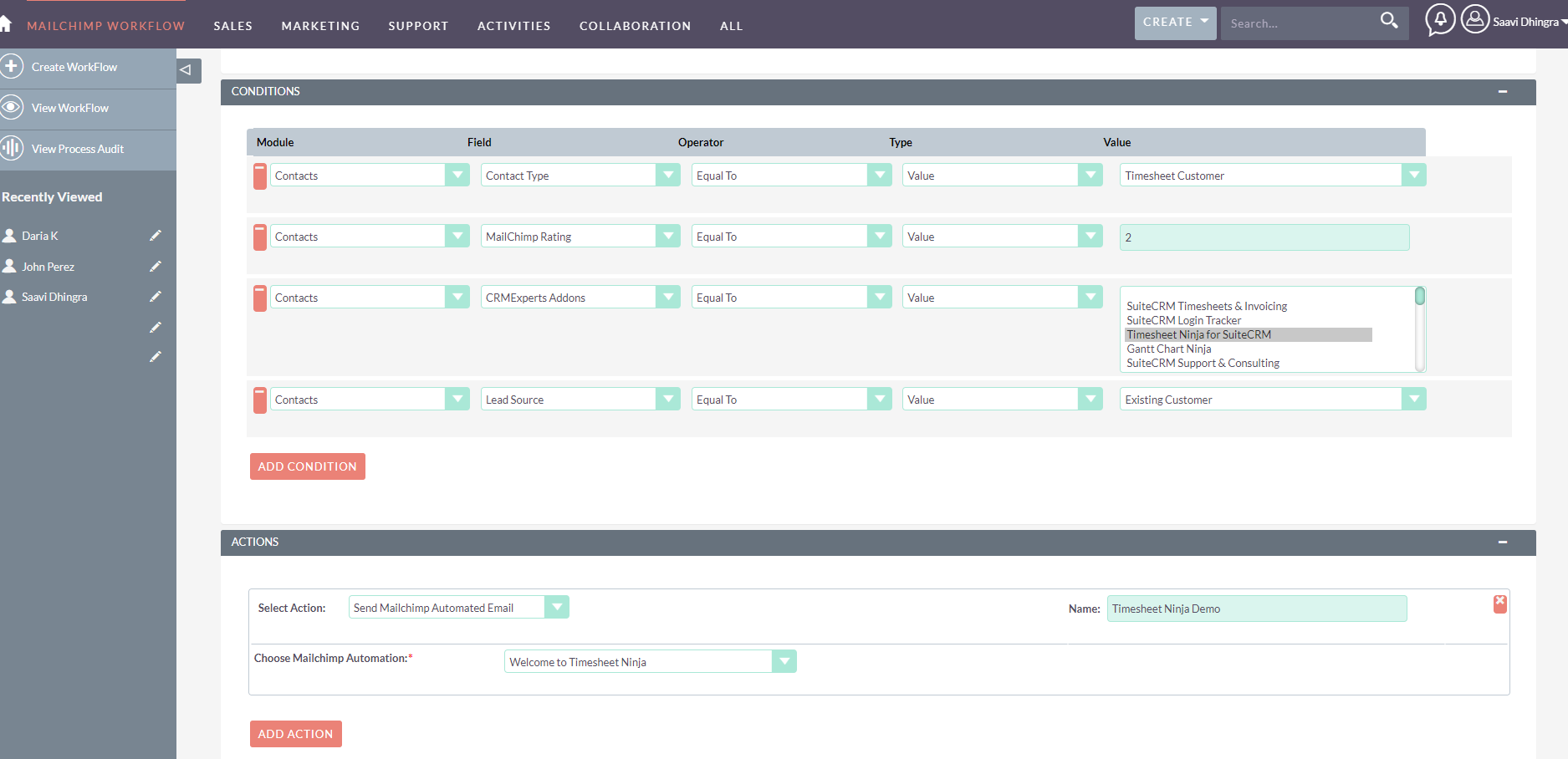 Screenshots & Features: Mailchimp Modules
Mailchimp Workflow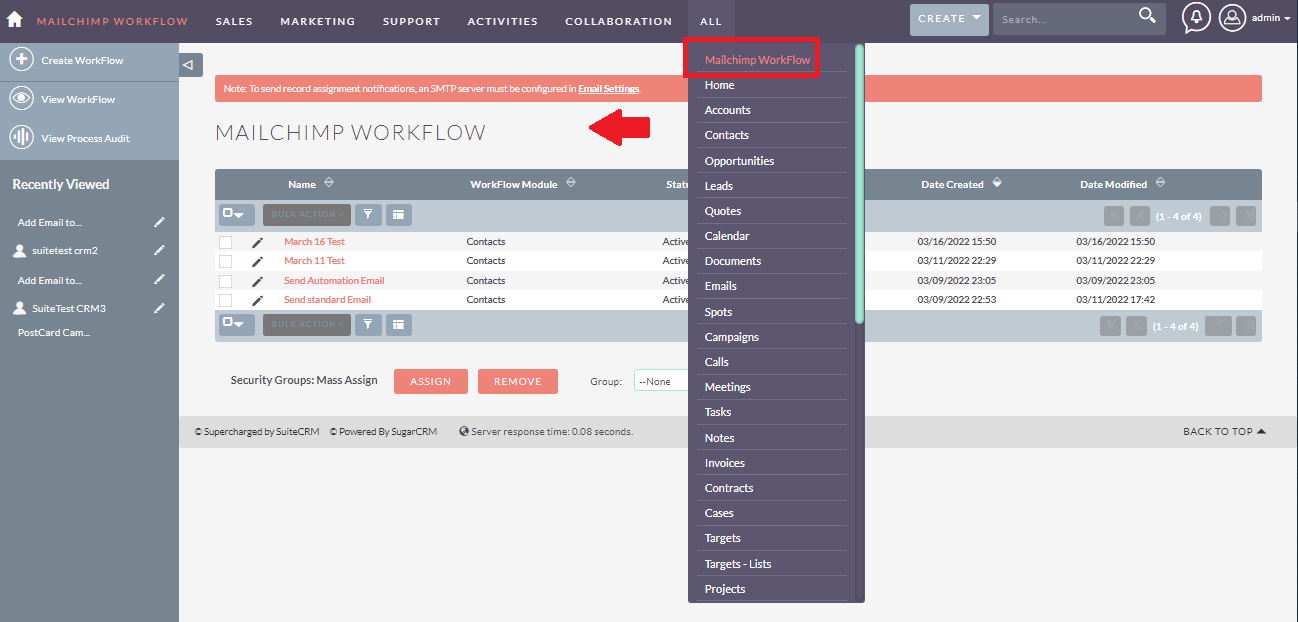 Mailchimp Templates
Mailchimp Lists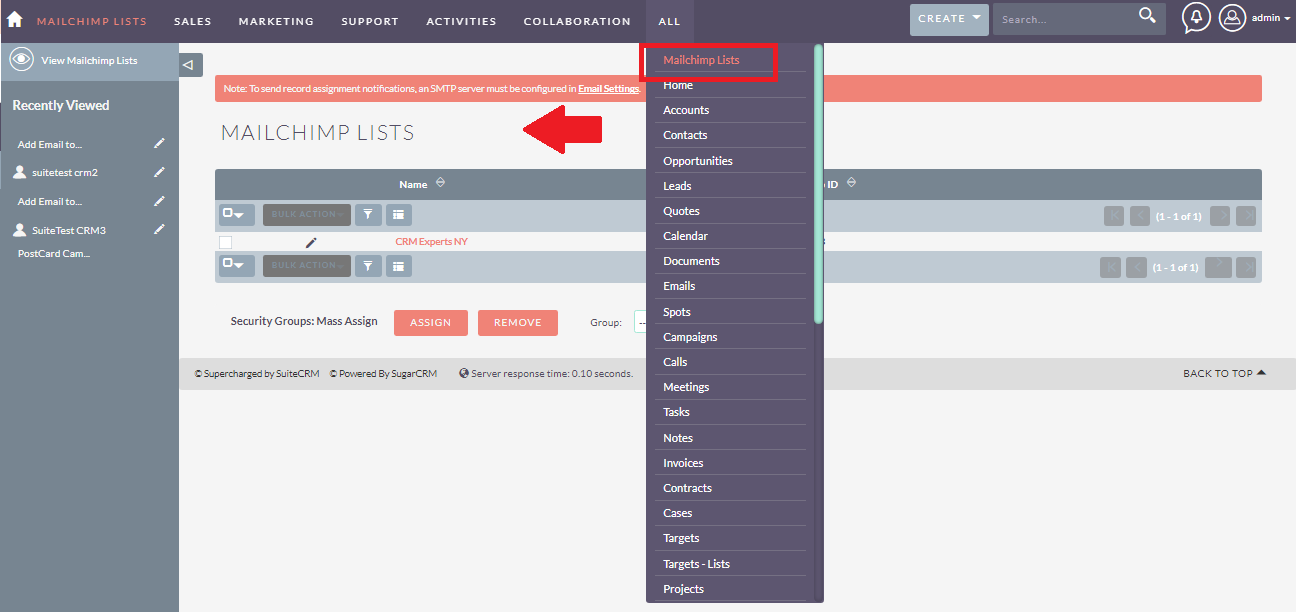 Mailchimp Workflow Audit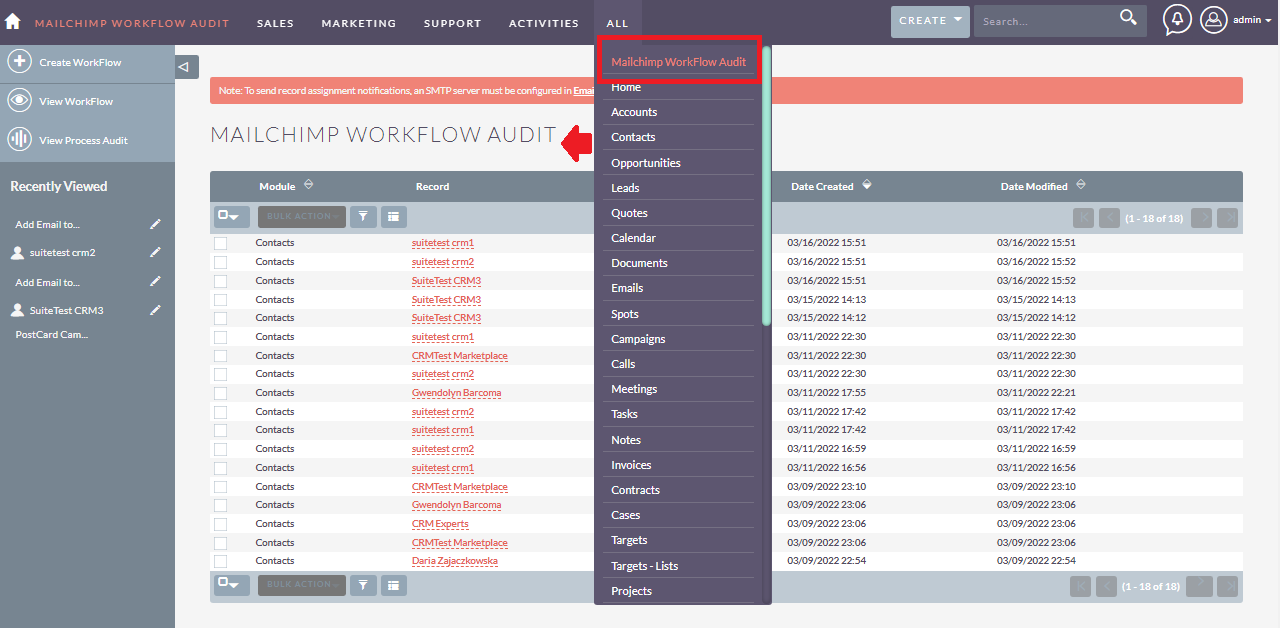 Mailchimp Campaigns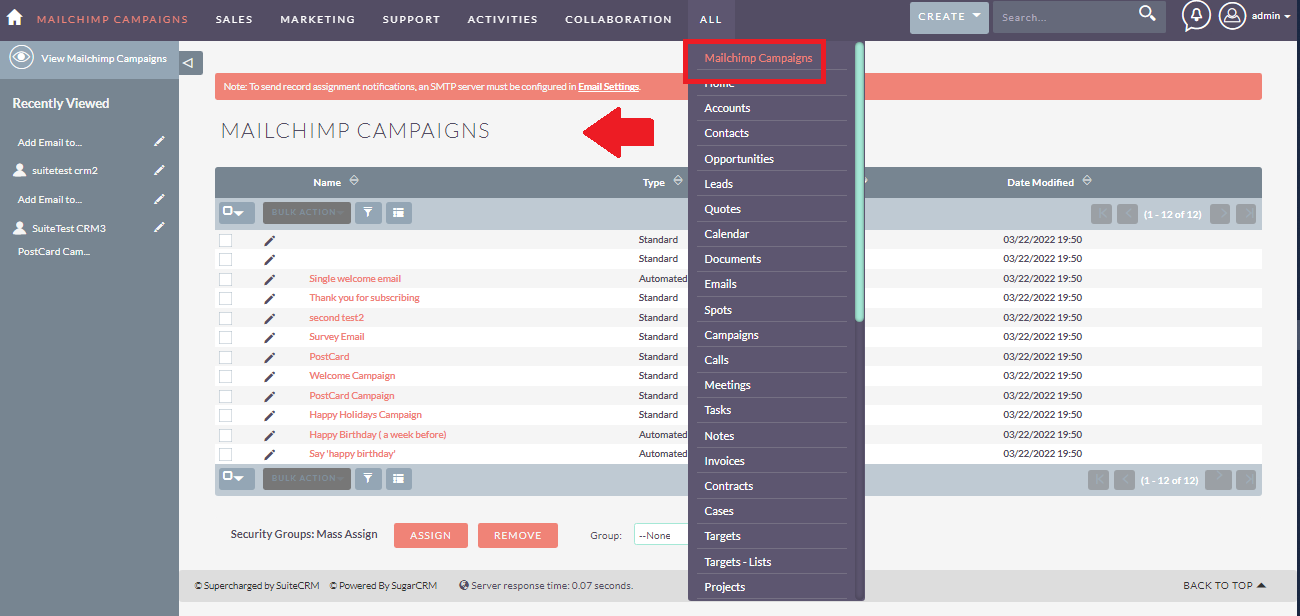 Receiving Emails
The automated email campaigns will continue to be sent after a number or days or even hours!
View Features
Select a plan that fits you the best
Supported Versions
7.0.0 to 8.1.2