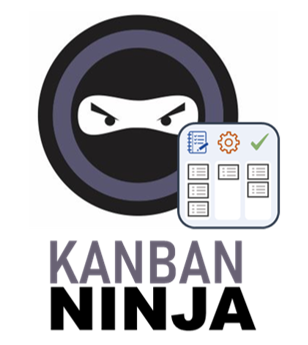 Visualize what stage your workflow is in by Opportunities, Projects, Project Tasks, Cases, and other modules, including custom modules, within SuiteCRM.
What is a Kanban Board and how it works with CRM?
A Kanban board is a visualization tool that enables you to view your work and workflow across a set of stages. Kanban boards map and visualize your work into an organized flow that allows you to view your efficiency, productivity, and management of the work.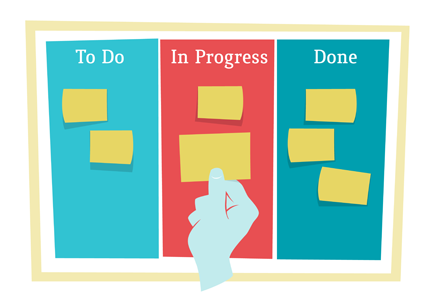 CRM is an important tool in many businesses because it gives users a glimpse into their customer data. User's in CRM can use this data to track projects, supports their customers, and optimize their selling capability to their customers. However, a Kanban board can take that data in CRM and break it down into stages visually to users. This will optimize the way users manage their flow across modules such as Opportunities, Quotes, Leads, Projects and more.
Key Features of Kanban Ninja:
Visually view workflow across CRM.
Kanban View of Accounts, Opportunities, Projects, Project Tasks, Quotes, Leads, and more.
Organize what stages you are in on Projects, the sales process, and support cases.
Ability to view across what stages your users in CRM are tagging records.
Optimize your efficiency by viewing records across CRM.
Filter Kanban report by date, user, and stage to get more detailed Kanban board.
Drag and Drop Feature.
Screenshots of Kanban Ninja:
Visualize which stage your Opportunities are in: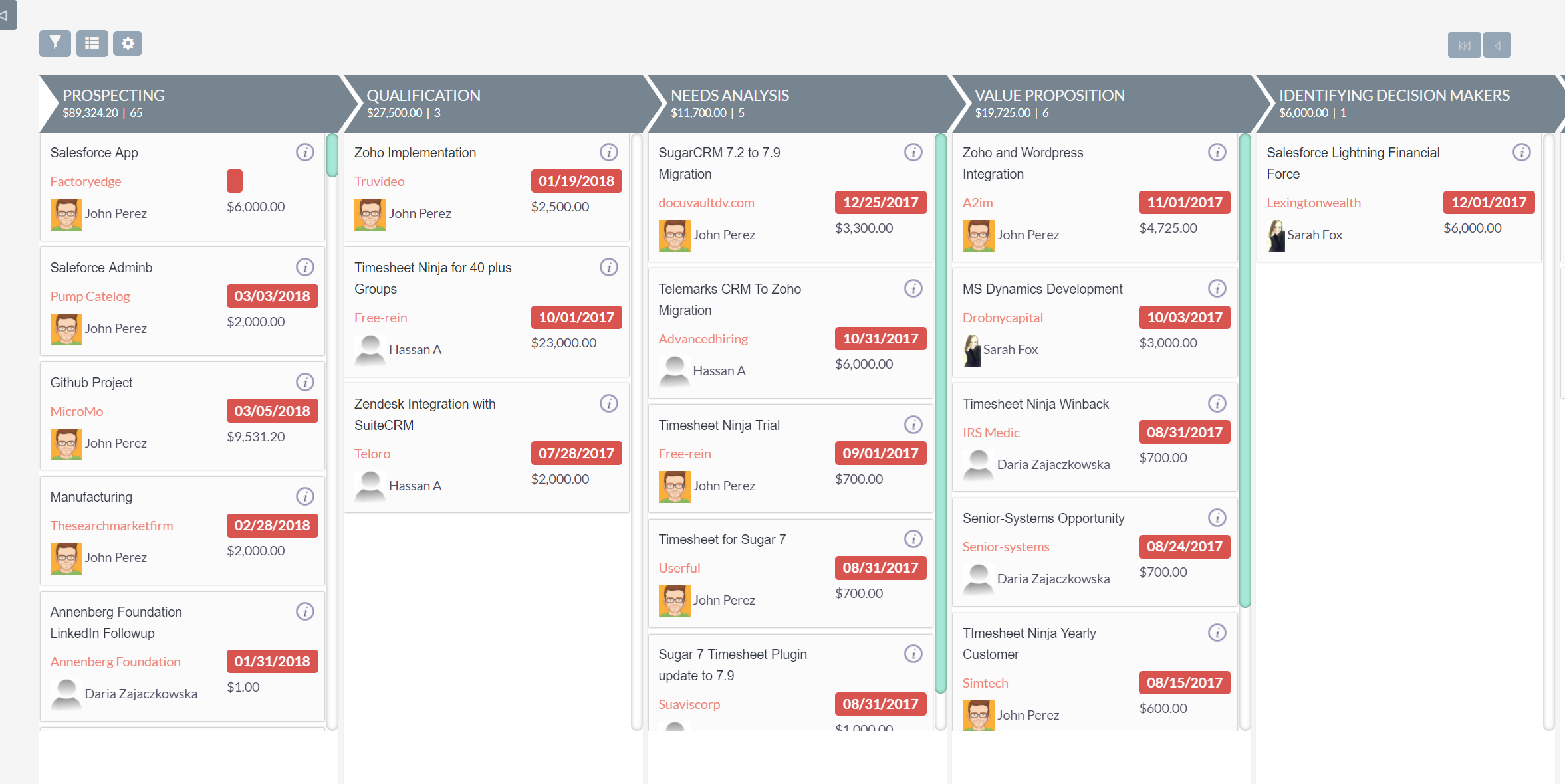 Visual of Project Status:

Visual for Support to view what cases are open, pending, and closed: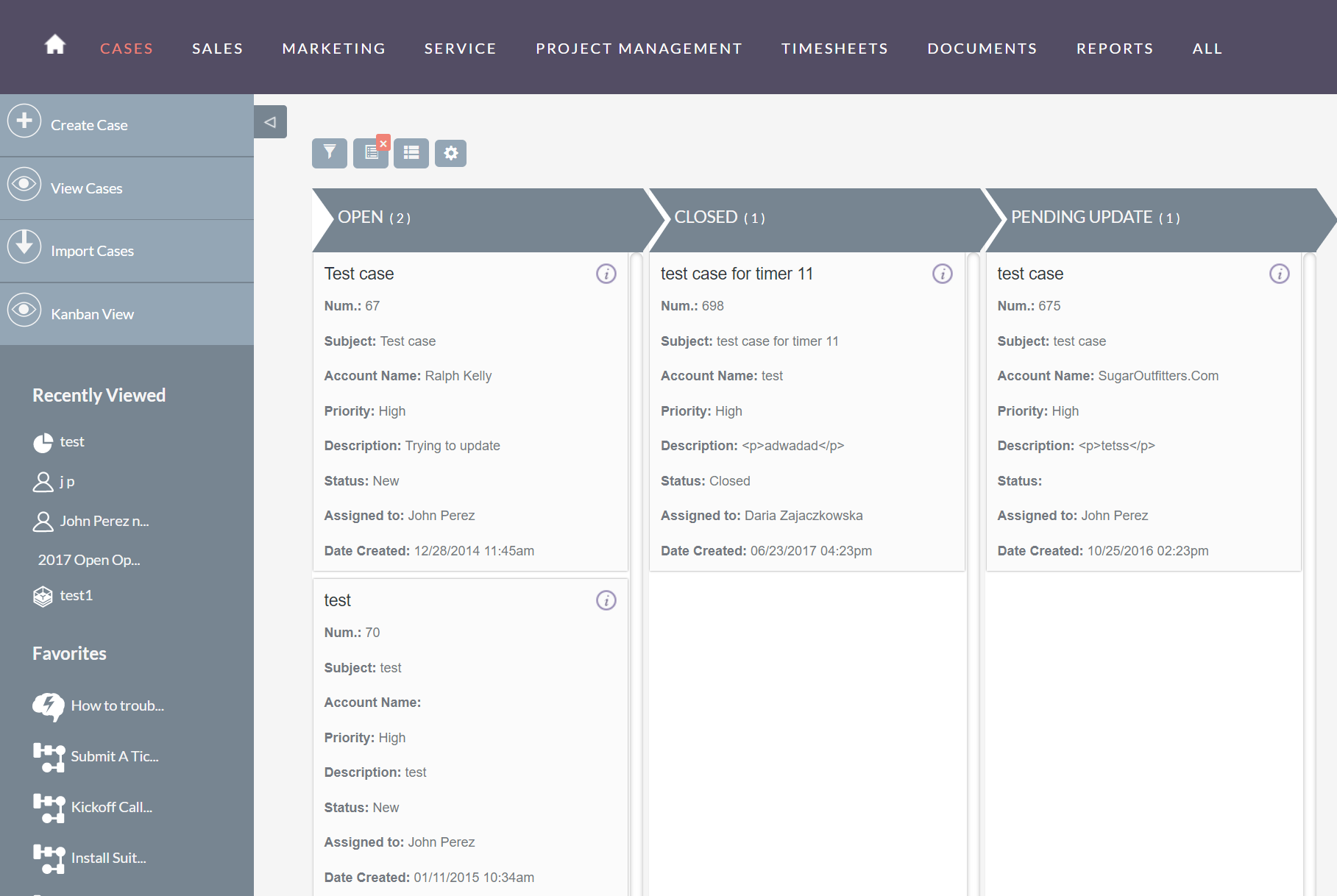 Filter Kanban Boards: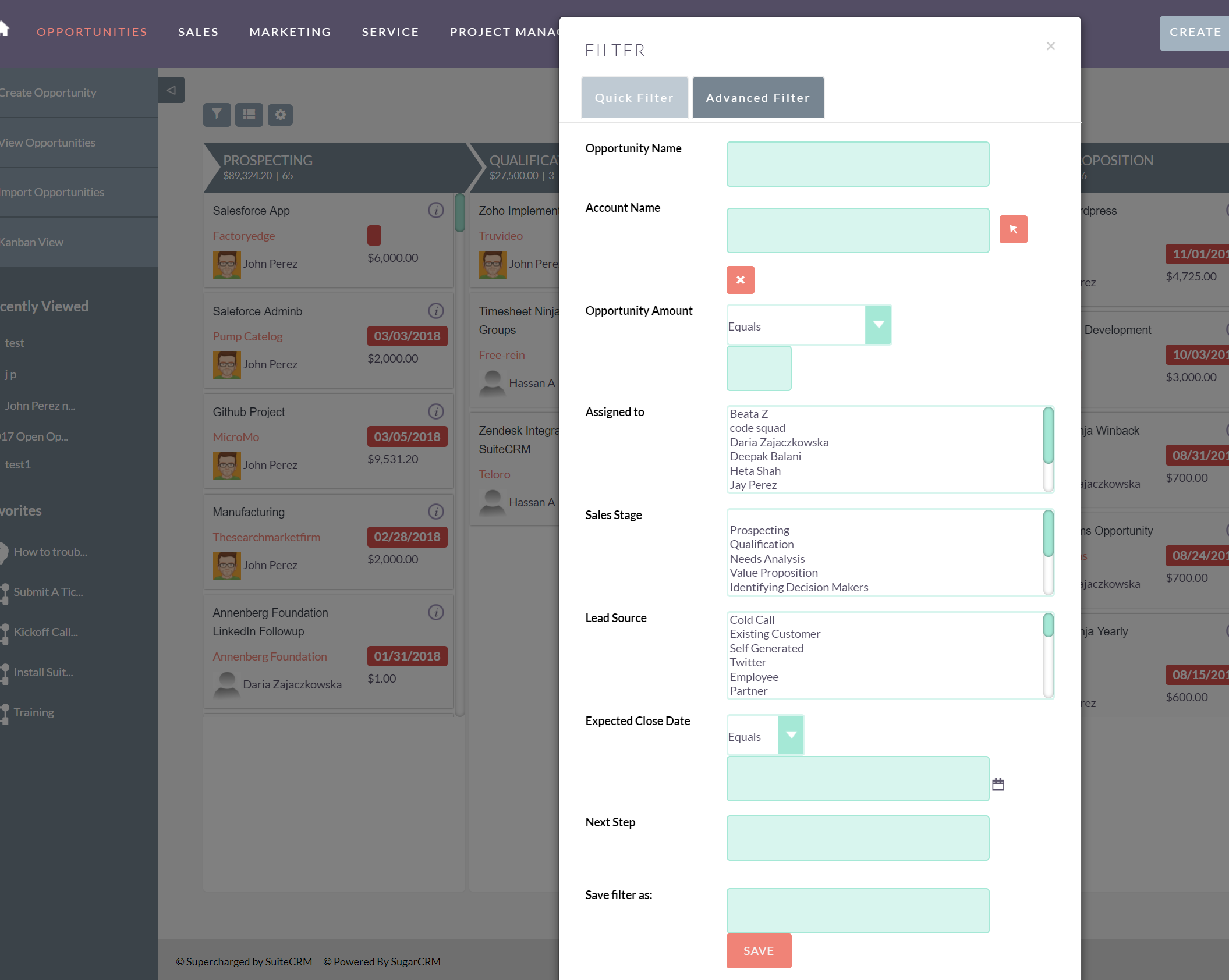 Drag and Drop Kanban workflow: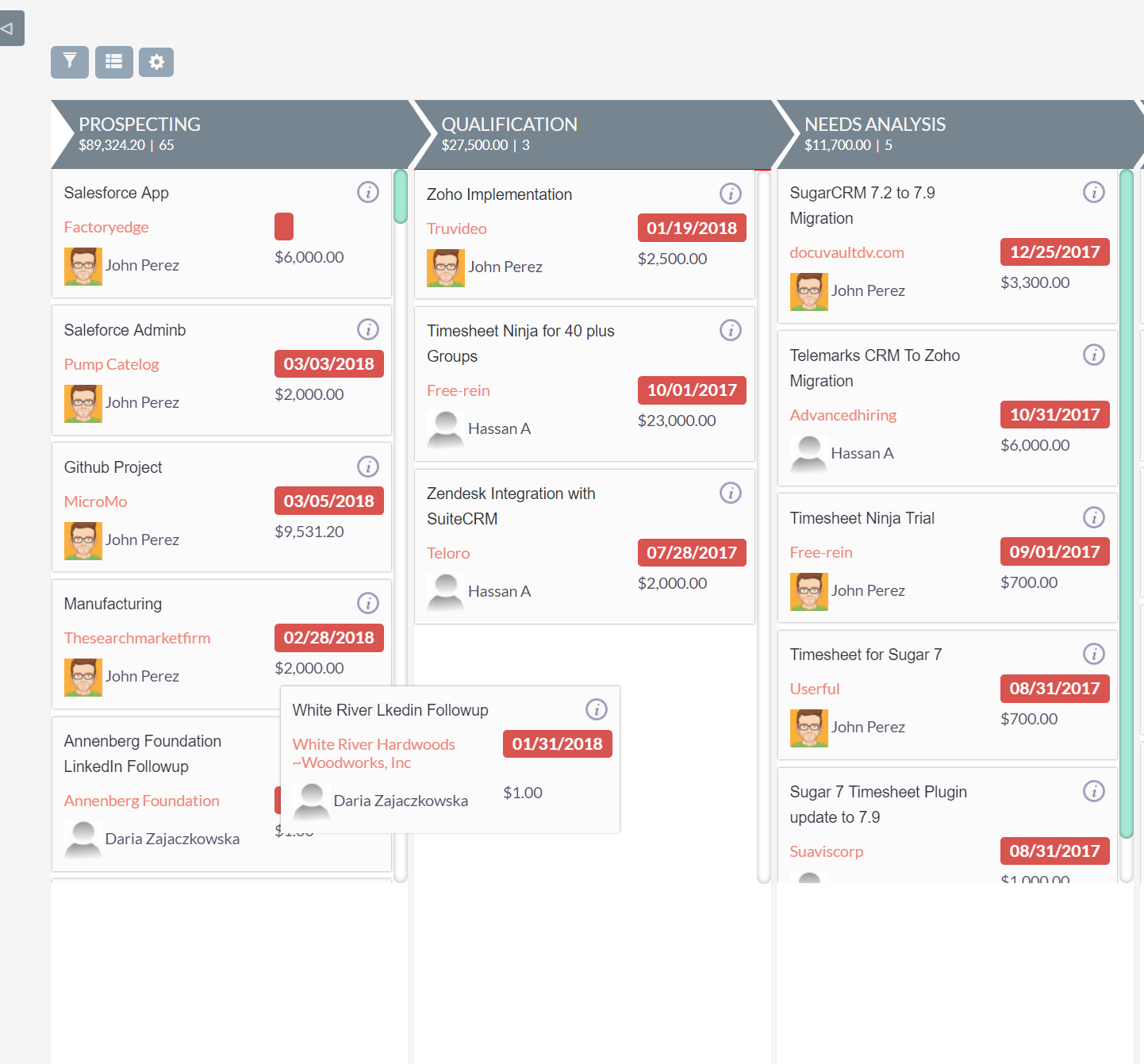 Supported Versions
7.0.0 to 7.10.7