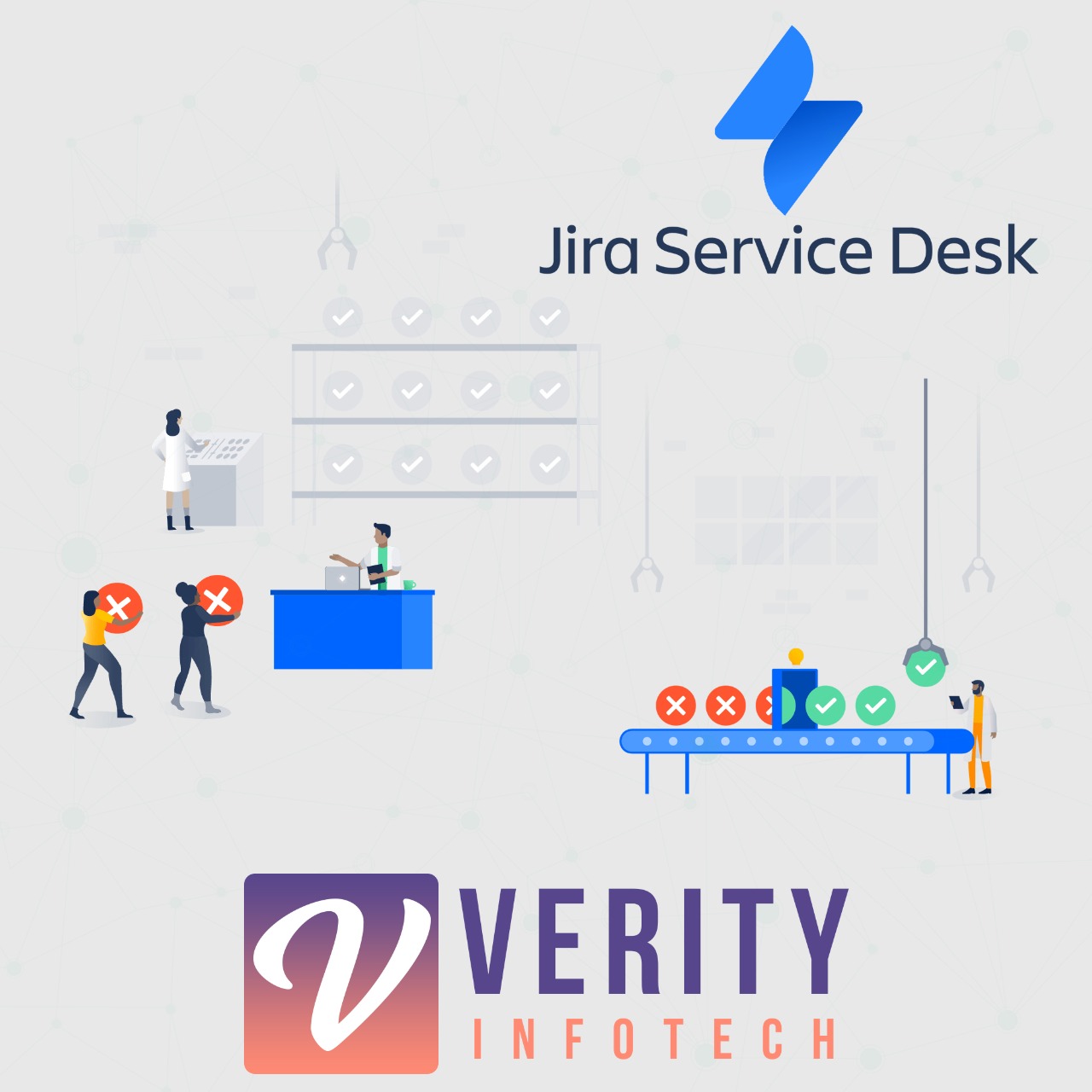 The Jira Service Desk add-on integrates the best of Jira's collaborative ITSM software for rapid service delivery with your SuiteCRM platform. Your business can work more competently with Jira Service Desk Issues, Customers, Comments and Organizations synced to SuiteCRM.
What is Jira?
Jira Service Desk provides solutions for the Information Technology Service Management (ITSM) industry, helping IT teams manage all the processes and activities included in delivering IT services to customers. Jira enables employees to request help, report cases and events, and much more – so any problem can be rapidly solved.
Helpful Features of Jira Service Desk Add-on
Sync Jira Service Desk Issues to SuiteCRM Cases
Whenever issues are created in Jira Service Desk, a Case Record will be created in SuiteCRM
Includes all fields like: Issue Subject, Priority, Status, Description, Attachment Links, Issue Type, etc.
Sync Jira Service Desk Reporter to SuiteCRM Contacts and Accounts
Whenever new issues are created in Jira Service Desk, a JSD (Jira Service Desk) Reporter as a Contact will be created in SuiteCRM
Organization will be listed as an Account in SuiteCRM
All the records will be related to each other
Sync Jira Service Desk Comments to SuiteCRM Notes
New comments given by agents or clients will be logged as a note record
Comments will relate to the appropriate contact
When clients raise any issues, it will also create issues in the Jira Service Desk Admin Portal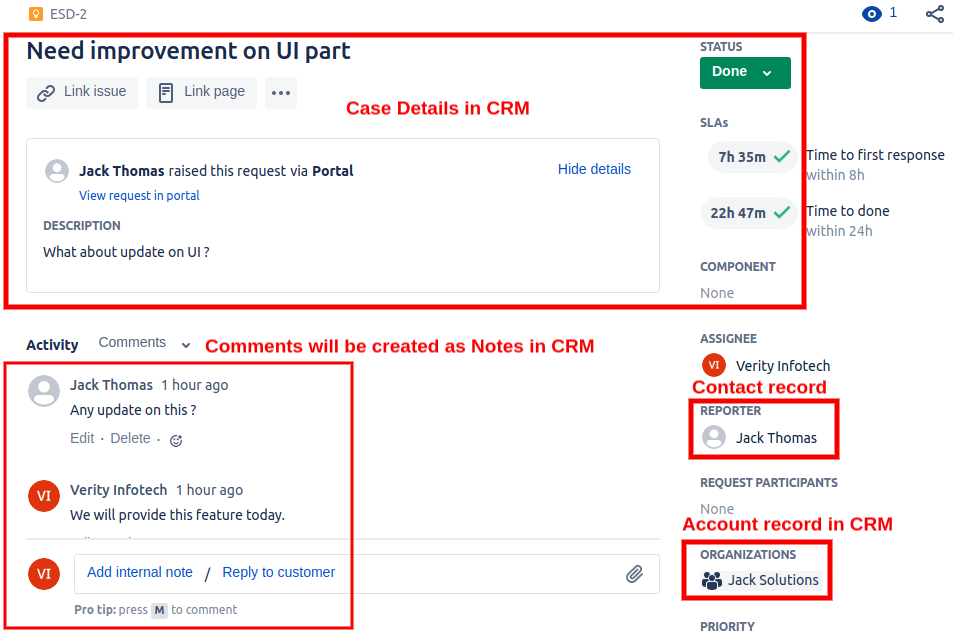 Case record created in SuiteCRM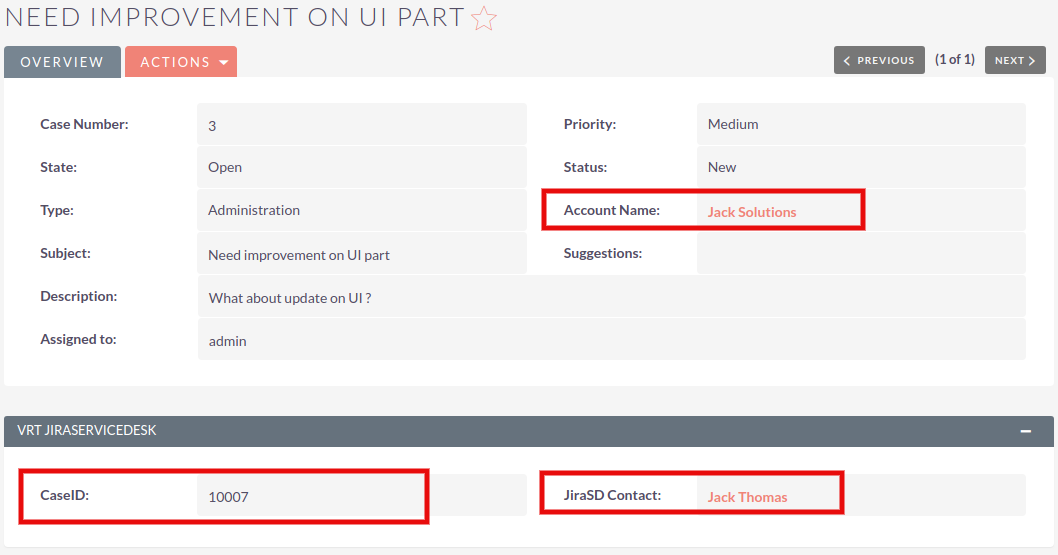 Contact details in SuiteCRM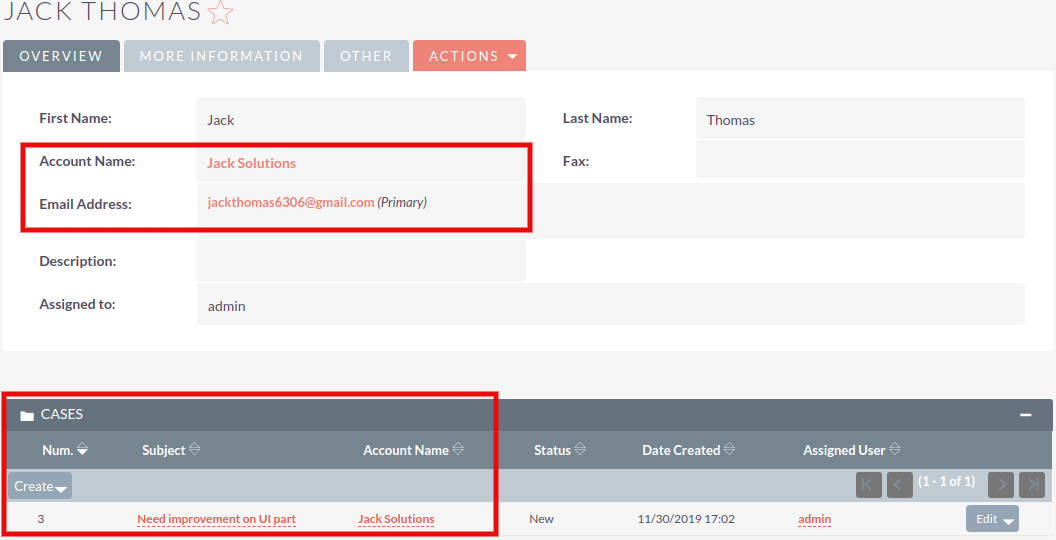 Comment details in SuiteCRM

Get in touch:
For support or any questions: Email us at info@verityinfotech.com Skype - info@verityinfotech.com
Supported Versions
7.0.0 to 7.13.1