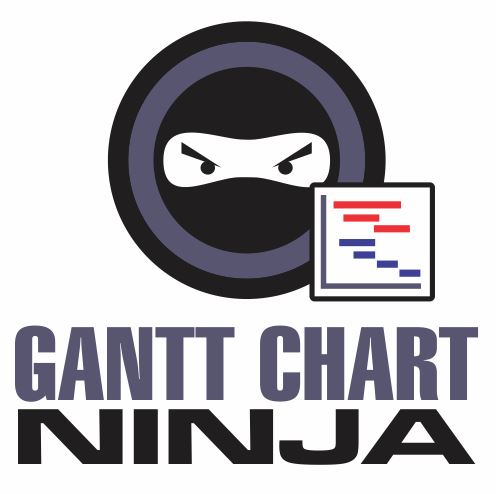 The Gantt Chart Ninja Module for SuiteCRM gives project managers the tool to easily create and update project plans just like you do in Microsoft Project, but right within SuiteCRM.
Plan Visually your Project on a Timeline in CRM
Creating project plans in the current versions of Suite is clunky and is inefficient. To create a project plan, you have to click 3 to 5 times to create 1 project task. This not only takes time, but does not allow a project manager to build large implementation plans and intuitively see the logical order of tasks in the system.
Project Management is better when it's visual and you can see what everyone on your team is working on in a single glance!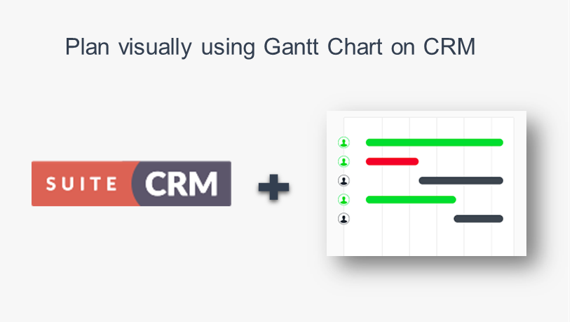 Video Overview
The Gantt Chart Ninja Solution
Gantt Chart Ninja gives you a graphical user interface that enables you to build your project plan right within SuiteCRM by providing an intuitive Project Plan and Gantt Chart layout. Creating a Project Plan and a project task is reduced to 1 click only. Changing dates associated to existing project tasks is done with a click and drag across a calendar timeline. This greatly increases the speed in creating project plans, and gives project stakeholders 1 place to view all project tasks and status.
Key Features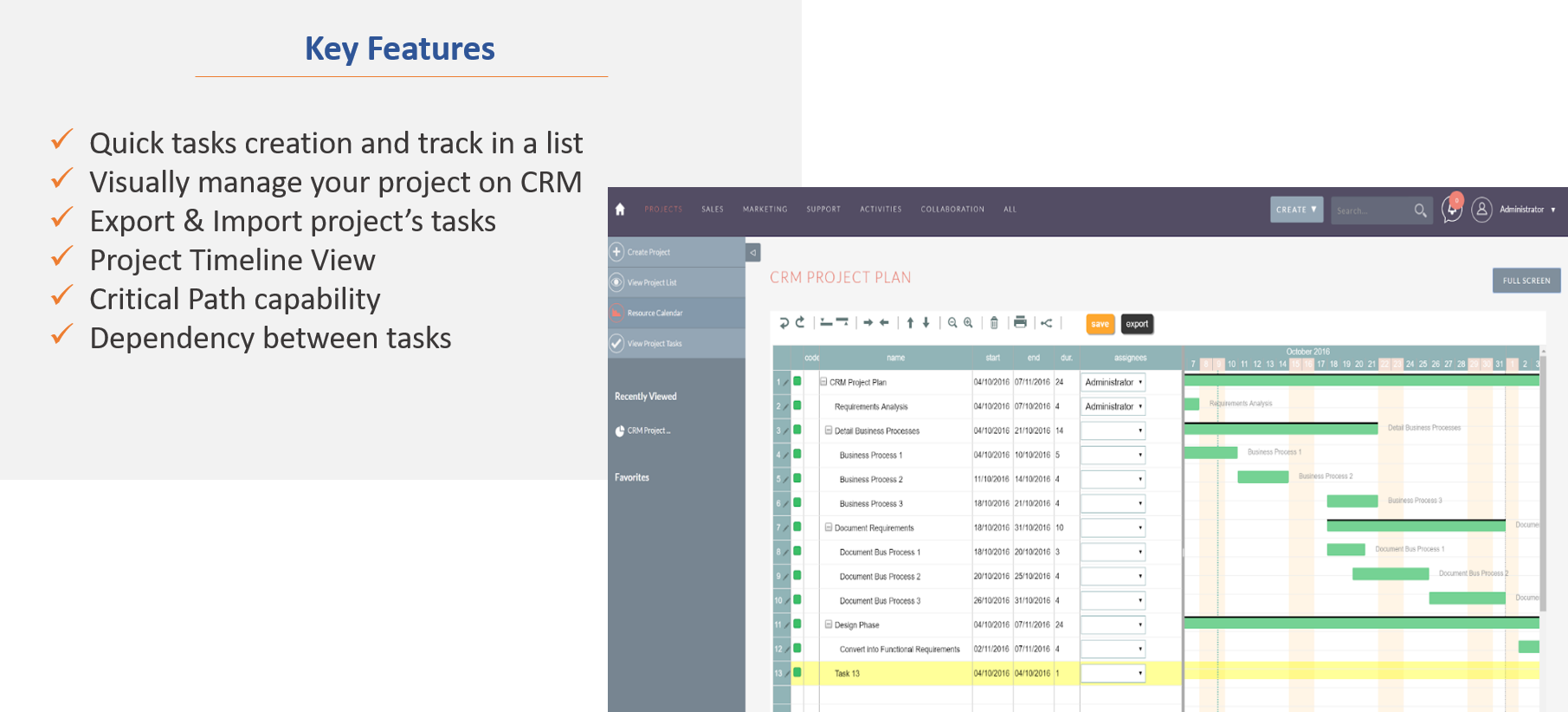 Quickly Create project tasks or milestones.
Organize tasks in a work breakdown structure.
Visually see the hierarchical tree along with progress and dates of lower level tasks summarized at the higher levels
Use drag and drop to move tasks.
Summary tasks can be collapsed to hide tasks which are not important at the moment.
Add dependency constraints between tasks, and more
Manage dates, duration's, status, etc.
Visually Edit Your Plan
Drag&Drop Project Tasks
Project and Calendar Zooming
Do/Undo
Multiple dependencies
Develop a Critical path analysis
Resize & scroll
Export Your Data into CSV Format
Export your data into CSV format and share it with your team.
Import your data into other Project Management Platforms.
Screenshots
A Full Work Breakdown Structure View of your Tasks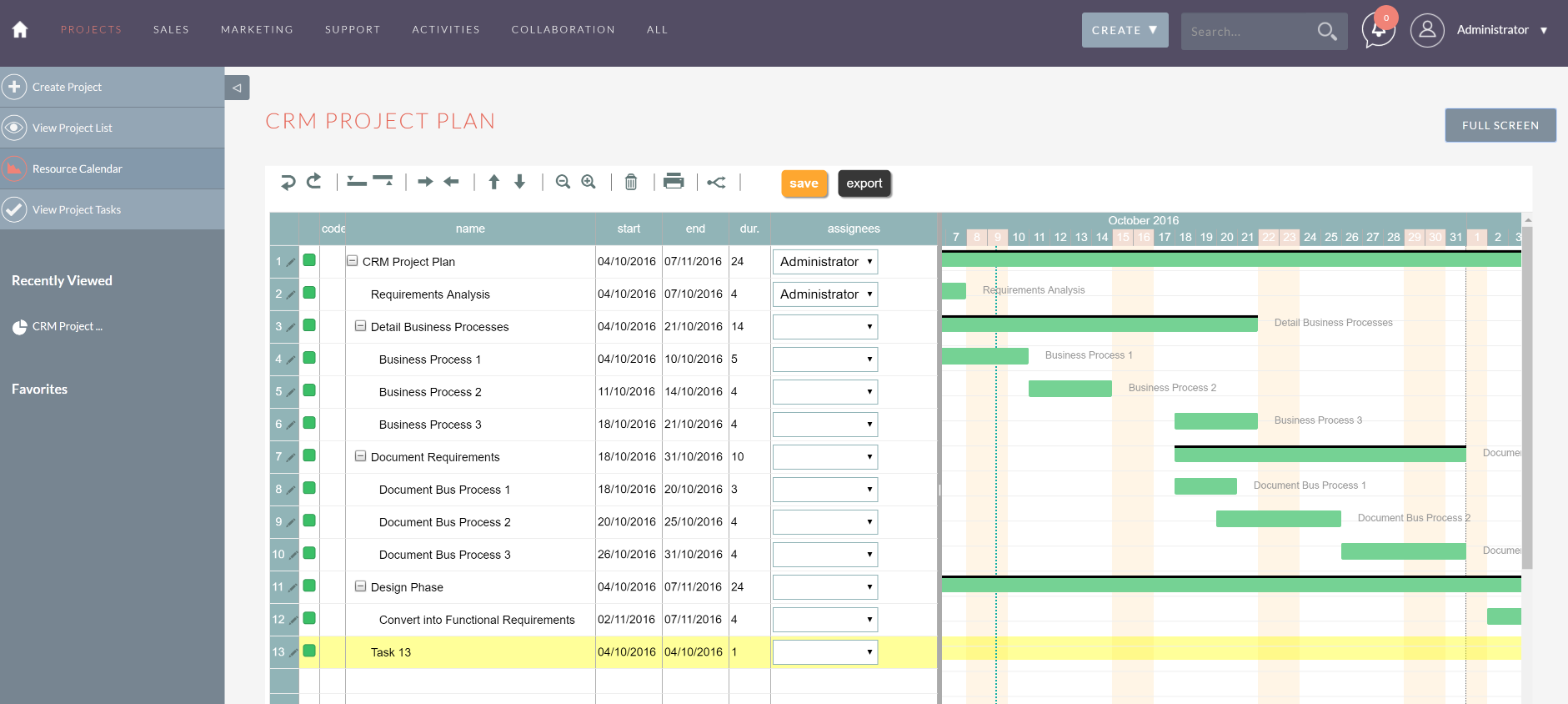 Edit Your Tasks in 1 Click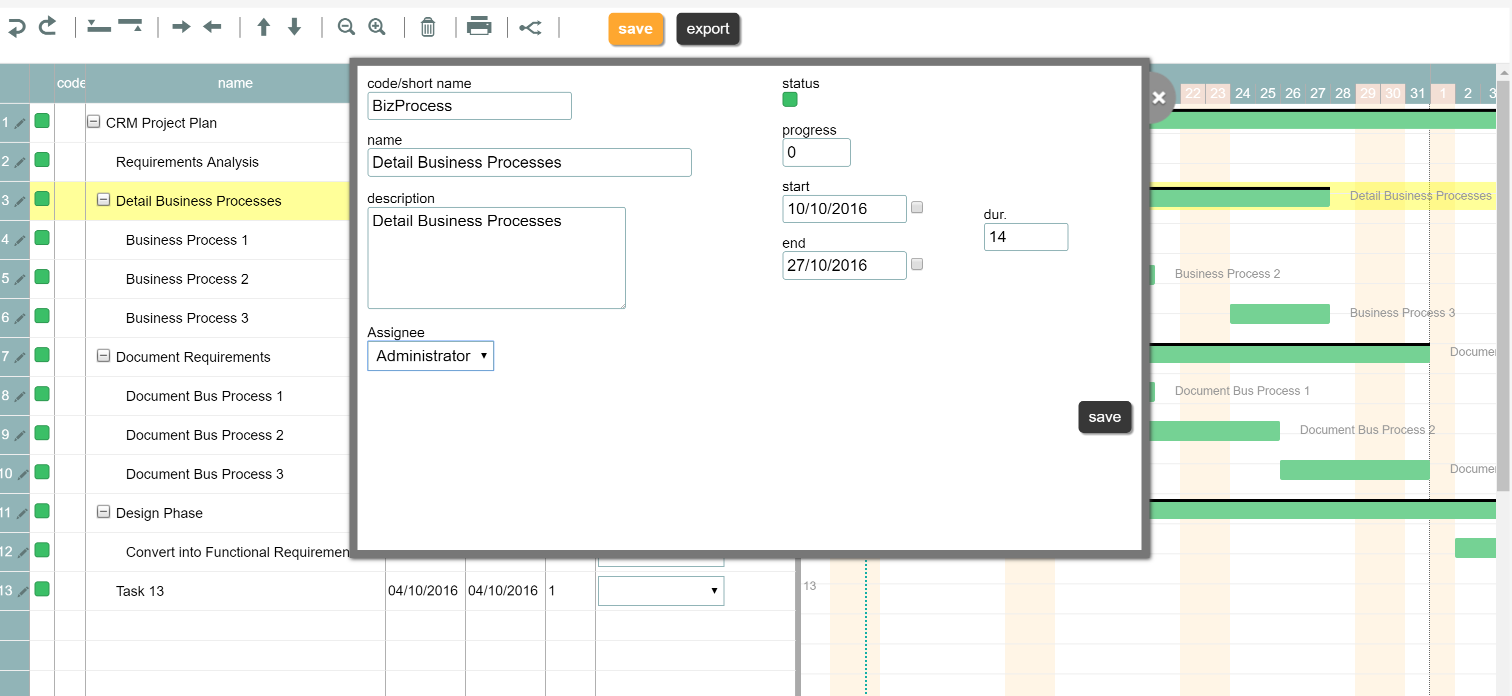 Color Code Your Project Tasks and Milestones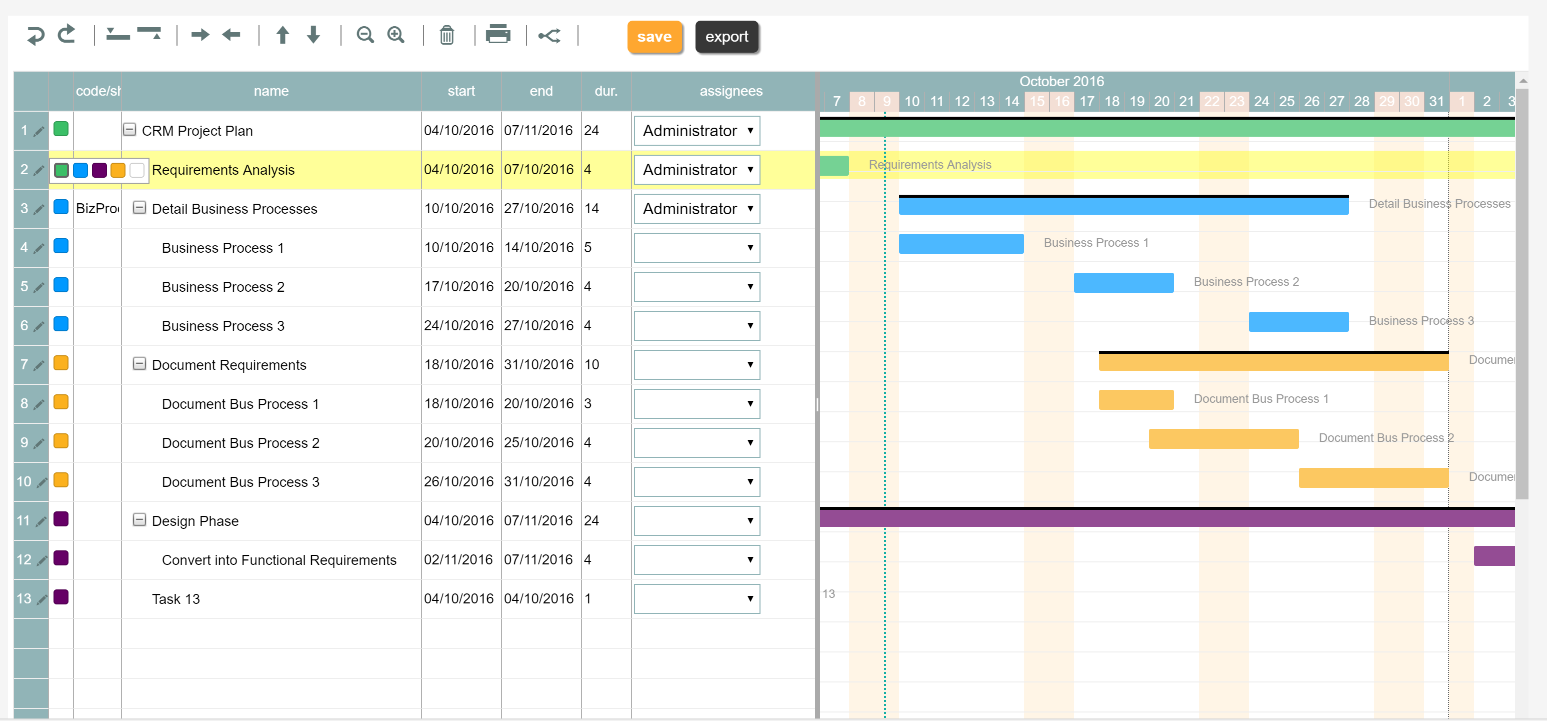 Export Your Project Plan to CSV