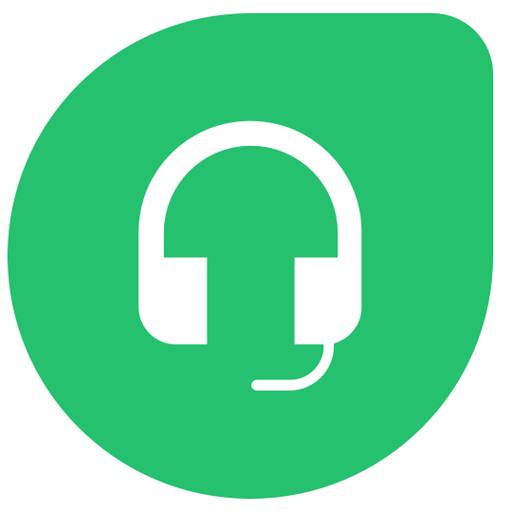 This add-on will help you sync Freshdesk tickets to your SuiteCRM, plus it will automatically create an account and contact related to each ticket. Your business can work more competently with Freshdesk tickets, customers, comments and company information easily synced to your SuiteCRM.
Better serve your customers with Freshdesk for SuiteCRM
About Freshdesk
Freshdesk is cloud-based customer service software that provides help desk support with smart automation to get things done faster.
Helpful Features
Sync Freshdesk tickets to SuiteCRM cases
Whenever tickets are created in Freshdesk, a case record will be created in SuiteCRM
Includes all fields like issue subject, priority, status, description, etc.
One click to see history in CRM. (Go to the detail view and click on the history icon beside favorite button)

Ticket History View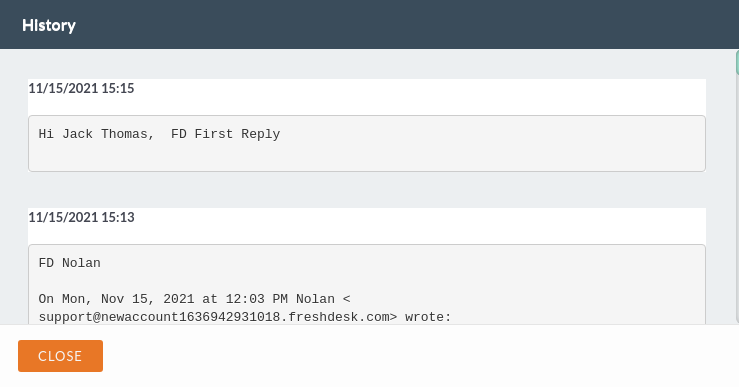 Sync Freshdesk contact and company to SuiteCRM contacts and accounts
Whenever new tickets are created in Freshdesk, the Freshdesk contact will be created as a contact in SuiteCRM
Company will be listed as an account in SuiteCRM
All the records will be related to each other
Sync Freshdesk reply to SuiteCRM notes
New reply given by agents or clients will be logged as a note record
Comments will relate to the appropriate contact
Create Ticket
The configuration below shows the ticket details.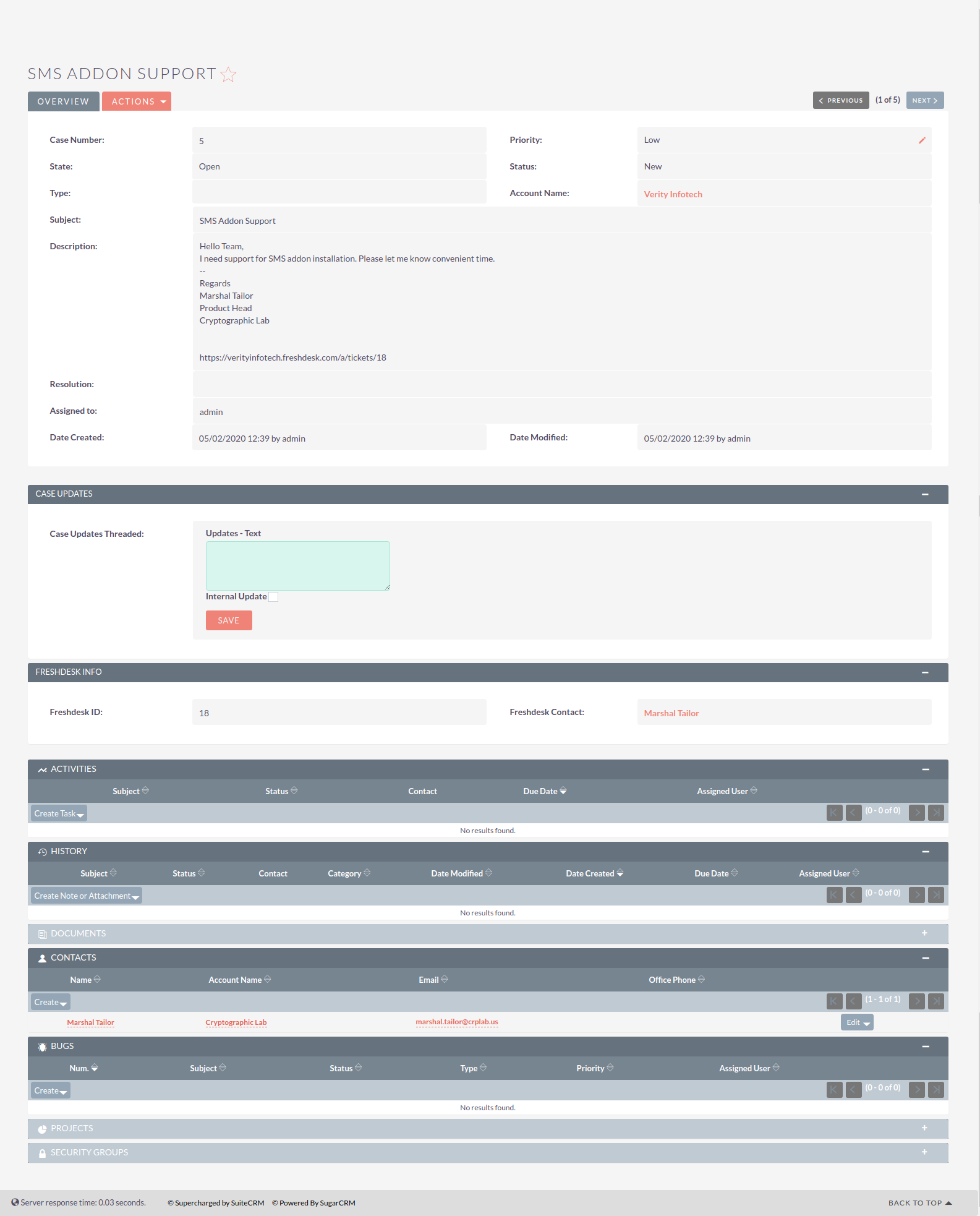 Create Account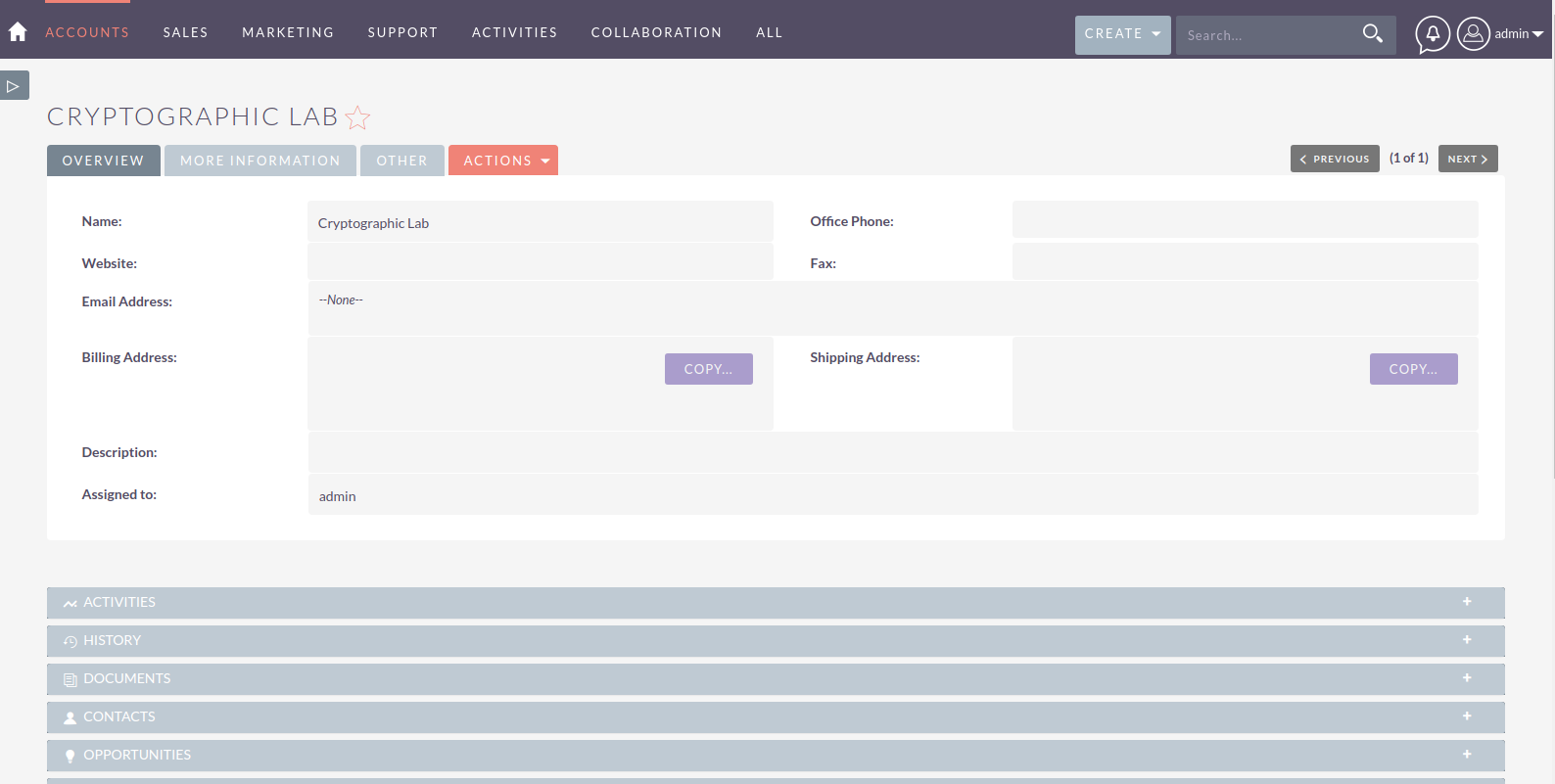 Create Contact
It will check that email in contacts, and if there is a match, it will relate with that contact. If there is no match, it will create a new contact.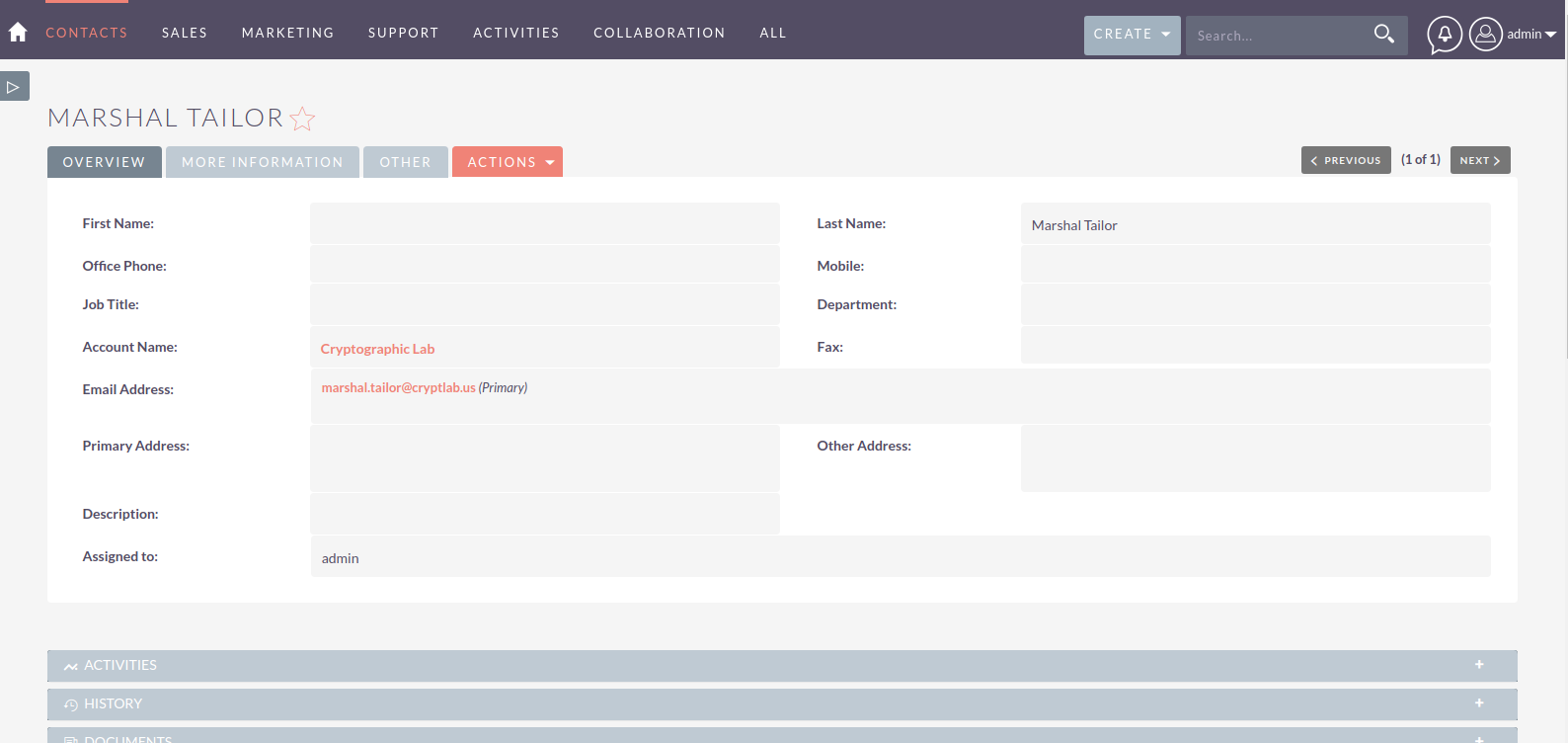 Ticket changes and updates
If ticket priority changes, then it will also change priority in SuiteCRM
If ticket status changes, then it will also change status in SuiteCRM
If a new agent sends a new reply or requester sends a new email, then the ticket is also updated
It will show SuiteCRM alert when case is created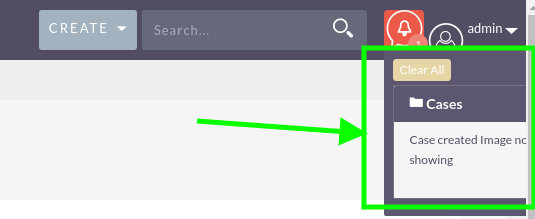 It will show SuiteCRM alert when case is updated

Supported Versions
7.0.0 to 7.13.1